General Surgery & Gastroenterology
Surgery is the branch of medicine that uses physical operations that are carried out for treatment of diseases, disorders or injuries to our body. Surgeries can be broadly categorized into four types - wound treatment, extirpative surgery, reconstructive surgery and transplantation surgery.
These surgical techniques have vastly improved and changed, due to advancements and research on the technology used for medical science. New and advanced surgical techniques such as MIS (minimally invasive surgeries) are replacing conventional open surgeries in most cases.
They have largely impacted the field of gastroenterology, a branch of medical science that heavily relies on surgeries for treating disorders of the digestive system.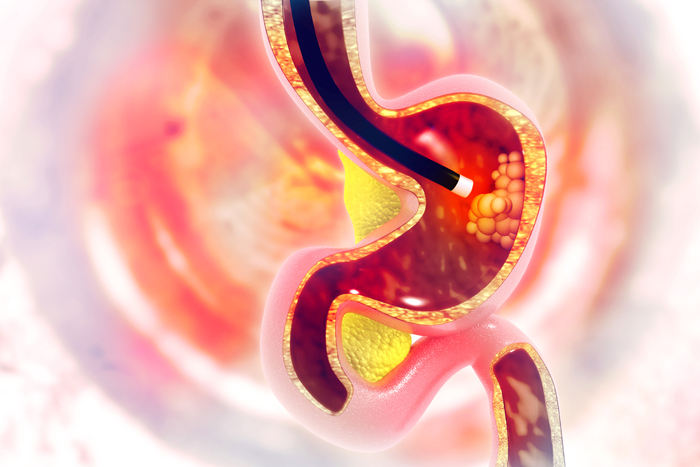 What is gastroenterology?
Gastroenterology is a branch of medical science that focuses on the digestive system, its organs, and the disorders that afflict them.
These diseases affect the gastrointestinal tract, which includes organs such as the mouth, alimentary canal, stomach, intestines, liver, anus, etc. Gastroenterologists diagnose these gastrointestinal (GI) diseases, prescribe medicines to treat them and perform various types of surgeries.
Gastrointestinal diseases such as gallbladder disease, gastroesophageal reflux disease (GERD), tumors, inflammation, colorectal cancer, GI bleeding, liver disorders, IBD, etc. affect the gastrointestinal tract. Depending on your health condition, your doctor may suggest that you undergo GI surgery.
GI surgeries may be performed as open surgeries or minimally invasive ones, based on multiple factors.
To know more, you can consult a gastroenterologist near you or a general surgery doctor near you.
What are the types of GI surgeries?
Depending on the disease that has affected your GI tract, your doctor may recommend one of these types of gastrointestinal surgeries:
Colorectal surgery - To treat the disorders of the colon, rectum, anus and large intestine
Bariatric surgery - To treat obesity by reducing the size of the stomach
Nephrectomy surgery - To treat a patient's diseased kidney/s, replace them or remove them
Foregut surgery - To treat the upper digestive tract: esophagus, stomach and upper small intestine
Nissen fundoplication - To treat GERD
Pancreatic surgeries - To treat various types of ailments of the pancreas
Cholecystectomy - To treat gallstones
Cancer surgeries - To treat cancer that develops in the colon, gallbladder, esophagus, pancreas or other intestinal organs
Why are gastroenterological procedures performed?
Gastroenterological surgery may be required, depending on the disease, the organs that have been affected, other biological conditions of a patient, the severity or chronicity of the disease and other factors. On most occasions, a doctor looks for signs and symptoms of diseases of the GI tract. These symptoms could be related to:
Infection or inflammation of the gastrointestinal tract or its organs
Tumors, cysts, lumps, blockages or other complications
Cancer
Obesity
Diabetes
Bleeding
Abdominal or intestinal pain
Loss of the internal lining (of stomach, intestines)
IBS
Diarrhea
Constipation
GERD
Crohn's Disease
Celiac disease
Ulcers
Bloating
Heartburn
Nausea and/or vomiting
Fever
Chills
Hiatal hernia
If you observe any of the symptoms or signs mentioned above, you should seek medical advice from an experienced gastroenterologist. Request an appointment at Apollo Spectra Hospitals, Nehru Enclave, Delhi. Call 1860 500 2244 to book an appointment with gastroenterologists and specialists.
What are the benefits of gastroenterological surgeries?
They are performed:
To facilitate weight loss through bariatric surgeries
To remove cancer cells
To observe the state of internal organs through endoscopic techniques
To extract samples of infected tissues through laparoscopic measures
To remove crystals or stones such as gallbladder stones, kidney stones, etc.
To perform restorative surgical procedures
To perform bypass surgeries
To treat various disorders of the gastrointestinal (GI) tract
If you are seeking treatment for any of these gastrointestinal disorders,
request an appointment at Apollo Spectra Hospitals, Nehru Enclave, Delhi.
Call 1860 500 2244 to book an appointment.
Conclusion
Thus, general surgical techniques have largely benefited the field of gastroenterology. GI surgeries have helped patients recover from their digestive disorders and improved their quality of life to a great extent. These GI surgeries can even treat some chronic diseases of the gastrointestinal tract.
References
Gastrointestinal Surgery | MaineHealth
Common Types of Gastrointestinal Surgical Procedures (farnorthsurgery.com)
What is appendectomy? Is it a gastroenterological surgery?
The surgery performed to remove the appendix is called appendectomy. It is a gastroenterological surgery that removes this vestigial organ.
Is MIS useful for gastroenterological surgeries?
Yes. Minimally invasive surgeries are largely performed by GI doctors and surgeons, for treating diseases and disorders of the GI tract. They cause less post-op pain, are highly accurate and require much smaller incisions.
What are the types of MIS surgeries?
Laparoscopic Adrenalectomy, Appendectomy, Cholecystectomy, Colon Surgery, Nissen Fundoplication for GERD, Laparoscopic Nephrectomy, Pancreatic Surgery and Laparoscopic Splenectomy are some of the types of MIS surgeries.

Book Appointment