Ophthalmology
Ophthalmology deals with diagnosis, treatment and prevention of diseases of the eye and visual system. Many clinical conditions can affect the eye, its surrounding structures and the visual system.
If you have been diagnosed with any eye-related problems recently, you just need to search for a specialist in ophthalmology near me or an ophthalmology hospital near me or a general surgeon near me or ophthalmology doctors near me.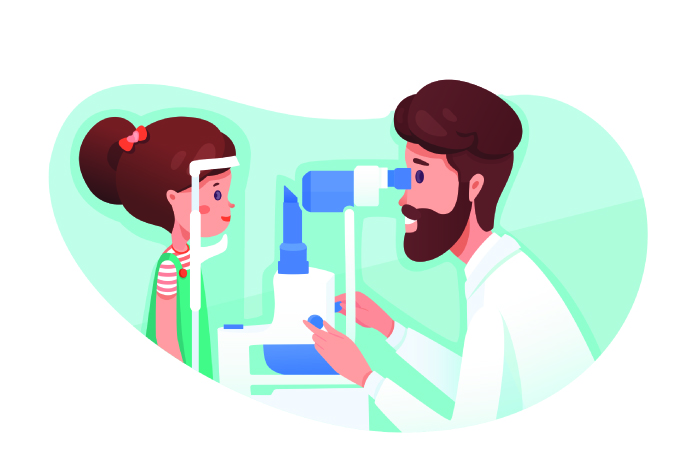 What are the types of specialties in ophthalmology?
Ophthalmologists are involved in the diagnosis and treatment of eye conditions. Doctors undergo specialized training in ophthalmology and further super specialize with a fellowship in:
Pediatrics
Cornea
Ocular oncology
Glaucoma
Uveitis
Retina
Neuro-ophthalmology
Refractive surgery
Plastic and reconstructive surgery
What are the symptoms I should look out for?
Common symptoms related to an eye condition are:
Severe pain in the eye
Seeing floaters
Watery and red eyes
Vision impairment
Trauma to the eye
Loss of vision.
Foreign body in the eye
What can cause eye problems?
There are various causes of different problems in ophthalmology. Some of the common eye-related concerns are:
Glaucoma
Corneal conditions
Birth defects involving eye conditions
Nerve-related problems of the eyes (optic nerve problems, abnormal eye movements, double vision and vision loss)
Retinal conditions (macular degeneration and diabetic retinopathy)
Cataracts
When do you need to see a doctor?
Most people go to an ophthalmologist because they have chronic or severe visual symptoms or signs of eye diseases such as misaligned eyes, floating dots or black lines in the field of vision. It is also a good idea to consult an ophthalmologist if you see flashing lights, unexplainable redness of the eyes or peripheral vision loss.
Request an appointment at Apollo Spectra Hospitals, Nehru Enclave, New Delhi.
Call 1860 500 2244 to book an appointment.
When am I at a risk of developing eye conditions?
Certain conditions increase the risk of developing eye-related diseases, such as:
Hypertension
High blood sugar level
AIDS
Family history
Thyroid conditions (Graves' disease)
What are the treatments done in ophthalmology?
Some of the most common daily procedures performed by ophthalmologists include:
Diagnosing and monitoring mild vision and visual impairments
Prescribing and adjusting glasses and contact lenses to correct vision problems
Monitoring a diagnosed condition or disease
Refractive surgery for vision correction
Surgery for foreign body removal from the eye
Cataract surgery
Tumor removal surgery
Glaucoma surgery
Benign or malignant tumor removal surgeries
Reconstructive surgery
Tear duct clearance
Detection and monitoring of diabetic retinopathy
Cosmetic or plastic surgery near the eyes
Corneal transplants
Retinal repair surgeries
Diagnosis of immune conditions
Request an appointment at Apollo Spectra Hospitals, Nehru Enclave, New Delhi.
Call 1860 500 2244 to book an appointment.
Conclusion
Getting regular ophthalmological examinations is essential to identify or track eye or vision changes that are often subtle and difficult to detect. Even healthy people can suddenly get serious eye diseases. So, make sure that you do not miss your next eye appointment.
References
https://www.cdc.gov/visionhealth/basics/ced/index.html
I am scared to undergo eye surgery, what should I know?
Super specialist ophthalmologists are usually trained to deal with complex eye diseases that affect specific parts of the eye or specific groups of people. In addition, they perform extremely complex operations on sensitive eye areas more intensively than ordinary ophthalmologists. So, you do not need to panic. Talk to your doctor if you feel anxious.
Does an ophthalmologist only look into eye problems?
Yes, however, in addition to eye and vision aids, ophthalmologists can also identify symptoms of diseases that are not directly related to the eyes. This can help you get the required treatment.
How do I know which ophthalmologist should I go to?
Most ophthalmologists are trained and certified to perform various medical and surgical procedures. The procedures that ophthalmologists perform regularly depend on several factors, such as the type of practice and the specialty.
What are reconstructive eye surgeries?
These are the surgeries done to repair congenital anatomical anomalies or birth abnormalities, damage to the eye structure due to trauma such as crossed eyes, etc.
When do I know that it is an eye emergency?
If your symptoms include sudden loss or change of vision, sudden or severe eye pain or eye injury, you may need emergency help from an ophthalmologist.
Our Doctors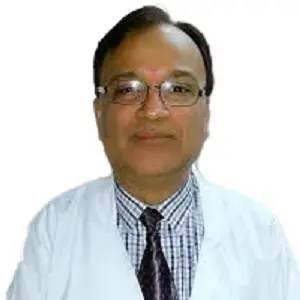 DR. ASHWANI SETH
MBBS, MS (Ophthal)...
| | | |
| --- | --- | --- |
| Experience | : | 31 Yeras Experience |
| Speciality | : | Ophthalmology... |
| Timings | : | Mon/Tue/Thur/Fri: 10... |

Book Appointment