Vascular Surgery
Vascular surgery specializes in medical treatment for diseases and disorders of the vascular system, including arteries, veins and lymph circulation. Medical treatment options such as minimally invasive catheters and surgical reconstructive methods are used to treat vascular problems.
Vascular surgery includes endovascular procedures such as balloon angioplasty and stenting, aortic and peripheral vascular endovascular stent/graft insertion, thrombolysis and various vascular reconstruction adjuncts.
A vascular surgeon is a doctor who specializes in diagnosis, treatment, and management of diseases of arteries and veins. Vascular surgery doctors in New Delhi are highly trained and experienced professionals.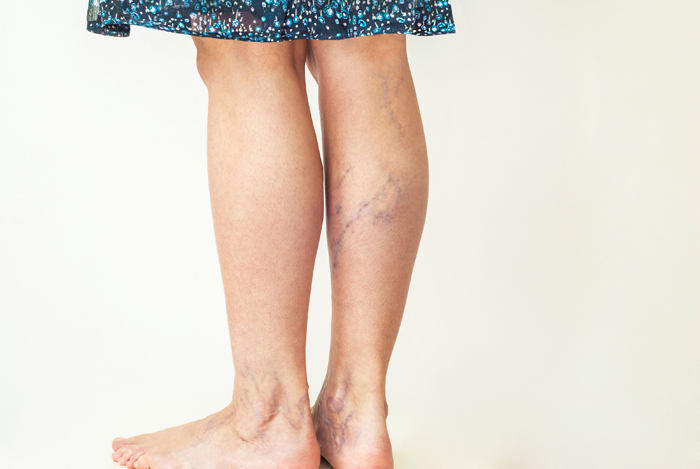 What is vascular surgery?
Vascular surgery is a procedure that treats blood vessel issues. Lymph – a fluid carrying white blood cells that fight illness – moves around your body through your lymph system, which is also treated with vascular surgical procedures. It is critical to maintaining good vascular health.
Blood that circulates throughout your body supplies oxygen and nourishment to your tissues and organs. It also carries waste materials to your liver and kidneys, where they are filtered and eliminated from your blood. Damage or illness in your blood arteries can cause problems that range from mild spider veins to life-threatening internal bleeding and strokes.
Who qualifies for vascular surgery?
To qualify for the surgery, a person must have a vascular disease that does not respond well to lifestyle changes such as diet, smoking, exercise and other non-invasive treatments such as medication.
Request an appointment at Apollo Spectra Hospitals, Nehru Enclave, Delhi.
Call 1860 500 2244 to book an appointment.
Why is vascular surgery conducted? What conditions does it treat?
The following are some of the conditions that may necessitate vascular surgery:
Aneurysm - Depending on the aneurysm size, endovascular surgery or careful waiting may be appropriate. If not, open surgery may be required.
Clots in the blood - If medicine fails to remove the clot or if it's an emergency case, surgery may be required, such as in the case of deep vein thrombosis or pulmonary embolism.
Carotid artery disease - It is a kind of cardiovascular disease that affects the arteries in the neck. Because this illness is a significant cause of stroke, the most effective therapy for the advanced disease is open surgery (carotid endarterectomy) to remove plaque accumulation.
Peripheral artery disease - It is a disorder affecting the arteries in the legs and arms and advanced illness may require open vascular bypass surgery. Procedures such as endovascular peripheral bypass may be an option.
Occlusive disease of the renal artery - Although angioplasty is a possibility, late-stage renal artery stenosis may require open artery bypass surgery.
Trauma - It may need treatments to halt internal bleeding and repair damaged blood vessels.
Diseases of the veins - To treat painful varicose veins, chronic venous insufficiency and more severe issues including deep vein thrombosis, a variety of vein surgeries are available. Spider veins can be treated with vascular surgery.
What are the benefits?
Better circulation
Reduced swelling
Relieves throbbing and burning
Eliminates leg cramping
What are the surgery complications?
Early graft thrombosis or vessel nerve injury
Infection of the graft
Failure of the kidneys
A higher risk of stroke
References
https://www.healthgrades.com/right-care/vascular-conditions/vascular-surgery
https://www.verywellhealth.com/endovascular-surgery-5100836
https://www.sciencedaily.com/releases/2013/02/130204142547.htm
https://www.castleconnolly.com/topics/vascular-surgery/what-is-vascular-surgery
How is vascular disease defined?
The blood vessel network, sometimes called the vascular or circulatory system, gets impacted by vascular disorders.
When you experience vascular pain, how do you feel?
Pain is the most common symptom, which occurs when blood supply to a tissue or muscle is interrupted. Typically, pain begins when you walk or climb stairs and goes away when you rest.
What factors have a role in the development of vascular disease?
Circulation problems, vascular ruptures, blood vessel inflammation, peripheral vascular illness, blood vessel spasms and constriction, ischemia and trauma injuries are all variables that lead to vascular diseases.
Vascular problems are more likely to affect those with high blood pressure, diabetes or renal failure.
What is the post-surgery recovery process?
Because the incision may be painful for many days after vascular surgery, it may take 6 to 8 weeks to fully recover.
Our Doctors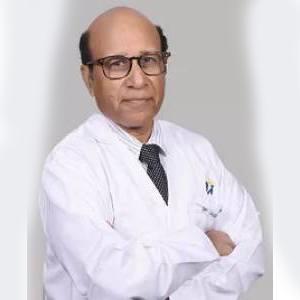 DR. JAISOM CHOPRA
MBBS,MS,FRCS...
| | | |
| --- | --- | --- |
| Experience | : | 38 Yeras Experience |
| Speciality | : | Vascular Surgery... |
| Timings | : | Thur : 10:00 AM - 11... |

Book Appointment