Facelift Treatment & Diagnostics in Nehru Enclave, Delhi
Facelift
Facelift or rhytidectomy is a cosmetic surgery that is performed to reduce sagging and remove wrinkles from the skin to give it a youthful appearance. It is done using several surgical techniques and is generally long-lasting. You can visit a plastic surgery hospital in Delhi to undergo this treatment.
What is a facelift?
A facelift is a surgical procedure performed to give your face a younger or more youthful appearance. The procedure helps reduce sagging on your face and restores the shape of your face. During this procedure, a flap of skin on each side is pulled back and the tissues inside are changed to restore the contours of the face. Excess skin beneath the face may also be removed during the surgery.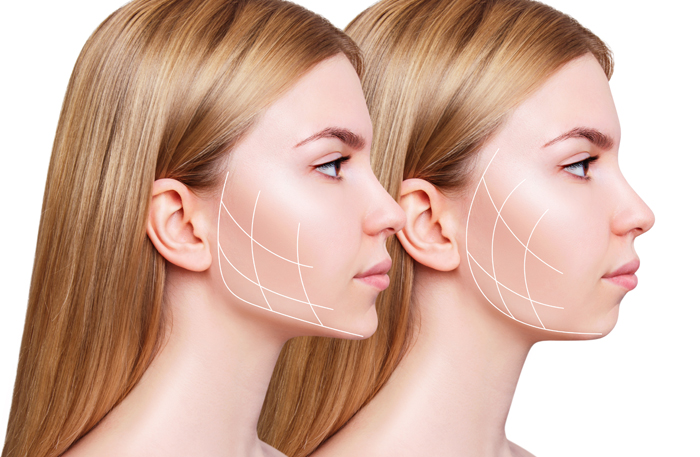 What are the different types of facelift?
The various types of facelifts are as follows:
SMAS Lift:
In the SMAS or superficial musculoaponeurotic surgery, the surgeon folds the layers of the skin over each other to give your jaws and cheeks a more definite shape.
Mini facelift:
A mini facelift is a minimally invasive technique and mostly preferred by people with premature ageing. However, it is a temporary solution and does not lead to lasting results.
Skin-only facelift
In this procedure, only the skin beneath the face is lifted while other muscles and tissues remain intact.
Composite and deep-plane facelifts
In this case, the muscles and tissues present deep beneath the face are repositioned to give the face a desirable appearance.
Who can undergo this procedure?
People who show the following changes in their facial skin may opt for a facelift:
Sagging of cheeks
Dropping of eyelids
Excess skin over your jawline
Excess sagging skin on your neck
Folding of the skin on the side of your nose to the corner of your mouth
You can visit a plastic surgery hospital in Delhi to undergo this treatment.
Why is this procedure conducted?
This procedure is generally conducted to restore the youthfulness of the skin that may decline due to the following reasons:
Ageing: As you age, the skin around your face starts losing its elasticity. This can cause the face and the neck to sag and lose their tone.
Fatigued or worn-out appearance: Another common side effect of aging is the look of constant tiredness that appears on the face. No matter how much you sleep or rest, the tired look does not go away. To get rid of tired skin, a facelift may be beneficial.
Prominent wrinkles and fine lines : Another common reason for people to opt for a facelift is the appearance of fine lines and wrinkles. These wrinkles become prominent as you age and may get reduced only after a facelift.
When do you need to see a doctor?
If you show any of the changes mentioned above in your face, you may consult a plastic surgeon for a facelift. For consultation,
Request an appointment at Apollo Spectra Hospitals, Nehru Enclave, New Delhi.
Call 1860 500 2244 to book an appointment.
What are the risks of the procedure?
The risks of undergoing facelift are as follows:
Damage to the facial nerve
Bleeding and clots
Severe pain in the face or neck
Bacterial infections due to surgery
Adverse reaction to anesthesia
What are the benefits of facelift surgery?
The benefits of getting a facelift are as follows:
Reduces signs of aging
Tightens sagging skin in the face and neck
Helps redefine your jawline
No noticeable scar on the face or neck
Long-lasting youthful skin
Can be paired with multiple facial procedures
Conclusion
Facelift is one of the most commonly performed cosmetic procedures. It is also a safe procedure and can be chosen by both men and women. Consult the best plastic surgeon in Delhi if you have any doubts before the procedure and go for consultations regularly to avoid complications
How much time does the procedure take?
A- The surgery is generally out-patient and does not require any hospitalization. It may take about two to three hours depending on the type of facelift you've chosen. Visit the best plastic surgeon in Delhi for a hassle-free procedure.
No, a facelift will be performed under anesthesia, so it wouldn't hurt while you're undergoing the surgery. Once the anesthesia wears off, you may experience a mild pain and swelling in your face which can be managed through over-the-counter painkillers.
A- No, facelifts are not permanent. They are long-lasting but they can only reduce the signs of ageing. As you age, the signs will appear again. Visit the best plastic surgery hospital in Delhi to know more about the procedure.

Book Appointment