Orthopaedic- Joint Replacement
Joints are an important part of the musculoskeletal system of the body. They form at the junction where the two or more bones meet. Connective tissues such as ligaments and tendons support the structure of joints. They allow efficient body movements. However, any damage or injury to the joint may require its replacement.
What is Joint Replacement?
Joint Replacement, or replacement arthroplasty is a surgical procedure which involves replacement of a dysfunctional joint with an orthopedic prosthesis. An orthopedic prosthesis can be a metallic, plastic or ceramic device or combination of these materials. They can restore the normal functioning of healthy joints.
Joint replacements for hip and knee joints are the most commonly performed orthopedic surgeries. However, joint replacement surgeries are also available for other types of joints such as ankle, wrist, shoulder and elbow.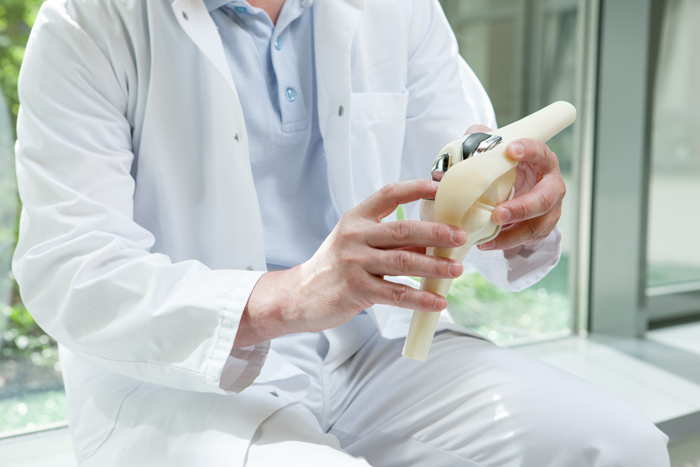 Why is Joint Replacement required?
Several conditions which cause joint pain include arthritis (rheumatoid arthritis or gout), bursitis (inflammation of bursae), tendonitis (inflammation of tendon), infection or injury. Non-surgical treatments such as medications, physical therapy and activity modifications are often recommended for the first line treatment. However, severe conditions require complete replacement of joints.
To know more, you can consult an orthopedic doctor near you or you can visit an ortho hospital in Jaipur.
What is the procedure of Joint Replacement?
Surgical replacement of joints requires the recommendation of a doctor. Weeks before the surgery, the surgical team or doctor prepares you for the surgery. The following points must be noted before proceeding for the surgery:
Check your general health and plan your surgery accordingly.
Talk to your doctor and ask questions.
Prepare yourself mentally and physically.
Eat healthy and exercise regularly.
Plan your work according to the schedule of surgery.
Proper planning ensures smooth surgery and speedy recovery.
The surgical procedure requires a few hours. The surgery is performed in a hospital or surgical center. During the procedure, the damaged bone and cartilage are removed and replaced by a prosthetic device The prosthetic component restores the shape and function of healthy joints.
Request an appointment at Apollo Spectra Hospitals, Jaipur, Rajasthan.
Call 18605002244 to book an appointment.
Physiotherapy is extremely crucial for people to recover post joint replacement surgery. A graded exercise training is required initially to heal the muscles after surgery. Exercise must be regularly followed to regain the strength of muscles.
What are the complications involved in Joint Replacement?
Post-surgery complications often vary person to person. It also depends on the severity of the condition. Most common complications experienced after joint replacement are infection, blood clots, nerve injury and prosthesis problems such as dislocation or loosening of the prosthetic device.
However, complications are often treated successfully.
What is the recovery procedure post Joint Replacement?
The process of recovery and rehabilitation vary from person to person. Patients usually experience temporary pain during the initial stage of recovery. Nevertheless, the pain should be fixed in a few weeks, as the muscles gain strength and the body is adjusted to new joints.
Exercise plays an important role in the recovery stage of joint replacement. Physiotherapists provide specific exercises which help to regain the movement and strength of the joint.
Kindly consult your doctor for any further questions or confusions.
What are the outcomes of Joint Replacement?
The long-term outcomes of joint replacement include complete restoration of painless movement of joints. Joint replacement surgeries often last long for many years and provide improved, painless experience.
What kind of materials are commonly used for prosthetic devices?
Ceramic materials are most widely used in Joint Replacement such as alumina, silica, hydroxyapatite, titanium and titanium carbide. Combination of titanium and titanium carbide is most often used as it provides strength, toughness.
When is a prosthetic component required to be replaced?
Prosthetic devices are often replaced in case of complications such as infection or prosthetic fracture. Prosthesis replacement is usually done in single surgery, which involves removal of the previous prosthesis and replacement of the new prosthesis.
What are the risks associated with Joint Replacement?
Various risks associated with joint replacement are infection, dislocation, persistent pain and weakness. Fracture of the adjacent bone, nerve damage and damage to blood vessels are other intra-operative risks associated with joint replacement.

Book Appointment