Orthopedic - Sports Medicine
Sports injuries generally occur due to excessive use of joints. Minor trauma involving the bones, muscles, ligaments, and tendons can cause conditions such as sprains, fractures, dislocation, and strain. These are the acute forms of injuries that can occur suddenly. Chronic injuries occur when you play a sport or exercise for a longer duration of time or you overexert yourself.
Orthopaedic sports medicine is a subspeciality in medicine that provides medical, surgical, and rehabilitative service to protect and preserve the bones, muscles, and joints affected due to athletic and sports activities.
To know more, consult an orthopedic surgeon near you.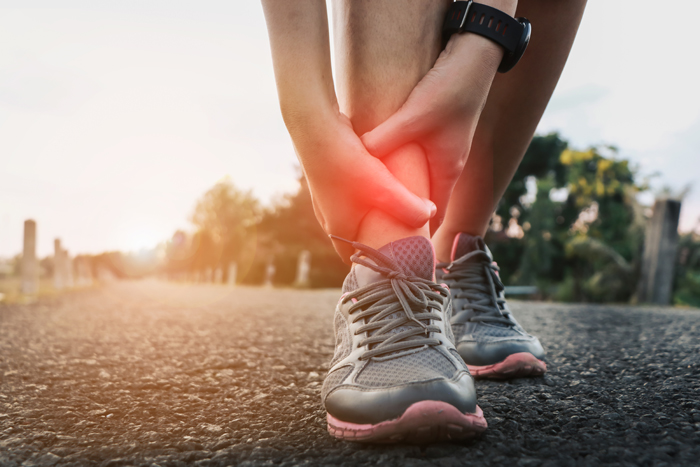 What are the types of sports injuries?
The most common types of sports injuries are:
Knee injuries
Fractures
Muscle sprains and strains
Pain along the shin bone
Achilles tendon injuries
Dislocation
What are the symptoms of sports injuries?
The symptoms of sports injury usually depend on the type of injury. The general symptoms associated with sports injury are severe pain, swelling, weakness, inability to move a joint, tenderness, pain during sports activity, and inability to bear weight.
What are the possible causes of sports injuries?
Sports injuries may be caused due to poor training practices, accidents, improper gear, and inappropriate stretching before sports or exercise.
When do you need to see a doctor?
If you have a severe injury or pain due to an injury, you need to immediately visit an emergency room. An orthopedic surgeon is specialized in the diagnosis and treatment of injuries to bones, muscles, joints, tendons, and ligaments. To consult an orthopedic surgeon in Jaipur,
Request an appointment at Apollo Spectra Hospitals, Jaipur, Rajasthan.
Call 18605002244 to book an appointment.
What are the complications?
If left untreated, injuries associated with sports and exercise can limit the mobility of joints. It can also cause temporary or permanent deformities in the bones. You may not be able to move your arms and limbs normally.
Can we prevent sports injuries?
The answer is yes. Given below are some tips that can help you prevent sports injuries:
Always stretch and do warm-up exercises before playing any sport.
Do not bend your knees more than halfway while doing knee bends.
Take adequate rest after hard sports or workouts.
Always run on flat surfaces.
While jumping, land with your knees bent.
Use safety gear.
Know your body's limits and do not overuse your joints or muscles.
How can sports injuries be treated with sports medicine?
Sports injuries can be treated by orthopedic specialists using medications, physical therapies, and surgeries, if required, to fix torn muscles or ligaments. You may also require knee replacement surgery to restore knee function. Rest after an injury is an important part of healing. Your doctor can guide you on maintaining a proper balance between rest and rehabilitation.
Conclusion
Sports injuries can occur due to various reasons. It is possible to prevent sports injuries by following safe exercise habits. Seek medical help if you experience the symptoms of pain and swelling after a sports injury.
What types of sports injuries can be treated using orthopedic sports medicine?
Sports injuries of all forms that cause impairments in the bone, muscles, tendons, ligaments, and joints can be treated using orthopedic sports medicine. It addresses minor fractures, strains, sprains, and ligament tears.
How can sports injuries be prevented in children?
To prevent sports injuries in children, get your child physically tested before playing any sport. Use protective athletic gear appropriate to the sport. Always warm up before sport and cool off after playing. In case of any injury, seek immediate medical care.
Are there any home remedies for temporary relief?
Mild sports injuries can be treated with R.I.C.E. (Rest, Ice, Compression, and Elevation). Seek professional help from doctors and avoid delays in the treatment by using home remedies.
Who treats sports injuries?
Sports injuries involving injuries to bones, muscles, and joints are treated by orthopedic surgeons and physiotherapists. Orthopedic sports medicine helps treat and strengthen the muscles and joints post-injury.
What are the types of therapies used by orthopedic surgeons?
The therapies used for treating sports injuries are massage, cold packs, heat packs, electrostimulation, and surgical procedures such as knee joint replacement.

Book Appointment