Orthopaedic - jaipur
Orthopedics is a branch of medical science that deals with musculoskeletal issues. Musculoskeletal system includes all the muscles, bones, joints, ligaments and tendons of our body. You can visit an orthopedic hospital in jaipur.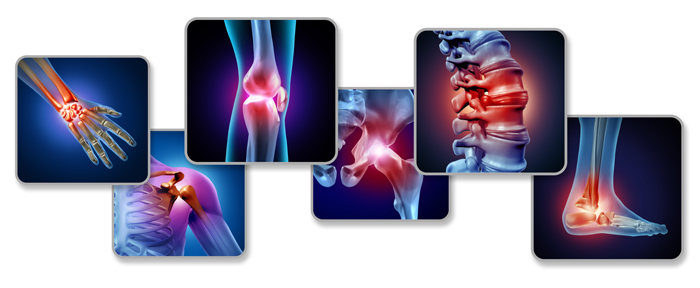 Who Is an Orthopedist?
Your doctor in Jaipur who is specialised in orthopaedics is called an orthopedist. They use both surgical and non-surgical methods to treat various musculoskeletal problems.
What Does an Orthopedist Treat?
Orthopedists treat medical problems related to your musculoskeletal system. These problems can be congenital, age-related or some sort of injuries.
Some of the common musculoskeletal conditions are:
Arthritic joint pain
fractures in bones
Muscle, tendon or ligament tear
Back pain
Neck pain and Shoulder pain problems
Carpal tunnel syndrome
Sports injuries like ACL(Anterior Cruciate Ligament) tears
Congenital conditions like clubfoot.
If you are suffering from such diseases or joint or bone pain, it is advisable to consult one of the best orthopedists in Jaipur at Apollo Spectra Hospital for treatment.
When Should You See an Orthopedic Doctor?
You should immediately seek medical attention if pain in your musculoskeletal system is hampering your daily life activities. If you are experiencing unbearable pain in your joints, muscles or any other musculoskeletal part you should visit an orthopedist in Jaipur or near you. Some of the signs are:
Bone infection, pain or fractures
Joint dislocation, swelling or inflammation
Tear in Ligament or tendon
Frozen shoulder
Knee pain
Disc pain
Back pain
Fractures in any part
Sports injuries
You can also visit Apollo Spectra Hospital, Jaipur. You can also call at 18605002244 to book an appointment.
How is the diagnosis done for orthopedic issues?
Diagnosis is done by an orthopedist it includes
Physical examination: your orthopedist will ask you about the symptoms you are experiencing, your past medical history with similar problems and reviews of your past medical test.
Diagnostic tests may be conducted if required. Tests include: MRI scan, CT scan, Bone scan, Ultrasound, nerve conductions studies, Skeletal scintigraphy, Electromyography, Muscle biopsy, Bone marrow biopsy and blood tests.
What are the treatment options available for orthopedic conditions?
Depending upon the severity and type of condition, treatment can be non-surgical or surgical.
Non-surgical treatment
Medications : medicines are given for less serious problems or in the initial phase of any condition when you have mild symptoms to reduce pain and inflammation.
Physical Therapies: therapies are given when pain becomes unavailable and joint movements are restricted.
Rehabilitation therapies: this is done post surgeries for the faster recovery purposes.
Home exercises programs and acupuncture
Injections
Surgical treatment
Surgery is done as a last alternative when all other treatment options become ineffective.
Orthopedic surgeries includes:
Arthroplasty: Surgery to treat problems related to joints
Fracture repair surgery: Surgery to repair severe injuries
Bone grafting surgery: Surgery to repair damaged bones
Spinal fusion: Surgery to treat spine-related problems
Conclusion
Orthopedics is a medical speciality that deals with problems of the musculoskeletal system. Orthopedists are doctors specialised in orthopaedics. All orthopedists are highly skilled and trained doctors. Orthopaedic conditions could be by birth, age-related or that have arisen due to injuries and fractures. Orthopedic teams together diagnose, treat and rehabilitate the patients. All orthopedists are highly skilled and trained doctors.
Who all makes an orthopaedic team?
An orthopaedic team consists of an orthopedist, physical assistants, nurse, physical and occupational therapists and athletic trainers.
What are the different sub-branches of orthopedics?
Some of the orthopedics subspecialties are:
Spine surgery
rauma surgery
Joint replacement surgery
Foot and ankle
Sports medicine
Pediatrics orthopedics
Musculoskeletal oncology
Hand and upper extremity
What is a joint replacement surgery?
Joint replacement surgery, also called arthroplasty, is done for severely damaged bones. It is used only for treating critically unstable, displaced or joint fractures. These surgeries stabilize the bones.

Book Appointment