Physiotherapy & Rehabilitation
Physiotherapy and rehabilitation play an important role in improving and changing our psychological, emotional and social well-being by identifying, preventing, assessing and treating injuries that may have been caused by different factors such as disease, conditions, aging, environmental issues and so on.
Physiotherapists support all kinds of people from every age group and help them recover from a specific injury, by reducing the pain and stiffness they may be suffering from. Physiotherapy and rehabilitation are also responsible for improving mobility, physical movements and maximizing function for a better quality of life.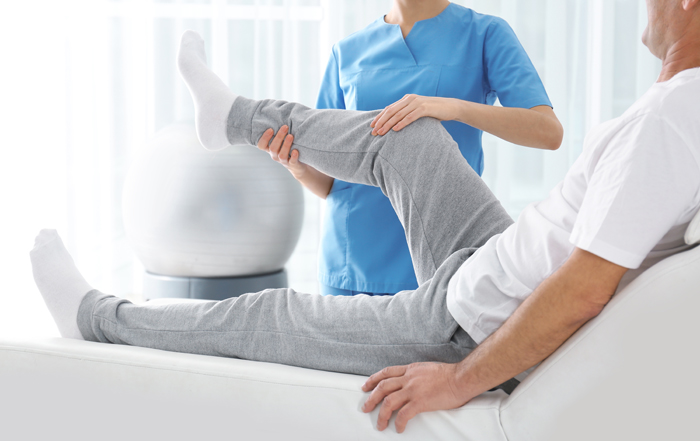 What do we need to know about physiotherapy and rehabilitation?
Physiotherapy and rehabilitation are practiced to help individuals who are suffering from physical impairments, activity limitations, disability, and injuries, and even the ones who want to promote the maintenance of their lifestyle that has been affected due to some health issues.
The very first step taken to identify if an individual needs physiotherapy and rehabilitation is to understand the needs and requirements of a patient with proper evaluation, examination, diagnosis, prognosis and planning by physiotherapists. Each activity during physiotherapy and rehabilitation is meant to improve health, wellness, fitness and quality of a patient's life.
Who qualifies for physiotherapy and rehabilitation?
Since major surgeries and injuries affect a patient's mobility and strength, he or she can go for physiotherapy and rehabilitation to recover from such physical restrictions.
Some other factors such as wrong body posture, muscle sprain or strain, spasms and any other external musculoskeletal issue can also be a good reason to visit a physiotherapy and rehabilitation center. At the best pain management hospital in Jaipur, a good physiotherapist will identify the requirement of the patient, create a plan of action and practice the best treatment possible.
Other health issues that may require physiotherapy and rehabilitation include:
Shoulder and joint pain
Stiffness of the neck
Lack of balance in the muscles
Improper muscle tone
Arthritis
Age-related joint issues
Knee replacement, tendon surgery, lymph node replacement
Spinal cord surgery
Sports injuries
Slip disc
Strokes
Frozen shoulder
Cerebral palsy
Pregnancy pain in the joints and muscles
So if you are looking for the best pain management doctors in Jaipur, you can:
Request an appointment at Apollo Spectra Hospitals, Jaipur, Rajasthan.
Call 18605002244 to book an appointment.
Why are physiotherapy and rehabilitation conducted?
One of the most common reasons to go through physiotherapy is to recover from a recent surgery or physical injury. Physiotherapy will be mostly recommended to you by your general surgeon in Jaipur so that you get relief from the pain restricting your strength and mobility. A physiotherapist will help you manage your pain, increase mobility, lead a better quality life and also help you with some preventive measures that you can choose to practice in your day-to-day life.
A few more reasons to undergo physiotherapy and rehabilitation include:
To recover from major physical injury or surgery
To get a better body posture
To alleviate increasing muscle spasms
To improve flexibility of muscles
To stretch the body if stiffness is felt
To increase the speed of the healing process post-surgery
To overcome a hip or knee surgery
To improve the balance of the body
What are the different types of physiotherapy and rehabilitation?
Physiotherapists are the experts when it comes to evaluating dysfunctions in movements. There are many types of treatments and procedures available, such as:
Therapeutic exercises and workouts
Functional training
Manual therapy for manipulation and mobilization
Uses of fabricated devices and equipment around prosthetic, orthotic, supportive, adaptive and protective physiotherapy and rehabilitation
Breathing techniques
Clearance of airway techniques
Mechanical modalities
Electrotherapeutic modalities
Integumentary repairing techniques
Protection techniques
What are the benefits?
The benefits of physiotherapy and rehabilitation are countless. They can offer a pain-free life to patients of every age group, irrespective of the injury, ailment they may be suffering from.
Once you visit a pain management hospital in Jaipur, there are several benefits that you will get from your physiotherapy and rehabilitation appointment such as:
Improvement in mobility and body balance
Relief from pain and prevention tips
An opportunity to avoid upcoming extensive surgery
Overcoming age-related mobility and physical strength issues
Avoiding the dependency on prescribed medicines
Conclusion
There are no risks and complications related to receiving physiotherapy and rehabilitation. It is considered safe if practiced under the right guidance of professional physiotherapists. But if there is any kind of pain and no sign of recovery seen after a good amount of training and practicing rehabilitation, medical attention of a general surgeon in Jaipur is a must. Not responding to what your body says may lead you to irreversible damage.
Are physiotherapy and rehabilitation practices pain-free?
Most of the time yes, but handling stiff muscles and making your body more mobile will take some amount of soreness and bearable pain. It's best to communicate with your physiotherapist effectively and seek suggestions if the pain is becoming unbearable.
Are physiotherapy and rehabilitation a form of workout?
Physiotherapy and rehabilitation are designed to help you increase the quality of life, get relief from the pain you may be suffering from and increase your physical mobility.
How am I supposed to know that physiotherapy and rehabilitation are working for me?
Your physiotherapist and general surgeon in Jaipur will assess your condition, design a plan of action and set achievable goals for your wellness.
Our Doctors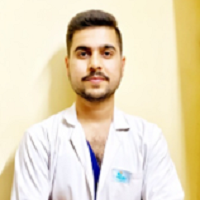 DR. NITIN BAJAJ
MPT (Orthopedics)...
| | | |
| --- | --- | --- |
| Experience | : | 3 Yeras Experience |
| Speciality | : | Physiotherapy and Re... |
| Timings | : | Mon - Sat : 09:30 A... |

Book Appointment