Plastic and Cosmetics
Cosmetic and plastic surgery comes under the branch of aesthetic medicines. These surgeries are performed to change a person's appearance, if required. These can also be done to promote hair growth and address balding.
Apart from changing the appearance, these surgeries can also be done to address any surgical scar, burn patches or any unpleasant mark that must have occurred on your body due to a medical reason. These can also be resorted to deal with certain birth defects.
To know more, you can consult a plastic surgery doctor near you or you can visit a plastic surgery hospital near you.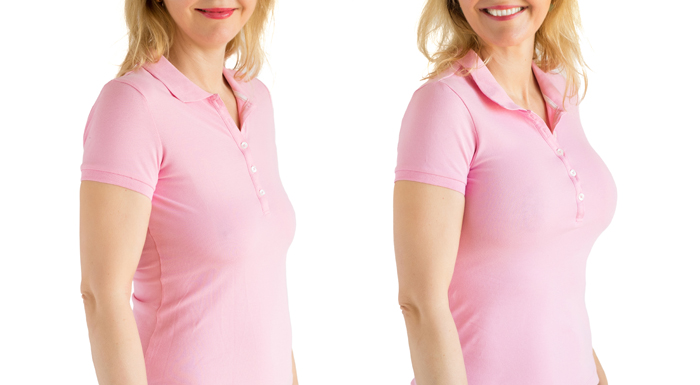 What do you need to know about plastic and cosmetics?
Plastic surgery and cosmetic surgery are two different kinds of procedures, but the end goal of both these medical procedures is to improve the aesthetics of a patient's body. Both the surgeries require different procedures. Here are the basic differences between the two:
The main objective of plastic surgery is to set a defect right and reconstruct affected body parts so that they look natural and function normally. This surgery will help in restoring/repairing any dysfunctional body part that must have been deformed since birth or due to disease, trauma, surgery or any unfortunate incident.
The main objective of cosmetic surgery is to aesthetically enhance a patient's appearance as per his/her desire with several modern procedures, techniques and principles. Cosmetic surgery isn't a medical requirement, it is mainly elective and can be performed by plastic surgeons and even doctors from other medical fields.
Who qualifies for plastic and cosmetic surgeries?
Plastic surgery
Usually, two types of patients can undergo a reconstructive plastic surgery:
The ones with birth defects such as craniofacial abnormalities, hand deformities, cleft lip and so on.
The ones with deformities caused by an infection, disease, accident and aging.
Cosmetic surgery
Cosmetic surgery can be resorted to by any individual, who is not happy with his/her physical appearance and wishes to modify certain external features. This surgery isn't considered medically necessary.
For more information,
Request an appointment at Apollo Spectra Hospitals, Jaipur, Rajasthan.
Call 18605002244 to book an appointment.
What are the types of plastic and cosmetic surgeries?
Types of plastic surgeries commonly performed include:
Hand repair surgery
Burn repair surgery
Reconstructing the breasts, especially after undergoing a mastectomy
Enhancing or reduction of breasts
Repairing congenital defects
Reconstructing cleft palate
Repairing extremity defects
Reconstructing lower extremities
Scar reduction surgery
Types of cosmetic surgeries commonly performed include:
Body contouring
Gynecomastia treatment
Liposuction and tummy reduction
Breast enhancing, which includes enlarging, lifting and reduction
Skin rejuvenating such as filler treatment, botox and laser resurfacing
Facial contouring such as eyelid lift, neck lift and face lift
What are the benefits of plastic and cosmetic surgeries?

Since the purposes of undergoing these surgeries are different, both plastic and cosmetic surgeries have their own set of benefits. A plastic surgery will help you overcome your physical abnormalities and defects that may have occurred due to some cause while a cosmetic surgery can help you modify your appearance as per your choice.
What are the risks?
All types of medical procedures and surgeries come with their own set of risks or complications. Risks and complications also depend on your overall health, the kind of surgery you choose, and so on. Here are some risks associated with plastic and cosmetics:
Bruising
Difficulty in wound healing
Anesthesia issues
Surgery problems
Infections
Excessive bleeding
The factors that raise the risks include:
Smoking
Suffering from skin damage due to radiation therapy
Suffering from HIV
Going through an impaired immune system
Living an unhealthy life with poor nutritional habits
Does plastic surgery involve the use of plastic?
No. It does not. The materials that are used during implantation and surgery are silicone, Gore-tex, Medpor, and so on - silicone is the most common material used for implants.
Will the doctors use my body grafts during the surgery?
Yes. In some cases of implants and surgeries, the grafts will be taken from the patient's body, such as the cartilage area.
Does silicone breast implants increase the risk of breast cancer?
No, it is a misconception that silicone breast implants increase the risk of breast cancer. There are many studies that have proved that silicone implants have nothing to do with breast cancer.
Our Doctors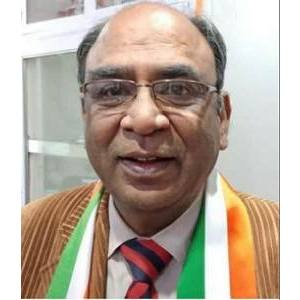 DR. KK MANGAL
MBBS, MS, MCH (Plast...
| | | |
| --- | --- | --- |
| Experience | : | 30 Yeras Experience |
| Speciality | : | Plastic Surgery... |
| Timings | : | Mon - Sat - 12:30 PM... |

Book Appointment