Urgent Care
A kitchen mishap that needs stitches, a bump resulting from a sudden fall or a muscle sprain does require medical attention. But if you rush to a hospital, you might find it overloaded with critical cases, and hence, you may have to wait longer before a doctor attends to you.
This is where an urgent care center near you comes into the picture.
Urgent care is a category of walk-in clinics designed to provide premium healthcare services to people with pressing health problems and injuries, which are not life-threatening.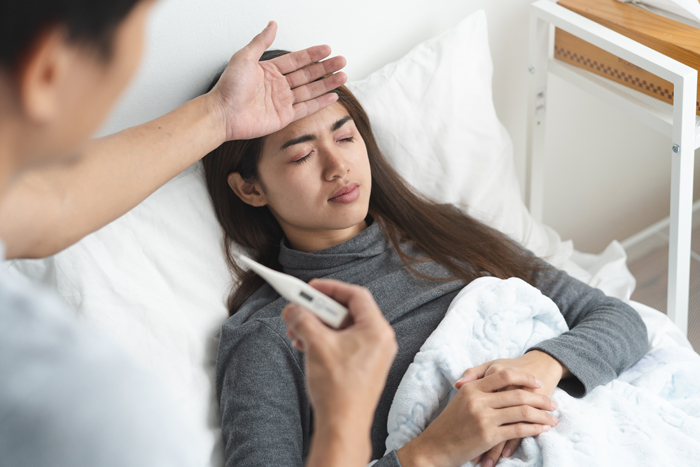 Who qualifies for urgent care?
There are numerous health conditions, which do not fall into the category of emergencies. However, if you experience any of the following health troubles, seek help from an urgent care specialist near you.
Some examples can be:
Cuts, wounds, and lacerations, which do not involve substantial blood loss but still need stitches
Falls and other kinds of accidents
Common cold and cough
Flu or fever
Redness or irritation in the eyes
Diagnostic tests, which include laboratory tests, X-rays, and other scans
Difficulty in breathing like mild to moderate asthma
Moderate back problems
Severe dehydration
Severely sore throat
Minor fractures in fingers or toes
Skin infections and rashes
Diarrhea and vomiting
Nausea
Urinary tract infection (UTI)
Vaginal infection
Sprains
Bug stings, insect bites
Request an appointment at Apollo Spectra Hospitals, Jaipur, Rajasthan.
Call 1860-500-2244 to book an appointment.
How is an emergency medical situation different from urgent care?
Generally, an emergency health condition is life-threatening or could permanently impair an organ or body part. Such health problems are different from those which fall under the category of urgent care. Emergency medical conditions may require long-term treatment and more complex surgeries.
A few examples are:
Compound fracture or an open fracture, which has caused a bone to protrude from the skin
Seizures
Moderate to severe burns
Severe chest pain
Heavy and uncontrolled bleeding
High fever in an infant or a newborn who is less than three months old
Knife wounds or gunshot wounds that are deep or grave
Health complications because of poisoning
Breathing difficulties
Pregnancy-related complications
Intense pain in the abdomen
Severe head, back or neck injury
A suicide attempt
Symptoms of a heart attack, such as chest pain that lasts for more than two minutes
Signs of a stroke, like loss of vision, sudden numbness or slurred speech
What are the benefits of urgent care?
Visiting the best urgent care center in Jaipur can prevent a mild situation from turning into a severe one. There are many benefits like:
An urgent care doctor near you can be an excellent option if your family doctor is not available.
There are highly trained and experienced doctors and nursing staff working with such centers.
More cost-effective in comparison to big hospitals
Such centers are widely accessible, so you do not have to travel long distances.
You can visit them even during odd hours.
The waiting time is shorter. So, if you have a hectic day ahead, you can make a quick visit during your office hours.
In-house diagnostic laboratories are there, so testing or X-ray imaging is possible there.
So, get treatment from the best urgent care specialist in Jaipur to prevent complications.
Are there any risks?
You can try to handle the situation with first aid at home. But home treatment for conditions like a toe fracture, redness in the eyes, rashes or acute dehydration may not bring the necessary relief.
Additionally, waiting for your family physician can aggravate the problem. By doing this, you are depriving yourself or the person in need of getting the appropriate treatment. It can lead to more complications.
Also, if you visit an urgent care center near you with a major health emergency, it can again be potentially life-threatening. An urgent care center may not have the correct medical equipment to treat a critical health concern.
Conclusion
If you think your health problem or injury is extremely severe, rush to the emergency center. In other cases, avail the best urgent care treatment in Jaipur for immediate respite from non-life-threatening conditions.
Do urgent care centers take prior appointments?
Most urgent care centers welcome patients any time during the day. Still, if it is difficult for you to wait for long, call the urgent care center near you before arriving to know about the estimated waiting time.
What should I take with me to an urgent care center?
Generally, urgent care centers do not have a detailed medical history of a patient. Hence, to expedite your treatment, it is better to carry your latest medical reports and scans, specifically in the case of a minor. Also, do bring some identity proof.
Can urgent care centers be a replacement for my primary physician?
Urgent care centers can serve as a great alternative when your primary doctor is unavailable. However, you must follow up with your physician later to ascertain complete recovery.

Book Appointment