Urology - Men's Health
Urology addresses conditions and issues with urinary tracts and reproductive organs of both men and women. Doctors and surgeons who specialize in this treatment after undergoing rigorous training are known as urologists.
A urologist can identify, assess, detect and treat diseases, conditions and disorders associated with male and female urinary tracts and reproductive organs.
To know more, you can consult a urology doctor near you. Or you can visit a urology hospital near you.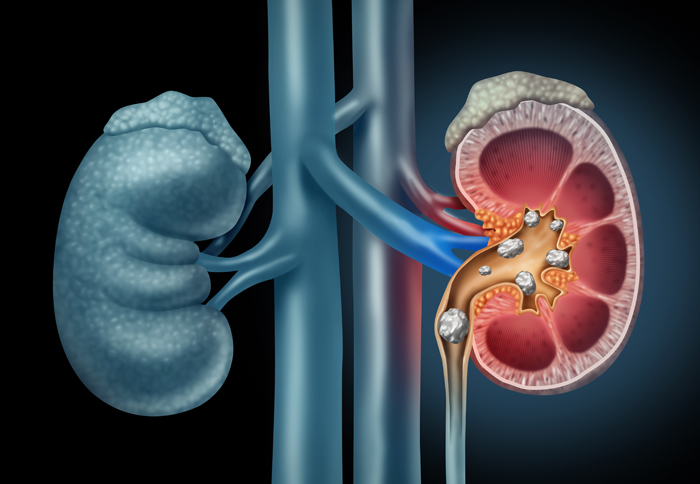 What are the types of urological conditions a man can suffer from?
There are many types of urological conditions a man can suffer from. These conditions can affect the quality of his overall life. These include:
Kidney is meant to process the bodily waste in the form of urine that we pass. There are many conditions that may affect the kidneys of men such as kidney cancer and kidney stones.
Considered to be one of the biggest health concerns and conditions in men, there are many illnesses and diseases such as prostate cancer, prostatitis, prostate enlargement and other ailments that may be observed in men.
The bladder acts like the storage compartment of urine that is received from the kidneys via the urethra tube. Some of the men's bladder conditions include bladder infection, bladder dysfunction, overactive bladder and bladder stones.
Men's sexual health is also a condition that needs to be addressed as it can affect their fertility. Ailments such as low testosterone levels, erectile dysfunction and ejaculatory dysfunctions have to be treated by a urologist.
Urethra is an area of the body that allows the urine to pass by the bladder outside the body. Some of the most common conditions of the urethra include meatal stenosis, chordee urethritis, hypospadias and penile cancer.
The testicles are responsible for producing sperms and are located in the scrotum. The conditions that may affect the testes are epididymitis, hypogonadism, varicoceles, undescended testicle and testicular torsion.
What are the signs and symptoms of urological diseases?
It all depends on the particular condition. Some basic signs and symptoms of urological diseases in men include:
Urinary incontinence
Pelvic pain
Change in the frequency of urination
Uncontrollable urge to urinate
Weak urinary system
Blood in urine
Painful urination
Difficulty while urinating
Discomfort in the lower abdomen
Erectile dysfunction
Chronic urinary tract infection
What can cause a urological disease?
Here are the most common causes of urological diseases:
Enlarged prostate
Urinary tract infection
Overactive bladder
Weak sphincter muscle
Injury to the spinal cord
Diabetes
Severe constipation
When should I see a doctor?
If urinating is becoming trouble for you or if you're feeling a frequent urge to urinate in the middle of the night, then it is the very first sign of a urinary tract infection that needs to be diagnosed and addressed with the right treatment.
Request an appointment at Apollo Spectra Hospitals, Jaipur, Rajasthan.
Call 18605002244 to book an appointment.
Are there any risks?
Yes, there are several risks involved when it comes to urological conditions in men. The risks may differ from person to person due to many factors such as age and other medical conditions. Here are some of the risks that are associated with urological conditions in men:
Family history
Ethnicity
Age
Obesity
Diet
Inflammation of the prostate
Smoking
How can I prevent urological diseases?
The best ways to prevent urological diseases:
Maintain a healthy BMI.
Stay hydrated.
Make sure that your muscles remain strong.
Quit smoking.
Limit intake of caffeine and salt.
Drink fresh juices, water and other healthy liquids.
Are urological conditions treatable?
Yes, there are many urological conditions that can be treated. Here are some of the best treatment options available:
This will help in reducing scars and inflammation such as those resulting from Peyronie's disease.
Medicines such as antibiotics, anti-inflammatory drugs, pain-relieving medications prescribed by your urologist can help you recover soon.
Reconstructive urological surgery
This will help you deal with injuries in your bladder, ureter, kidney and genitals.
Laser therapy can be used to treat kidney stones, prostate issues and ureteral stones as well.
How are urological conditions diagnosed?
If you experience the signs and symptoms listed above, book an appointment with an expert urologist near you and let the doctor confirm the urological condition for you.
Is STD a urological disease?
Yes. STD (Sexually Transmitted Disease) is a urological condition and needs to be treated soon; it is an infection that can become severe and affect your lifestyle in a drastic way.
How do I keep myself away from urological diseases?
By maintaining a healthy and hygienic lifestyle, you can easily avoid any urological disease.

Book Appointment