Erectile Dysfunction (ED) Treatment & Diagnostics in C Scheme, Jaipur
Erectile Dysfunction (ED)
As the name suggests, erectile dysfunction is a condition where a man is unable to maintain an erection firm enough to have sexual intercourse. This condition was once known as impotence, but not anymore. While occasional erectile dysfunction is quite normal, if it pertains then you might have to seek medical help. In such cases, you need to consult specialists working at Apollo Spectra, Jaipur who can help you treat this condition.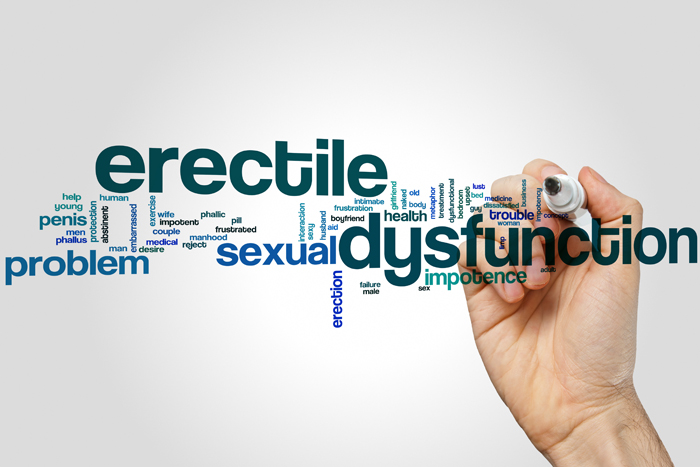 How Does One Achieve Erection?
When there is increased blood flow to the penis, an erection can be achieved. This blood flow is because of sexual stimulation or because of direct contact with the penis. What happens is, when a man is aroused sexually, the muscles in the penis relax and hence there is a surge of blood flow via penile arteries and fills two chambers inside the penis. When these chambers get filled with blood, the penis becomes erect. Once the rigidity comes down, the blood that was accumulated leaves the same way it entered.
What Causes Erectile Dysfunction?
There are several causes of erectile dysfunction and they are;
Cardiovascular disease
Diabetes
Hypertension
High cholesterol
Obesity
Low testosterone levels or hormone imbalances
Kidney disease
Age
Stress
Anxiety
Depression
Problems in relationship
A few medications
Sleep disorders
Using drugs
Too much alcohol consumption
Using tobacco
Health problems, such as Parkinson's disease
Pelvic area damage
Peyronie's disease where scar tissue develops in the penis
How is Erectile Dysfunction Treated?
Medications
One of the ways to treat ED is via medications. Your doctor will make you try quite a few medications to see which one works best for you. These oral medications will ensure the blood flow gets stimulated to the penis. The medications can be oral or can be given in the form of injections.
Talk Therapy
A number of psychological factors can also be factors for ED. Therefore, to combat this condition, therapy can play an important role. With proper therapy, the main factors contributing to ED can be rectified, like anxiety, stress, and problems in the relationship you may be going through with your partner.
Vacuum Pumps
In this treatment, a vacuum is used to get an erection by drawing blood into the penis. Also, an electric ring is used to maintain erections.
What are the Symptoms of Erectile Dysfunction?
Some of the symptoms of erectile dysfunction are;
Trouble getting or maintaining an erection
Low sex drive
Premature ejaculation
Delayed ejaculation
Unable to achieve an orgasm
When to See a Doctor at Apollo Spectra, Jaipur?
If you notice any of the symptoms, it is important to speak to a doctor immediately. With necessary examinations and treatments, it can be resolved.
Request an appointment at Apollo Spectra Hospitals, Jaipur
Call 1860 500 2244 to book an appointment.
How to Diagnose Erectile Dysfunction?
Physical Exam
When you visit your doctor to rectify the symptoms, a thorough physical examination will be conducted where your blood pressure will be checked, lung and heart health will be examined, also your penis and testicles will be examined.
Psychosocial History
Your doctor might ask you a few questions to understand your medical and sexual history. Some of the questions may include;
How long you have been experiencing ED? Was it gradual or did it occur suddenly?
Are you able to reach an orgasm?
Do you have sex often?
Are you experiencing problems with sexual desire?
Has the frequency of having sex changed in recent times?
Do you ever wake up with an erection?
How is your current relationship?
Are you taking any medications currently?
Do you have any medical conditions?
Additional tests might also be prescribed to test for erectile dysfunction. They include ultrasound, urine tests, blood tests, and more. With the help of these tests, your doctor will be able to understand the cause of the condition.
Erectile dysfunction is curable. So, don't be embarrassed. It is a medical condition that gets better with treatment.
Is erectile dysfunction life-threatening?
No, but it can be a symptom of something serious. Therefore, it is important to visit a doctor.
How long will it take to cure the condition?
It depends on what's causing the problem.
Is it a psychological disorder?
It can be both a psychological or a physical condition.

Book Appointment