Rhinoplasty Treatment & Diagnostics in C Scheme, Jaipur
Rhinoplasty
Rhinoplasty is the surgery performed to change the appearance of your nose. Every person has a different nose structure. However, if there is an issue with the structure, you may face problems in breathing and other related issues. If you want to change the shape and structure of your nose, then you should go for Rhinoplasty.
Every year many people go for rhinoplasty to treat the broken nose or problems associated with breathing.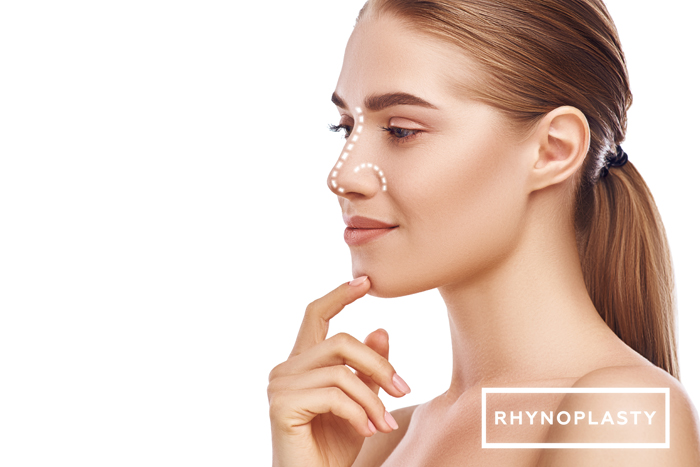 Why is Rhinoplasty done?
Your nose is made from bone and cartilage. The upper portion of your nose is the bone and the lower portion is the cartilage region. Many times, the bone and cartilage growth restricts normal breathing and hence needs to be corrected.
In rhinoplasty, your bone, cartilage, and skin of the nose area can be treated as per the requirement. The doctors at Apollo Spectra, Jaipur will perform all the necessary check-ups and suggest which nose area needs to be treated.
Rhinoplasty can change the appearance, size, and shape of your nose very well. This surgical procedure is done to correct any defect you might have from birth or to correct any injury caused in an accident. It is mainly done to improve your breathing capacity.
What are the risks associated with Rhinoplasty?
Like any other major surgical procedure, rhinoplasty also has some associated risks like: -
Infection in or near your nose area
Bleeding from your nasal opening
Chronic reaction to anesthesia
Numbness around your nose area
Difficulty while breathing
Scarring near the nose
Uneven nose
Pain around your nose
Discoloration
Swelling
Hole in the septum
Additional surgery to correct the defect that is not eliminated during the first one
You are advised to have a conversation regarding the same with your doctor and he will guide you about how these risks may or may not apply in your case.
How to prepare yourselves for Rhinoplasty?
You must be mentally and physically stable and strong before a rhinoplasty procedure. You need to consult with your doctor and he will perform all the check-ups to get to know your medical condition and whether you are fit for a rhinoplasty surgery or not.
Your doctor will discuss the following things to know your state for rhinoplasty-
Your medical history- Your doctor needs to know your medical history and past medications. You should discuss your goals and expectations from the surgery with your doctor. According to your expectations, your doctor will assess whether you are fit for the surgery or not.
Physical exam- Physical examination is done before any major surgery which includes all the necessary tests including laboratory tests and blood tests. As rhinoplasty affects your nose, it is very important to examine your nose area from outside as well as inside. Physical examination helps your doctor to examine what kind of changes need to be done around your nose area.
Photographs from different angles- After the discussion with your doctor, he or she will click photographs of your nose from different angles for the examination purpose. Your doctor will assess the photographs and schedule your rhinoplasty according to the changes that need to be done.
Discussion for your expectation from rhinoplasty- You and your doctor must have a proper discussion about your needs and expectations from rhinoplasty. Your doctor will schedule your surgery after examining what changes need to be done.
Request an appointment at Apollo Spectra Hospitals, Jaipur
Call 1860 500 2244 to book an appointment.
Conclusion
Minute changes in your nose structure can change your nose appearance significantly. Many people want to change their nose appearance and hence get motivated to go for rhinoplasty.
Rhinoplasty can be an option to correct your defects and have proper breathing. Within a few days after the surgery, you can easily recover from the surgery and feel changes within your nose area.
What kind of surgery is rhinoplasty?
Rhinoplasty is a major, complicated surgery. Very minute changes made in your facial area can make a huge difference and hence needs to be done carefully.
How long is the recovery period for rhinoplasty?
If you are going for rhinoplasty, you need to take at least one week of full bed rest for your body to adapt to the changes.

Book Appointment