General Surgery & Gastroenterology
Both general surgery and gastroenterology deal with the treatment of the diseases. People who suffer from stomach, liver, pancreas problems can look for a gastroenterologist. Gastroenterologists are specialists who suggest the treatment, whether medicine or surgery.
Surgery for stomach problems becomes essential when it reaches a chronic condition. A relevant specialist surgeon usually performs general surgery.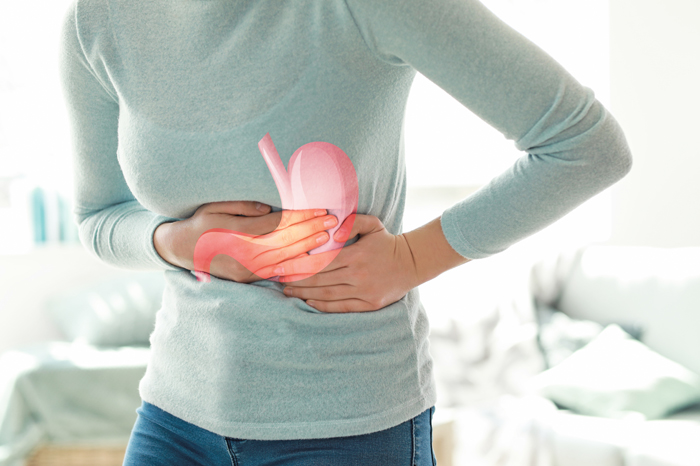 What Are General Surgery And Gastroenterology?
General surgery is performed by surgeons specializing in particular diseases. For example, neurological treatment is for the brain, and cardiothoracic therapy is for the heart.
Gastroenterologists typically treat patients who have problems in the intestines, esophagus, abdominal, or colon. Conditions range from the issue of acid reflux to serious cancer.
Difference between General Surgeon and Gastroenterologist –
Gastroenterologists never perform surgery, but general surgeon specialists perform surgery.
Gastroenterologists treat patients with medicines to decrease the symptoms, but general surgeons usually tackle surgery.
Gastroenterologists only treat abdominal-related problems, but general surgeons can tackle almost all essential body parts.
Gastroenterologists only collaborate with the surgeon, but general surgeons perform the actual surgery.
Different Types of Gastroenterology Disease and Their Relation With General Surgery
There are different types of illnesses associated with Gastroenterology that lead to surgery if it reaches chronic conditions. Gastroenterologists in Tardeo suggest different kinds of situations whenever you feel uncomfortable.
Irritable bowel syndrome
Chronic diarrhea
Celiac disease
Lactose intolerance
Gastroesophageal reflux disease
Constipation
Peptic Ulcer disease
Ulcerative colitis
Acute and chronic pancreatitis
Crohn's disease
Gallstones
Diverticulitis
Liver disease
Symptoms of Gastroenterology Disease That Lead to Surgery
Every gastroenterology disease has different symptoms. It is mainly related to abdominal problems in which the patient feels heartburn, stomach pain, or nausea. This condition slowly affects the digestive system and increases the need for surgery. Your doctor may suggest you change your lifestyle and leave a lousy habit. Some symptoms of Gastroenterology diseases that alert you to take care of yourself is as follows –
Heavy bleeding in the digestive tract
Difficulties in swallow
Abdominal pain
Heartburn and indigestion
Diarrhea or constipation
Ulcers
Vomiting, Stomach upset, nausea
Unexpected weight loss
Some other symptoms of Gastroenterology diseases are as follows –
Gastroesophageal reflux disease (GORD) – If you feel discomfort in the upper body part for more than six months, you need to rush to your gastroenterologist. Only gastroenterologists can suggest the best treatment via medicine or surgery.

Irritable bowel syndrome – Some symptoms of irritable bowel syndrome are as follows –
Abdominal pain
Diarrhea
Cramping
Bloating
Constipation
Inflammatory bowel disease – Some chronic symptoms of inflammatory bowel disease is as follows –
Loss of appetite
Chronic stomach pain
Rectal bleeding
Weight loss
Fever
Joint pain
Coeliac disease is an autoimmune disease that ejects to the gluten process in the body. Some coeliac disease symptoms are as follows –
Abdominal pain
Fatigue
Diarrhea
Weight loss
Depression
Vomiting
Rashes
Anemia
Bloating
If you see any of the above symptoms for a long time, you need to go to a specialist who recommends your medicine or surgical treatment.
Request an appointment at Apollo Hospitals, Tardeo, Mumbai.
Call 1860 500 2244 to book an appointment.
Conclusion
If any of the above symptoms are mild, you need not worry about them. A gastroenterologist near you can recommend you take medicine for a few days if it is in the acute phase and surgery for the severe stage. Any age group can be affected by Gastroenterology diseases, but if you are over 50 years, you have the risk of colon cancer. So, keep connected with your doctor if you feel pain in your stomach.
How do you recover fast after treatment of Gastroenterology diseases or surgery?
It all depends on your overall health condition and type of surgery. In some regular surgeries like colonoscopy, you can start your daily routine soon. In serious surgeries, you need a few days to get back your life. You can consult with your doctor for the expected recovery period.
How is gastroenterology surgery beneficial?
Gastroenterology surgery can heal the affected body part by removing the tumor or repairing the damaged part. It also improves your abdominal strength and gets you back in your daily routine within a few days.
What process do gastroenterologists follow to treat diseases?
Colonoscopy, to find colon cancer
Sigmoidoscopy, to measure pain in the bowel
Endoscopy, to evaluate the lower and upper body problems
Capsule and double-balloon endoscopy to find issues in your small intestine
Liver biopsy to assess fibrosis and inflammation
When to see your gastroenterologist?
If you feel any of the below symptoms chronically, you need to rush your gastroenterologist –
Have difficulties swallowing
Blood in your stool
Feel abdominal pain

Book Appointment