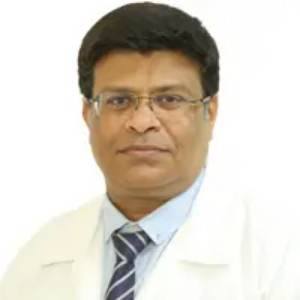 Dr. Naveen Chandar Reddy Martha
MBBS,D'Ortho,DNB
| | | |
| --- | --- | --- |
| Experience | : | 10 Years Experience |
| Speciality | : | Paediatric Orthopaedics & Sports Injuries |
| Timings | : | Mon - Sat : 9:00 AM to 04:00 PM |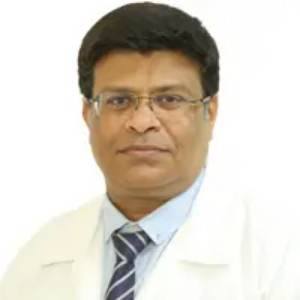 Book an Appointment
Dr. Naveen Chandar Reddy Martha
| | | |
| --- | --- | --- |
| Experience | : | 10 Years |
| Speciality | : | Paediatric Orthopaedics & Sports Injuries |
| Timings | : | Mon - Sat : 9:00 AM to 04:00 PM |

Doctor Info
He has also done Fellowship in Hip & Knee Arthroplasty from world-renowned center Galeazzi Institute of Orthopedics in Milan, Italy under Prof. Dr Lugi Zagra, where he gained knowledge of performing complex Hip & Knee Replacements. He is currently practicing as a Trauma & Joint Replacement Surgeon at Apollo Spectra Hospital, Ameerpet , Hyderabad. He was earlier associated with Apollo Hospitals, Hyderabad (2009-2017) , Gleneagles Global Hospital, Hyderabad (2017-19), Sunshine Hospitals, Hyderabad (2019-2021).He has extensive experience in managing simple, complex Trauma, Knee & Hip Replacement. He keep his self updated with present trends and advances in the field of Orthopedics by attending National & International conferences. He is a member of the AO International Trauma Society & ISKSAA. He strongly believe that attitude towards patients is the key to my success.
EDUCATIONAL QUALIFICATION
MBBS - M.R.MEDICAL COLLEGE GULBARGA Oct 1995 - Apr 2001
D'Ortho - KRISHNA INSTITUTE OF MEDICAL SCIENCES. KARAD May-09
DNB Ortho - APOLLO HOSPITALS, HYDERABAD Dec-12
FELLOWSHIP IN HIP & KNEE PRIMARY & REVISION ARTHROPLASTY - GALEAZZI INSTITUTE OF ORTHOPAEDICS, MILAN, ITALY 1ST MARCH 2017 – 31ST MAY 2017
PROFESSIONAL MEMBERSHIPS
Indian Orthopaedic Association – LM9098
AO International Trauma Member
Andhra Pradesh Medical Council – 63871
ISKSAA Member – 946.
TREATMENT & SERVICES EXPERTISE
Fracture treament
Hip Replacement
Knee Replacement
Arthroscopy
Joint Pain Treatment
Neck Pain Treatment
Heel pain
Bone Trauma
Arthritis Management
Correction of deformities
Osteoporosis Treatment
Paediatric bone problems
Back Pain Treatment
Spinal Disc Surgery
Spondylosis
Sports Injury Treatment/Management
Spinal Disorders
ACL Reconstruction
Meniscus Injury
VITAMIN D
Rotator Cuff Injury Treatment
Frozen Shoulder Treatment
Knee Arthroplasty
Revision Hip and Knee Arthroplasty
Tailbone Pain Treatment
Sciatica Pain Treatment
Plantar Fascitis
Osteoarthritis Treatment
Stem Cell Therapy For Orthopedic Conditions
Tennis elbow
Ligament and Tendon Repair
Achilles Tendon Rupture Treatment
TRAININGS AND CONFERENCES
Smith & Nephew Trauma Experts Forum – Mumbai 19 -20 May 2018.
0SASIS TRUMACON FACULTY ZIMMER WORKSHOP–Hyderabad, India on 5th August 2017.
TRAUMACON – Chennai, India on 21st -22nd October 2016
Stryker Revision Hip & Knee Cadaver course – Dehradun, India on 23rd -24th April 2016
IOACON, Hyderabad, India on 19 -22 November 2014.
AO Trauma course on Advances in Operative Fracture Management, Hyderabad, India on 5th – 7th July 2012.
Depuy Intermediate Arthroplasty (cadaveric) course – Chennai, India on 24 -26 February 2012.
AO Trauma course, on Principles in Operative Fracture Management, Hyderabad, India on 9th – 10th May 2010.
MAOCON 2008 – Mahabaleswar 21st – 23rd November 2008.
Workshop on Total Knee Arthroplasty - KIMS, Hubli on 9th Nov 2008.
Workshop on Locking Compression Plate (LCP) – Synthes, Pune on 31st August 2008.
PGITC 2008 – KLES, Belgaum 18th – 20th July 2008.
Fracture Fixation Course by Alumni Sancheti Institute & Poona Orthopaedic Society – Pune on 13th – 14th June 2008.
Workshop on Pelviacetabular injuries - Kholapur on 28thOct 2007.
ADVANCED LIFE SUPPORT (ALS) COURSE at UNIVERSITY HOSPITAL AINTREE (UK) on 14th -15th September 2005.
ADVANCED PAEDIATRIC LIFE SUPPORT (APLS) COURSE at WARRINGTON HOSPITAL (UK) on 12th February 2004.
ADVANCED TRAUMA LIFE SUPPORT (ATLS) COURSE at WARRINGTON HOSPITAL (UK) on 11th February 2004.

Testimonials
Mr. Lokesh
Apollo Spectra Hospitals, Koramangala.
Mr. Lokesh
Apollo Spectra Hospitals, Koramangala.

Book Appointment