Overview: Minimally Invasive Urological Treatment
The advent of minimally invasive treatment methods has opened a wide range of possibilities for every field of medicine, including urology. Unlike earlier times, almost all urological diseases— from kidney cancer and prostate cancer, urinary tract reconstruction to an enlarged prostate— are treatable using these methods.
These methods can effectively treat urological conditions with little postoperative trauma.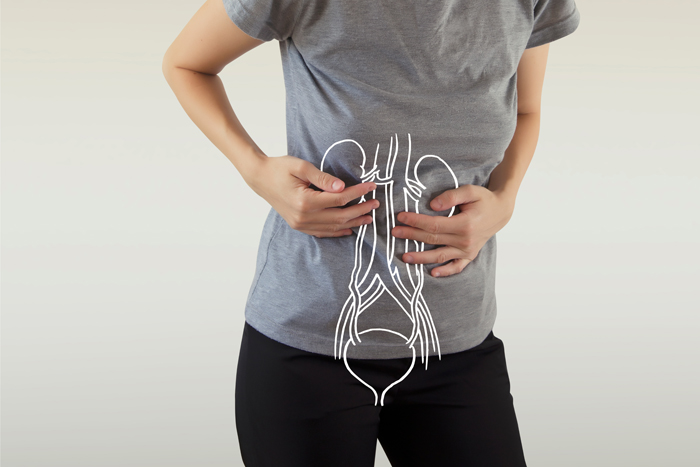 What Is Minimally Invasive Urological Treatment?
Minimally invasive urological treatment is performed using minimal anesthesia and ensures reduced damage to nearby tissues.
Urologists can use the following procedures:
Laparoscopic approach: Involves inserting small surgical instruments via 4 to 6 keyhole incisions.
Robotic-assisted laparoscopic approach: Doctors make multiple incisions and insert surgical tools attached to a robotic platform.
Endoscopic approach: An endoscope (an instrument with a small video camera), is used to perform ureteroscopy and cystoscopy.
Single-incision laparoscopic approach: Surgeries are performed making a single incision near the belly button.
Additionally, some urological treatments are performed without incisions and use shock waves and laser technology.
What are the Different Types of Minimally Invasive Urology Treatment?
Urology doctors recommend the following least invasive and most effective method.
Robotic prostatectomy: for prostate cancers
Laparoscopic nephrectomy: for large kidney cancers
Prostatic Urethral Lift (PUL): Urologists place small implants in the prostate to hold the enlarged prostate so that it does not block your urethra.
Pyeloplasty: Used to treat a blockage at the spot where urine drains from the kidneys to the ureter
Penile plication: For treating curvature of the penis
Transurethral resection of the prostate: Treat urinary problems resulting from an enlarged prostate. Discuss your queries with transurethral resection of prostate doctors near you.
Percutaneous nephrolithotomy: Urologists remove large kidney stones making a small cut.
Take an appointment with a urology specialist near you to know more about the above procedures.
Who Qualifies For Minimally Invasive Urological Treatment?
Minimally invasive urological treatment is a suitable option for you if you:
are apprehensive about more invasive surgeries.
cannot undergo an invasive procedure due to other medical conditions
expect fast recovery
have undergone surgeries previously
cannot afford a lengthy hospital stay
do not want large incision scars
Meet a urology doctor near you to know if you are fit for the treatment.
Why is Minimally Invasive Urological Treatment Conducted?
Urology specialists near you may recommend minimally invasive urological treatment if you report the following:
Painful urination
Inability to empty the bladder
Loss of bowel or bladder control
Suffer from moderate-to-severe benign prostatic hyperplasia (BPH) symptoms
Have taken medications for BPH but did not get relief from its symptoms
Have a urinary tract obstruction, blood in your urine, or bladder stones
Have a bleeding prostate
Frequent urination
Before deciding the treatment, urologists evaluate the disorder you are suffering from, your age, and overall health.
Request an appointment at Apollo Spectra Hospitals
Call 18605002244 to book an appointment
What Are the Benefits of Minimally Invasive Urological Treatment?
These treatment techniques offer several benefits.
Benefits for patients:
Smaller incisions
Less blood loss
Reduced pain
Few complications
Less scarring
Faster healing
Short hospital stays
Benefits for urologists:
High accuracy
More control
Enhanced range of motion
Increased visibility because the instruments have light and camera attached to them
Are There Any Risks Associated with Minimally Invasive Urological Treatment?
Most treatments carry some risks, and minimally invasive approaches are no exception. A few risks can be:
Reaction to anesthesia
Infection at the incision site
Blood in the urine
A burning sensation while urinating
In rare cases, side-effects may include erectile dysfunction and retrograde ejaculation (instead of coming out of the penis, semen returns to the bladder). Visit a urology hospital near you if you have queries related to the associated risks.
Conclusion
The minimally invasive urological treatment is a state-of-the-art approach with excellent outcomes. Schedule an appointment at a Urology hospital to know if this treatment is effective for you.
What happens if the minimally invasive treatment approach is not successful?
Rarely, this method may not prove helpful. In such cases, doctors may choose a traditional surgical approach.
This minimally invasive treatment is for patients having small tumors in their kidneys. In this, urologists use a small probe, then freeze and destroy the cancer cells. Visit a urology specialist near you to know more.
Which organs do urologists treat?
Urologists treat diseases affecting the male and female urinary tracts (kidneys, bladder, ureters, and urethra) and the male organs such as the prostate, penis, testes, and scrotum.

Book Appointment