Why Choose Apollo Spectra Hospitals?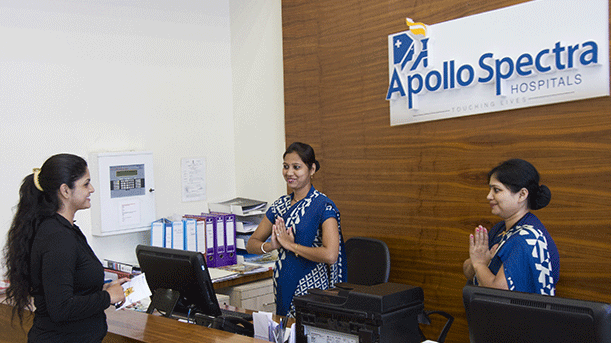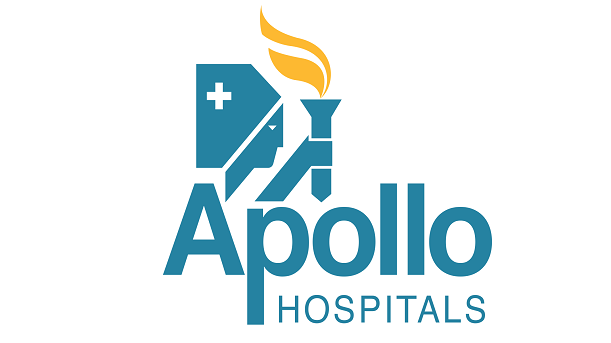 35 Years of Apollo Legacy
In 35 years, Apollo has showcased some of the most magnificent stories of success, nationally & internationally. Apollo group is one of the largest integrated healthcare groups in the region to have created a healthcare legacy of its own. It also successfully catalyze the private healthcare revolution in the country and is today trusted by millions for various treatments. Apollo has made every aspect of their lofty mission a reality. Along the way, the journey has touched and enriched 42 million lives from 120 countries.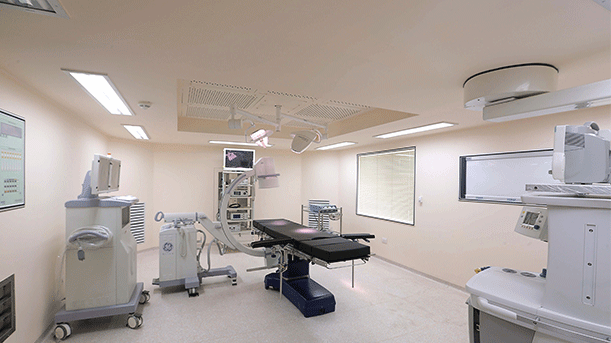 Cutting Edge Technology
At Apollo Spectra, we offer world-class infrastructure and personalised care to ensure faster recovery and zero infection rate. In our unique setup of a specialty hospital, we make quality healthcare much more accessible with the help of advanced technology and multiple teams of medical experts.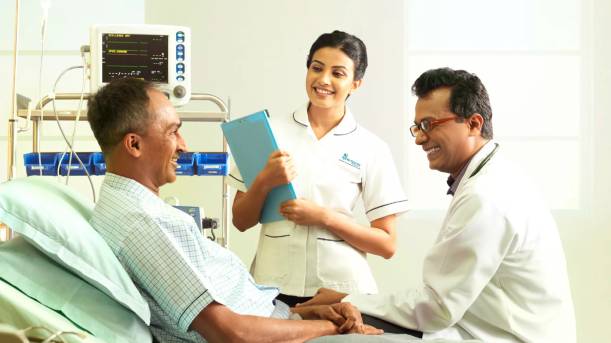 Personalised Care
At Apollo, one can expect only world class service being offered to individuals and families seeking immediate access to high quality health care. Our team of experts, efficient management ensures the highest standards of safe and quality health care for all patients.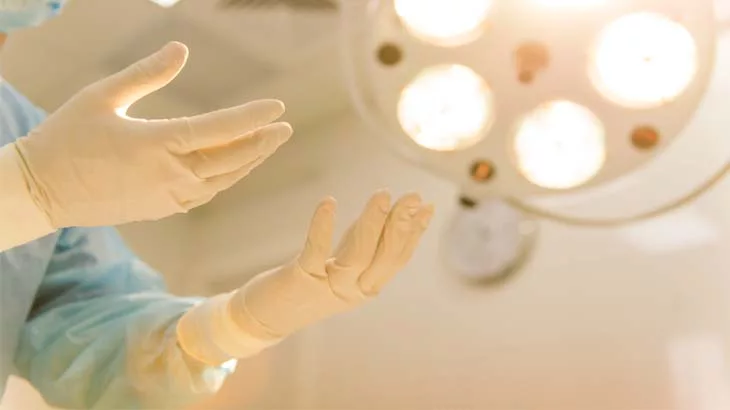 Specialist in Minimally Invasive Surgery
Apollo Spectra specialises in minimally invasive surgery. The Advantage of a minimally invasive surgery over an open surgery is that it has shorter recovery time, less pain, less chances of infection, shorter hospital stay, less noticeable scars, less injury of tissues & have a high accuracy rate.
71,659
+
Happy Patients
700
+
Specialists
12
+
Hospitals
9
+
Locations

Testimonials
Along the journey of quality healthcare here are a few positive patients stories that follow
Dr. Denis Hagarty
Tonga
Urology
---
"I am 23 years old from Nigeria. I came to Apollo Spectra Hospital for Urethral Stricture treatment from Dr Vineet Malhotra. I am very happy with the doctor & staff. The service provided by the hospital is outstanding. I would definitely recommend Apollo Spectra Hospital to my relatives and friends in the future."
Mrs. Safia Gul
Afghanistan
Spine Surgery
---
"I hail from Afghanistan and came to India for a medical treatment on the advice of my friend. I visited Apollo Spectra and met Dr. Abhishek Mishra. Dr. Mishra is a very senior doctor with the hospital. He helped me prepare for the spine surgery and made me comfortable. At Apollo Spectra, my entire treatment was done at a very affordable rate."
Jones Ron
Kenya
Cochlear Implant
---
2-year-old Ron's mother, Ms. Immaculate (from Kenya) shared her experience at Apollo Spectra for Cochlear Implant for her child. Here is what she has to say- "We came to Apollo Hospital in India after a lot of research. Many of our friends had also referred Apollo Hospital so we decided to go ahead. Here, we met Dr. Kishore and his team. He convinced us to opt for surgery. We were extremely happy with the treatment, therapy, process, staff."
Fatima
Zimbabwe
Knee Replacement Surgery
---
Fatima, resident from Zimbabwe talks about her knee replacement surgery. " From past 3 years, I was suffering from knee pain and after consultation I decided to visit Apollo Spectra Hospitals, Karol Bagh, Delhi. I got the knee replacement surgery by Dr. Anil Raheja & Dr. Pankaj Walecha and was very happy with the service and treatment at Apollo Spectra."
Husain
Iraq
Spine Surgery
---
Mr. Husain from Iraq got treated for his spine surgery at Apollo Spectra. He says "I would like to convey my gratitude and admiration for the care I received during my stay at the hospital. I was very happy with the services offered by Apollo Spectra, starting from admission to discharge, everything was satisfactory and I was very happy with the treatment."
---
Dr. Denis Hagarty was very happy with the service he has received at the Apollo Spectra Hospital in New Delhi. He says "I was extremely happy with the services & quality standards at the hospital & the surgery was performed very comfortably. Dr Vineet, is not only an excellent surgeon, but also professional and friendly. I liked the treatment and procedures, as the staff and the doctors are very well trained as well as cooperative."
Sergio-de-filippo
Botswana
General and Laparoscopic Surgery
---
He says "I feel so rejuvenated and I am completely trouble-free from hemorrhoids. It was the best decision to come to this wonderful hospital and I wish to thank the medical team once again for the medical experience and attention that I received."

Book Appointment