Overview of Urgent Care
In most instances, your doctor's office is your best first point of contact for help; however, if the situation appears to be serious or if your doctor's office is closed. Knowing where to look can help you obtain the best care in the quickest period of time.
Urgent care hospitals in Bangalore address a wide range of illnesses and injuries and are a good option if you require same-day care outside of normal office hours.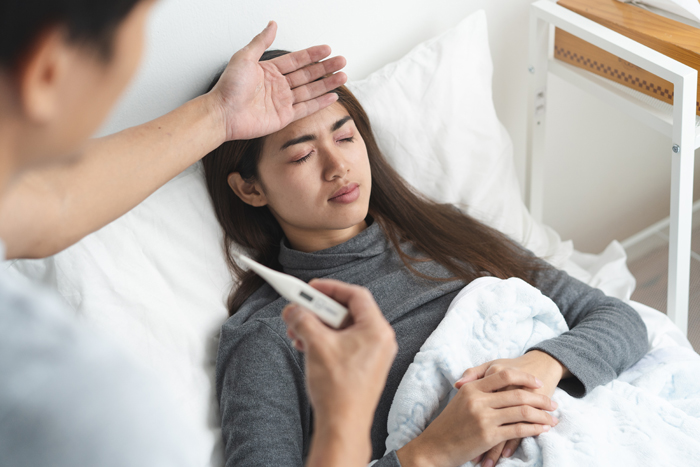 About the Urgent Care
Urgent care centres give convenient access to quality treatment to health ailments which aren't an emergency but pose no immediate threat to life. Some examples include: cuts that don't involve much blood but require stitches, falls, fever or flu.
The urgent care centers are very similar to walk-in clinics, but have additional facilities like on-site diagnostic tests, like X-rays and laboratory tests. This provides an ambulatory medical facility outside of a traditional hospital-based or freestanding emergency department.
What Condition Qualifies To Go Urgent Care?
Urgent Care sees a whole spectrum of issues, which necessarily isn't an emergency, but things that need to be seen now rather than later. That includes:
Abrasions/ cuts.
Allergies and asthma attacks (minor)
Broken bones, no deformity
Bruises
Burns (minor)
Cold, coughs, flu and sore throats (minor illnesses)
Ear, eye and skin infections
Eye or ear injuries (minor)
Minor wounds requiring stitches
Sports physicals
Urinary tract infections or bladder infections
Why Urgent Care is Required?
An urgent care center's doctors are trained to perform a wide range of medical treatments to help you return to your normal life as soon as possible after facing a minor emergency or disease.
Consider going to urgent care for getting these common procedures done:
Stitches (sutures): If you cut your skin by accident and believe you need stitches, urgent care hospital in koramangala is a great place to get any skin laceration repaired.
X Rays: Your local urgent care hospital can conduct an X-ray of the injured limb, evaluate a broken bone, and, if required, apply a cast or splint.
Casts and splints: Urgent care doctors and other practitioners are trained to detect broken bones and to apply casts or splints to fix minor fractures.
Flu shots and other immunizations: Getting a yearly flu vaccination is a great method to protect yourself and others from the incapacitating effects of influenza. Urgent care centres provide all sorts of immunizations.
Blood pressure check: If your blood pressure appears to be rising, the specialists at urgent care can advise you on treatment options, including lifestyle adjustments.
Skin lesion removal: Urgent care clinicians are trained to treat small skin lesions ranging from skin tags to cysts to warts. With a minor surgical procedure performed right in the clinic.
Urinalysis and other lab tests: Urgent care facilities can take urine, blood, or swab specimens and analyse them on the spot to help in the diagnosis of infectious illnesses such as a urinary tract infection, mononucleosis, or strep.
Request an appointment at Apollo Spectra Hospitals
Call 1860-500-2244 to book an appointment
Benefits of Urgent Care
Here are just a few reasons why you should consider urgent care the next time you have an injury or sickness.
No appointments necessary.
Provide immediate service like the Emergency room, and faster than your doctor's office.
Saves you money.
Treat more serious problems that can't be delayed.
Remain open in evenings, weekends and most holidays.
What Are The Risks Involved If Not Treated On Time?
Keep in mind you should always go with your gut instinct. If something about your health seems weird and you're inclined to seek emergency care, don't allow anything on this list to stop you.
A delay in getting medical care, or in diagnosis can risk for:
A stroke
Breathing difficulties
Excess bleeding
Deep wounds
Fit and/or epileptic seizure
Abnormal blood pressure
Severe pain
Heart attack
Poisoning or overdose of drugs.
What conditions urgent care doesn't treat?
Urgent Care doctors do not conduct surgery (except for wound repair and skin lesion excision), do not care for hospitalized patients, and do not often provide ongoing medical care for chronic medical conditions.
Is urgent care the same as an emergency room?
They are both similar in the sense that they provide quick medical care for diseases and injuries; however, urgent care facilities only address non-life threatening issues. Seizures, heavy bleeding, chest discomfort, and other serious diseases and injuries are treated at the emergency room.
Can I use the urgent care center as my primary physician?
Urgent care clinics should not be used in place of your primary care physician. They are intended to give patients a handy alternative when their regular doctor is absent. You must follow up with your doctor following your visit to urgent care.

Book Appointment