General Medicine
General medicine, also known as internal medicine, is a branch of medicine that covers all types of diseases that affect your internal organs. General medicine doctors, also referred to as physicians, diagnose and treat various types of diseases.
If you have any pain or symptoms that do not point to a specific illness, you should consult general medicine doctors. The doctor will examine you and based on your particular symptoms, will either suggest treatment or refer you to a specialist for a detailed diagnosis.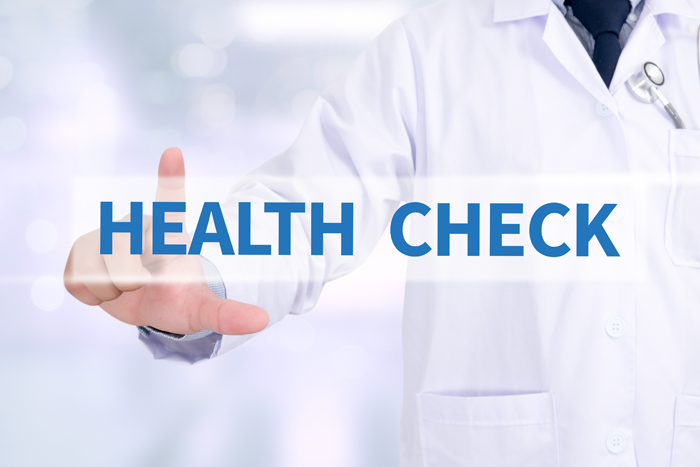 When should you visit a general medicine doctor?
You can visit a general medicine doctor if you are experiencing severe symptoms like:
A severe cold and cough lasting for more than 2 weeks along with fever, shortness of breath, and congestion.
A persistent fever (temperature over 102 degrees).
Severe pains in different body parts such as the chest, abdomen, or pelvis. These could cause serious conditions in the future, e.g., heart attack or gallstones.
Lack of energy and regular fatigue. These could be related to diseases like anemia or thyroid.
Contact general medicine hospitals for more information.
Request an appointment at Apollo Spectra Hospitals,
Call 1860-500-2244 to book an appointment
What is checked during a general exam?
You will be screened for:
Obesity based on the BMI
Alcohol and drug consumption
Tobacco use
Depression
High blood pressure
Hepatitis C
HIV screening for adults between 15 to 65
Type 2 diabetes
Colorectal cancer (more prominent after 50 years of age)
Lung cancer, for patients who smoke or used to smoke
Blood tests (for cholesterol)
ECG (Electrocardiogram)
What does general medicine provide?
Comprehensive care for people with varied symptoms: Diagnosis for an illness.
Preventive medicine care: Conducting several tests like physical examinations, blood pressure tests, and screenings to ensure the proper health of the patient.
Communicating with the patient: If the patient is suffering from a chronic illness, the doctor keeps in touch with them and provides ongoing care and advice.
Collaborating: Refer the patient to different specialists and doctors depending upon the illness and treatment.
Review patients:Follow-up on patients undergoing surgery and assist surgeons in the postoperative care or any other complications.
What to expect during a general check-up?
The doctor conducts a full-body physical examination, which includes:
looking for unusual growth or anomalies
checking the location, consistency, size, and tenderness of your internal organs
listening to your heart, lungs, and intestines using a stethoscope
using percussion—tapping the body like a drum—to detect abnormal fluid retention
Pap smear in women aged between 21 and 65 years
Other tests depending on your age, current health status, and health risks
After the tests are conducted, the doctor will inform you of his findings and results. He might recommend some more tests depending on the situation. He will also suggest appropriate medicines and lifestyle changes. You should look for "general medicine doctors near me" when you want to get a check-up.
Conclusion
General medicine hospitals deal with several illnesses that can be diagnosed through various tests performed by physicians who are specialists in a variety of subjects. General medicine can help a person suffering from any physical or mental illness by providing non-surgery-related procedures.
Request an appointment at Apollo Spectra Hospitals,
Call 1860-500-2244 to book an appointment
Can a general medicine doctor treat children?
Yes, general medicine doctors specialize in the treatment of people of all ages, including children, adolescents, and adults.
What does a general doctor specialize in?
A general doctor specializes in a variety of subjects because she/he treats patients suffering from a wide spectrum of symptoms.
How often should a person go to a physician?
Health check-ups are recommended once every 3 years.
Our Doctors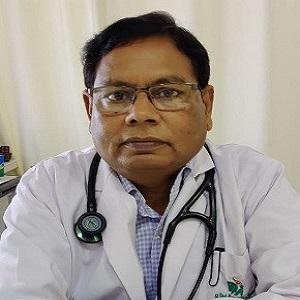 DR. MANOJ KUMAR
M.B.B.S, PG DIPLOMA,...
| | | |
| --- | --- | --- |
| Experience | : | 32 Yeras Experience |
| Speciality | : | General Medicine... |
| Timings | : | Mon - Sat : 10:00 AM... |
DR. L. KIRAN KUMAR REDDY
MBBS, MD, DM (Cardio...
| | | |
| --- | --- | --- |
| Experience | : | 5+ Yeras Experience |
| Speciality | : | General Medicine... |
| Timings | : | Mon - Sat : 10:00 AM... |

Book Appointment