ENT – Treatment, Surgery and Procedure
Spectra Institute of ENT at Apollo Spectra Hospitals provides comprehensive treatments for all conditions of the ear, nose, throat & head and neck regions. Our consultants are highly trained in their specialty to deliver the most advanced consultation and surgical care. At Spectra Institute of ENT State-of-the-art equipment like Operating Microscope, Sinus Endoscopy Set, Shaves System for all Endo-nasal Procedures & Coblation System for Tonsil, Adenoids & Sleep Apnoea helps in excellent clinical outcomes & quick recovery. At Apollo Spectra we offer comprehensive treatments for Sinus, Tonsils, Ear-Nose-Throat Problems, Vocal Cord Surgery, Septal Procedures, Head & Neck Surgery, Endoscopic Sinus Surgery, Snoring & Sleep Apnoea, Thyroid Surgery, Cochlear Implants, Bone Anchored Hearing Aids (BAHA), Micro Ear Surgeries etc.
Specialists at Apollo Spectra also bring subspecialty expertise in the areas of the head and neck including cancers and in neurotology which involves management of dizziness, hearing loss and noise in the ears.
In fact, Apollo Spectra is one of the few hospitals in India to have a systematic approach towards diagnosis and management of sleep-related disorders. Apollo Spectra Hospitals in association with Eurosleep, the world leader in the treatment of sleep apnoea, is now the largest diagnostic screening and treatment facility for all sleep-related disorders.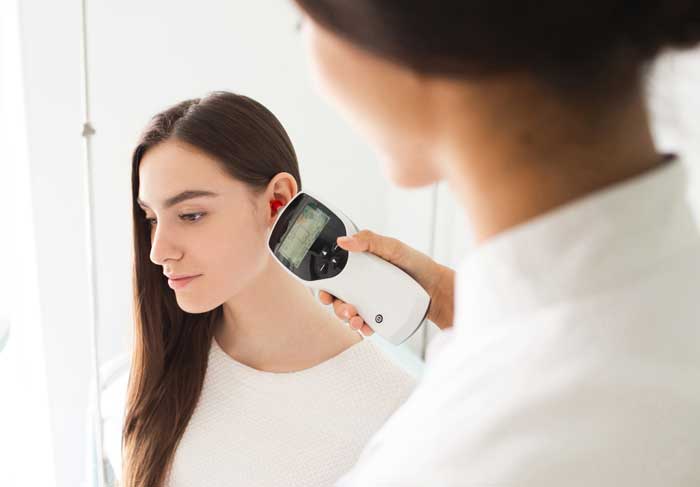 Advanced techniques
Apollo Spectra Hospitals have state of the art equipment for ENT Surgery including High Definition Cameras, Endoscopes, Coblators etc.
Coblation Technique involves passing radiofrequency energy through a conductive medium resulting in tissue dissociation. It results in less blood loss and tissue damage, which minimize the postoperative recovery period and quick healing.
Apollo Spectra Hospitals also offers balloon sinuplasty, a minimally invasive surgical procedure that uses a sinus balloon catheter to gently widen the walls of the sinus cavity, providing relief from sinusitis and restoring a patient's physical, functional and emotional quality of life.
Apollo Spectra also offers cochlear implant surgery for people who have experienced significant hearing loss, which offers the hope of regaining or restoring the ability to sense sound.
Key Procedures
Laryngeal papillomas, cancer
Adenoidectomy
Endoscopic sinus surgery
Head and neck surgery
Cochlear implant surgery
Coblation Tonsillectomy
Coblation Snoring Surgery
What are the Key Procedures of ENT?
Laryngeal papillomas, cancer, Adenoidectomy, Endoscopic sinus surgery, Head and neck surgery, Cochlear implant surgery, Coblation Tonsillectomy and Coblation Snoring Surgery

Book Appointment