Oncology is a branch of medical science which deals with the study, diagnosis, and treatment of different forms of cancer. A specialist in the field of oncology is called an oncologist.
What Causes Cancer?
Cancer is a widespread disease across the globe. Cancer is the abnormal and continuous growth some of cells of the body. Though widely prevalent, cancer is non-communicable, i.e., it does not spread from one person to another. The treatment of cancer is a complex process, and there are many side effects—proper and timely consultation with experts in the way to deal with cancer.
When Should You See An Oncologist?
Cancers affect different parts of the body, and the treatment often varies according to the type of cancer. Here are the main types of cancer -
Lung Cancer - This cancer begins in the lungs. Common indicators include constant coughing, coughing up blood, chest pain, and troubled breathing.
Breast Cancer - Cancer in the breast cells is very common in women above 40 years of age. In the beginning, lumps appear under the skin, which can be cancerous. This type of cancer usually develops in the milk-producing cells of the breasts.
Oral Cancer - The most common type of cancer in the country consists of the growth of cancerous tissue in the mouth cavity. The patients experience sores on their lips and mouth, swelling, and reddish patches on the gums and cheeks.
Colon Cancer - Found in the colon part of the large intestine, this cancer is more frequent in older patients. Symptoms include frequent diarrhea with bleeding, bowel problems, fatigue, and weight loss.
There are many other forms of cancer, such as pancreatic cancer, skin cancer, cervical cancer, etc. Cancer often presents itself with these indications:
Lumps, bumps, or thickening under the skin
Yellowing or darkening of the skin
Sudden weight loss or gain
Fluctuations in bowel movements
Persistent high levels of pain
If you are experiencing any of these symptoms, it is time to consult your primary care doctor. Seek guidance from an oncologist if you or your doctor suspects cancer.
Request an appointment at
BIG Apollo Spectra Hospitals, Patna
Call: 18605002244
What Does An Oncologist Do?
The treatment depends upon the stage of cancer. At early stages, chemotherapies may be effective. However, if cancer spreads, then surgical procedures are the only option.
There are different types of oncologists dealing with various types of cancers. They are -
Medical Oncologists - They treat cancer using chemotherapy and immunotherapy. Chemotherapy is the use of chemicals that kill cancerous cells, whereas immunotherapy is a biological treatment that uses the body's existing defense system to fight cancer.
Radiation Oncologists- Oncologists dealing with patients through radiation therapies are the radiation oncologists. Intense beams of radiation are used to kill rapidly growing cancer cells.
Surgical Oncologists- Surgeons who operate on the patient to remove tumors from the body, sometimes along with the surrounding tissues, are surgical oncologists.
Gynecologist Oncologists- The surgeons who are responsible for dealing with cancer in the female reproductive organs are the gynecologist oncologists. They treat cancers of the ovaries, cervical, and other female reproductive organs.
Neuro-oncologists- Neuro-oncologists treat cancers that affect the neurological parts of the body, that is, the brain and spinal cord. They often conduct surgeries as a form of treatment.
Conclusion
Oncology is a field of medicine that studies and diagnoses different types of cancers. The specialists in this field are oncologists. In case of any symptoms or concerns, do not hesitate to consult your physician or oncologist. An oncologist can guide you on the best plan in your case.
Request an appointment at
BIG Apollo Spectra Hospitals, Agam Kuan, Patna
Call 1860 500 2244
When should I see an oncologist?
In case of any irregular lumps or cysts in your body which are new to you, you must consult specialized oncologists. They will determine whether these lumps are cancerous or not.
Do oncologists treat all types of cancers?
There are particular oncologists for specific types of cancer treatments. They differ as per the patient's need and condition. Consult your primary care doctor for more guidance on the specialist you require.
The exact cause of this abnormal behavior of cells is still unknown. However, it can be due to environmental mutations or genetic effects. Smoking, chewing tobacco, obesity, and overconsumption of alcohol are the leading risk factors for specific cancer types.
Our Doctors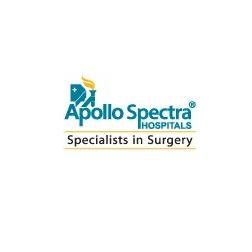 DR. RAHUL KUMAR CHAUDHARY
MBBS, MS, DNB (Surgi...
| | | |
| --- | --- | --- |
| Experience | : | 19 Yeras Experience |
| Speciality | : | Oncology... |
| Timings | : | Mon & Wed : 12:00 P... |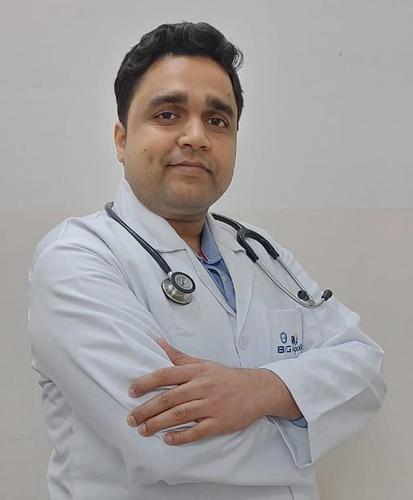 DR AVINASH UPADHYA
MD (MEDICINE, JIPMER...
| | | |
| --- | --- | --- |
| Experience | : | 1 Yeras Experience |
| Speciality | : | Oncology... |
| Timings | : | Mon - Fri : 10:15 AM... |

Book Appointment