A pediatrician can effectively deal with several health problems of children. However, sometimes there may be a need for specialized treatment for newborns. This is where a neonatologist comes in. Neonatology is a medical specialty that deals with the problems of newborns that are of a high-risk nature. To get access to a Neonatologist, you must search 'Neonatologists near me.'
About Neonatology
Neonatology is a branch of medical science focused on newborn children who suffer from critical conditions. They often deal with newborns whose organs are still underdeveloped. Therefore, neonatologists have to deal with challenges that require utmost care and a very high level of skill and medical expertise. They are adept in dealing with high-risk pregnancy births and treating newborns with various congenital disorders.
Who Requires Neonatal Treatment?
Neonatologists are skilled at evaluating and treating newborns' serious medical problems. Neonatologists use equipment specifically designed for newborns. Take your baby to a neonatologist for the following reasons:
If your child's birth has taken place in a premature manner
In case the newborn becomes seriously ill or sick post-birth
If your baby suffers from low birth weight
If your baby suffers from pulmonary hypoplasia, improper development of lungs
If your baby is a victim of birth asphyxia, harm to the baby's brain due to long-lasting oxygen deprivation
Formation of congenital malformations; in other words, a birth defect in the newborn
If your baby develops sepsis post-birth, which is a life-threatening condition
Request an appointment at RJN Apollo Spectra Hospitals, Gwalior
Call: 18605002244
When is a Neonatologist required?
Neonatal examination is conducted for newborns that have had a high-risk birth. Complications that require the help of Neonatologists are as follows:
Underdeveloped or abnormal respiratory or digestive system
Premature labor
Perinatal asphyxia, or lack of oxygen to the infant during birth
In any of the above conditions, neonatologists coordinate with other healthcare professionals and provide their assistance for comprehensive medical care for the newborn. You should search 'Pediatrics Hospitals in Gwalior' to seek proper medical consultation.
What are the Benefits of Consulting a Neonatologist?
In order to seek the benefits of Neonatology, search for 'Pediatrics Hospital near me.' The various benefits of Neonatology are as follows:
Diagnosis of conditions like congenital disabilities, infections, and breathing problems in newborns and their treatment
Careful coordination and medical management of newborns whose birth takes prematurely
Providing proper nutrition to newborns that are critically sick
Assisting cesarean or high-risk deliveries, which have high chances of complications involving the health of the mother and her child
Providing medical intervention in the delivery room in case some complications may compromise the infant's health
Stabilizing and effectively treating newborns that suffer from dangerous medical conditions
What are the Risks Involved in Neonatal Treatment?
Any neonatology procedure is not 100% safe. In order to reduce such risks, you must find a reliable Neonatologist by searching 'Pediatrics Hospital near me.' Below are the various risks associated with neonatal treatment:
Birth injuries
Urinary tract infection
Disorders in regions like lungs, heart, stomach, liver, etc.
Failure to thrive
Can neonatologists perform surgeries?
A neonatologist is a medical expert who has the skill and knowledge to deal with high-risk situations for newborns. These doctors are responsible for monitoring newborns whose birth occurs prematurely or those who suffer from congenital disabilities. Both these conditions may require surgical interventions. As such, neonatologists can perform surgeries. You can reach out to a neonatologist by searching 'Pediatrics Hospital near me.
What are the common conditions that a neonatologist is skilled in treating?
In order to seek the services of a neonatologist, you should search 'Pediatrics Hospital near me.' Below are the common conditions that a neonatologist is skilled to treat: Premature babies Newborn baby injuries Newborn baby illness Congenital disabilities
Can we say that a Neonatologist is a type of pediatrician?
A pediatrician is a medical doctor whose area of concern is children's medical care. Neonatologists are pediatricians who coordinate with other healthcare professionals to enhance babies' medical care. Since Neonatologists are pediatricians, all you have to do is search 'Pediatrics Hospital near me.
Our Doctors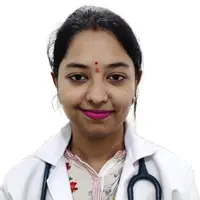 DR. MALAVIKA B G
MBBS, DNB...
| | | |
| --- | --- | --- |
| Experience | : | 5 Yeras Experience |
| Speciality | : | Paediatrics and Neon... |
| Timings | : | Mon - Sat : 10:00 A... |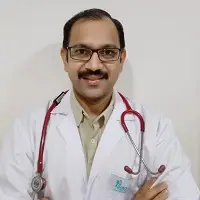 DR. VIJAY GUPTA
MBBS, MD, DM...
| | | |
| --- | --- | --- |
| Experience | : | 13 Yeras Experience |
| Speciality | : | Paediatrics and Neon... |
| Timings | : | Mon - Sat : 5:00 PM ... |

Book Appointment