Hemato-oncology is a medical specialty that focuses on treating various blood cancers. The specialists in this field are known as hematologist oncologists. They are skilled in dealing with blood cancers, bone marrow, lymphatic system, and the blood system. You can get the services of these hematologist oncologists by searching on google.
About Hemato-Oncology
Hemato-oncology is a specialty that comprises two main parts – Hematology and Oncology.
Hematology is the study of blood, while Oncology is the study of cancer. Therefore, a Hematologist diagnoses and treats blood diseases, and an Oncologist diagnoses and treats cancer.
Hematologist-Oncologists are the specialists who have training in the prevention, diagnosis, and treatment of blood disorders, especially blood cancer.
Various diagnostic tools such as imaging and laboratory tests are available to Hemato- Oncologists to diagnose, prevent, and treat blood cancers.
Make sure to search 'Oncology near me' in order to find a good Hematologist-Oncologist who will treat you.
Who Qualifies for Hemato-Oncology Treatment?
You should visit a Hemato-Oncologist if you have blood cancer symptoms and your primary care doctor recommends you to a Hemato-Oncologist in order to make sure and clarify matters further. In order to seek a hematologist oncologist,
Request an appointment at RJN Apollo Spectra Hospitals, Gwalior
Call: 18605002244
Why is Hemato-Oncology Conducted?
Hemato-Oncology specializes in detection of various types of blood cancers. To get a Hemato-Oncology treatment, you must search 'Oncology near me.' The different blood cancers that Hemato-Oncology may treat are:
Leukemia
Lymphoma
Multiple myeloma
Benefits of Hemato-Oncology
In order to seek the benefits of Hemato-Oncology, you must search for 'Oncology doctors near me.' The various benefits of visiting Hemato-Oncology specialists are as follows:
Blood transfusions
Biopsy and aspiration of bone marrow
Transplantation of stem cell
Transplantation of bone marrow
Immunotherapy
Chemotherapy
Blood irradiation
Side Effects of Hemato-Oncology
Similar to other treatments, Hemato-Oncology is also not 100% safe. In order to reduce such risks, you must find a reliable Hematologist Oncologist by searching 'Oncology doctors near me.'
The various side effects associated with Hemato-Oncology include:
Anemia
Nausea and vomiting
Depression
Fatigue
Hair loss
Infection/Fever
Low blood counts
Thrombocytopenia
Mouth sores
Neutropenia
Pain
Conclusion
The term "Hemato-Oncologist" is a combination of two words – Hematologist and Oncology. The first is a Hematologist – who is a professional in dealing with the diagnosis and treatment of blood diseases. The other word is Oncologist, which stands for the professional who is skilled in cancer diagnosis and treatment. A Hemato-Oncologist has specialization in both concepts.
What can you expect on your visit to a hematologist oncologist?
On your visit to a hematologist oncologist, your medical history will be reviewed. They will also inquire about your allergies and family history, and check your vision, blood pressure, and heart rate. Make sure to search 'Oncology doctors near me' in order to find a reliable Hemato-Oncologist.
What are the necessary tests in a Hemato-Oncology treatment?
In order to take Hemato-Oncology tests, search 'Oncology doctors near me.' Below are the following tests in the Hemato-Oncology treatment: Blood tests Bone marrow tests Biopsies Imaging tests
What are the various treatment options in Hemato-Oncology?
In order to get Hemato-Oncology treatment options, search 'Oncology doctors near me.' Below are the various treatment options available in Hemato-Oncology: Chemotherapy - Here, the use of drugs takes place to eliminate the cancerous cells. Bone marrow transplant - This involves replacing the damaged blood cells. Radiation therapy - Here, the use of radiation energy takes place to kill cancer cells. Blood transfusion - This involves getting blood from another person as part of treatment. Immunotherapy - This is a collection of several treatments that kills cancer by harnessing the immune system of the body.
Our Doctors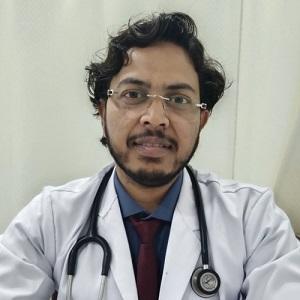 DR. ASHOK KUMAR RAJOREYA
MBBS, MD...
| | | |
| --- | --- | --- |
| Experience | : | 6 Yeras Experience |
| Speciality | : | Hematology... |
| Timings | : | Mon - Sat : 10:00 A... |

Book Appointment