Breast Augmentation Surgery in C-scheme, Jaipur
Breast Augmentation Surgery is commonly known as "Boob job", which is a cosmetic surgical process to increase the size of the breasts. For this surgery, implants are inserted under the chest muscle or breast tissue. Many women feel conscious about their body appearance and to boost their confidence, they choose breast enhancement procedures. But before undergoing the surgery, it would be best to be prepared for what's coming your way.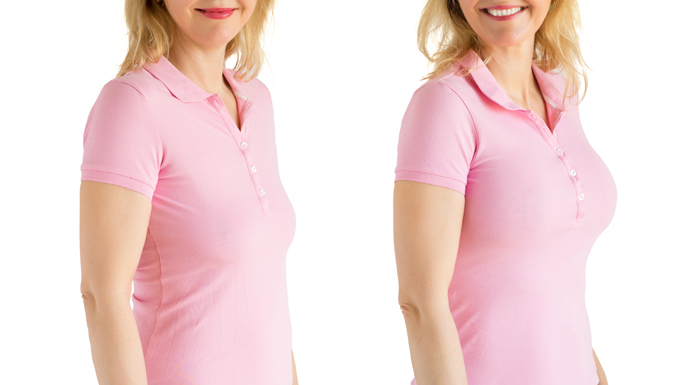 Why Do Women Need Breast Augmentation Surgery?
Below are the possible reasons for undergoing Breast Augmentation Surgery:
Want to have fuller and lifted breasts
Want to boost the sex life
Overcome the unusual swelling of the breasts after childbirth
Want to look younger than their age
Get both the breasts of one size
Women who have suffered from breast cancer and have a mastectomy
Use of Different Implants in Breast Augmentation Surgery
Classification of breast implants can be done under two categories:
Based on their composition
Saline Implants
These implants are filled with sterile salt water which provides a uniform shape, firmness, and feel to the breasts. If at any point there is a leakage, then it will be absorbed by the body and excrete naturally.
Structured Saline Implants
These implants are an advanced version of Saline implants with a well-defined internal structure. Structured saline implants are blended with the breasts more naturally.
Silicone Implants
Silicone implants are a popular choice as they not only have silicone outer shapes but are also filled with silicone gel. Silicone implants give a more natural look than saline implants.
Cohesive Gel Silicone Implants
Cohesive Gel Silicone Implants are the best implants one can get as it guarantees leakage-proof. These implants have a thicker consistency of silicone gel and a well-defined internal structure which gives a rounder and natural look.
Based on their shapes
Round Shaped Implants
As the name suggests, these implants have a round shape and give a fuller look with a considerable increase in size. These implants are preferred by women who have narrow breasts.
Tear Shaped Implants
Tear-dropped-shaped implants are commonly known as Gummy Bear implants which give more volume at the bottom and are taper towards the top.
What Happens During Breast Augmentation Surgery
Now during the process, there will be incisions made in the areolar curve (below the nipples), the inframammary fold (the area below the fold of the breasts), and the axillary area or the armpits.
Once it has been cut open, the surgeon at the Apollo Spectra, Jaipur will place the implants behind the breast tissue and close it with surgical tapes, with sutures and skin adhesive.
Possible Risks Involved in Breast Augmentation Surgery
Breast Augmentation Surgery is just like any other surgery which has its possible risks involved. Below are some of the points to keep in mind before taking a step towards it:
Undesired results
Extreme Bleeding
Blood clots which may lead to Hematoma
Side Effects of Anesthesia
Infection
Capsular Contracture
Anaplastic Large Cell Lymphoma
Seroma
Leakage or rupture of Implants
Extreme Pain
Conclusion
It is observed that women after this surgery, are more confident about their looks and gain self-confidence. However, some might face difficulties after the surgery and regret their decision. Therefore, it is important to keep your expectation realistic before undergoing this surgery.
Before taking any decision, it would be best if you do your research properly and find an experienced surgeon like the specialists at Apollo Spectra, Jaipur. More importantly, think if you do require a boob job or not. It is advised to check with an Expert first before coming to any conclusion.
Request an appointment at Apollo Spectra Hospitals, Jaipur
Call 1860 500 2244 to book an appointment.
What is the difference between Breast Augmentation Surgery and Breast Implants?
Breast Augmentation Surgery uses implants to achieve the desired contours. The basic difference is that breast augmentation is a process whereas breast implants are the mechanism used for enhancing breast size.
How long is the Breast Augmentation Surgery?
Breast Augmentation Surgery requires usually 2-3 hours to complete procedure.
How much will the surgery cost in India?
Breast Augmentation Surgery costs around INR 80,000 - INR 1,20,000 depending on the techniques and implants used in the process.

Book Appointment