Face Lift Treatment & Diagnostics in C Scheme, Jaipur
Face Lift
As we grow older, the natural elasticity of the skin starts diminishing, causing sagging skin and wrinkles. To combat this problem, several people opt for facelift or rhytidectomy. It is a surgical procedure where the signs of aging can be erased by removing the excess, sagging skin and smoothing out the wrinkles. An eye lift or brow lift is not included in the facelift procedure. But, if needed, they can be done at the same time. A facelift focuses on the bottom two-thirds of the face.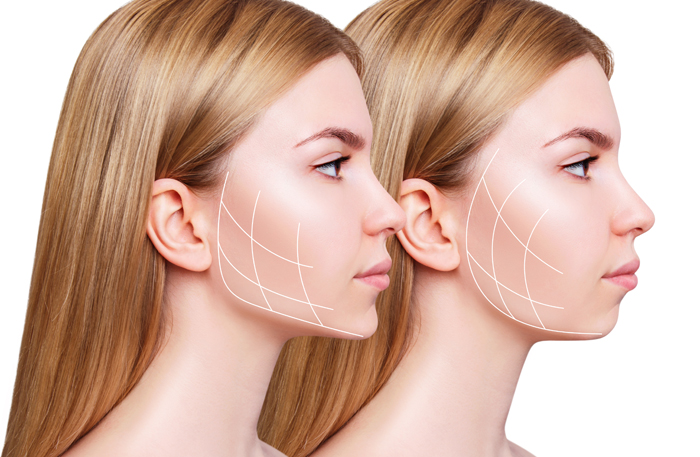 Who Can Get a Facelift?
An ideal candidate for facelift must be;
Someone who is healthy with no medical conditions that can hamper the healing that takes place after the surgery
Someone who doesn't smoke or misuse other substances
Even if you are an ideal candidate for the procedure, it is important to have realistic expectations from this surgery. Although a facelift will provide noticeable results, it cannot actually take away the years.
Are There Any Risks Associated with Facelift?
Since facelift is a surgical procedure, there are risks associated with it. Some of them are;
Risks of anesthesia
Excessive bleeding
Contracting an infection
Cardiac events
Blood clots
Too much pain
Scarring
Hair loss at the surgical sites
Persistent Swelling
Wounds that don't heal properly
To make an informed decision, it is important that you speak with a specialist at Apollo Spectra, Jaipur in detail.
Request an appointment at Apollo Spectra Hospitals, Jaipur
Call 1860 500 2244 to book an appointment.
How to Prepare for a Facelift?
When it comes to preparing for a facelift, it is like any other surgery. Before your surgery, the specialist at Apollo Spectra, Jaipur will do the presurgical evaluation and conduct complete blood work. It is also important to tell your doctor about any medical condition you might be suffering from and all the medications you are taking.
Before the procedure, your doctor will ask you to;
Stop smoking, if you do
Stop using aspirin or any other anti-inflammatory painkillers
Stop taking any herbal supplements you might be taking
A few products might be prescribed for the face, which you must use as instructed
During the facelift surgery, you will be given general anesthesia. Therefore, you will need someone to drive you from the hospital and stay with you for at least a couple of days post-surgery.
What is the Procedure for Facelift?
The procedure of facelifts differs from person to person because it depends on the result you want. Generally, a cut is made near the temple which travels down the ears in the front and then again behind the scalp. Then the fat and the extra skin are either removed or distributed around the face. If the procedure is a mini facelift, shorter incisions are made.
What to Expect After Facelift?
A facelift is like any other surgery. Therefore, after the surgery, you will be prescribed painkillers to combat any pain. Feeling some swelling and bruising is common. Your doctor will give you thorough instructions on what to do once the dressing is removed and tell you about the follow-up appointments.
Once the swelling and the bruising get cleared, you will be able to see the difference in the way you look. It will take you a few months to see the full results. You will be able to resume all your normal activities two weeks after the surgery.
Wrapping up, it is important to understand that with the face lift procedure, the desired results are not always a guarantee and a slight risk factor is involved. You must talk to your doctor and have realistic expectations.
Should I opt for a facelift?
Facelift is a cosmetic surgery performed to diminish the signs of aging. Whether or not you should opt for it depends on your preferences. However, if you are concerned about the surgical procedure, you can always contact your doctor and talk to them about the same.
Will I get the desired results after the surgery?
It depends on the skill of your plastic surgeon.
When will the results be visible?
It generally takes approximately 3 months for the patient to heal completely post which the results will be visible.

Book Appointment