Hand Plastic Surgery in C-scheme, Jaipur
Hands are used in your everyday tasks. If your hands are not functioning properly, your everyday life will take a toll. Some injuries or deformities in the hand can make your life painful. In such cases, hand reconstruction surgery is the perfect solution.
What are Hand Reconstruction Surgeries?
Hand reconstruction surgeries are performed to restore the functioning and appearance of your hands. If your joints are painful, hand reconstruction surgeries can get rid of the pain-causing factor from your hands.
Patients with injuries, deformities, rheumatoid arthritis, carpal tunnel syndrome, etc. can turn to hand reconstruction surgeries. Deep wounds or accidents can also be treated through these procedures.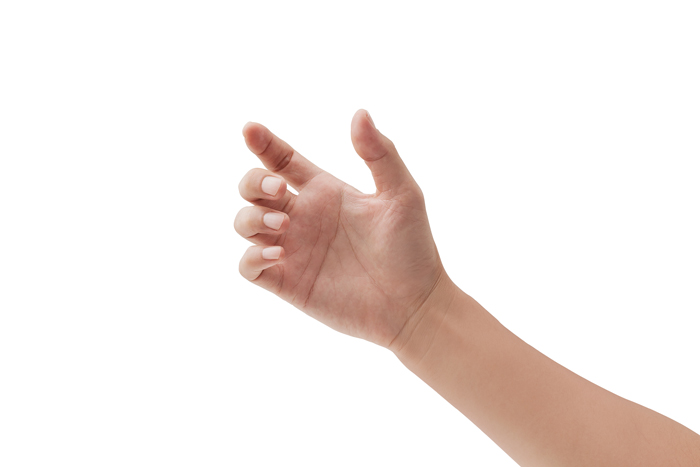 What are the types of Hand Reconstruction Surgeries?
There are multiple regions and constituents in your hand that might need surgery as per your injuries and deformities. Here are the most prevalent hand reconstruction surgeries performed by experts to repair your hand-
Trigger Finger Surgery
The development of nodules in the flexor tendon hinders the straightening of fingers keeping them bent. Trigger Finger Surgery is performed to make the tendon sheath wider through incisions in the area of the palm.
Carpal Tunnel Surgery
The condition Carpal tunnel syndrome is responsible for the blockage of blood flow through the nerve to the fingertips. It is caused by the swelling of the median tunnel in the wrist that narrows the nerve by exerting pressure. This surgery is used as the ultimate treatment to relieve the pain and restore the blood flow in your hand.
Joint Replacement Surgery
Joint disorders like arthritis, if severe, can damage the joints in your hand. Artificial joints made of silicon, metal, or a patient's tendon can be used to replace the joints.
Nerve Repair Surgery
Several cases of nerve damage require surgery to repair the damaged nerve. Major techniques include manually reattaching a damaged nerve or using a graft to repair the nerve.
Why should you go for Hand Reconstruction Surgery?
If you have a deformity in your hand because of an injury or a disease, you should go for hand reconstruction surgery. Here are some reasons why you might need a hand reconstruction surgery:
Injuries
Rheumatic diseases
Degenerative changes
Congenital or birth defects
Infections
You should contact a surgeon at Apollo Spectra, Jaipur to plan your reconstruction surgery.
Request an appointment at Apollo Spectra Hospitals, Jaipur
Call 1860 500 2244 to book an appointment.
How to Prepare for Hand Reconstruction Surgery?
Like any other surgery, Hand reconstruction surgery is performed under anesthesia. Therefore, your surgeon requires lab reports to ensure that you are not allergic to the medications or anesthesia.
Your doctor will remove some of the medications or food items from your daily diet. Smoking is another thing that you should avoid while preparing for surgery.
You are not supposed to eat anything for about 10 hours before the surgery.
How is Hand Reconstruction Surgery Performed?
Once you are aware of all the complications or risks associated with the surgery, your anesthesiologist will inject anesthesia.
Depending on your requirement and condition, the doctor will perform one of the following major surgical techniques:
Microsurgery: In this procedure, a surgical microscope is used to repair and connect the tendons.
Minimally invasive surgery: An endoscope is used for the surgical procedure.
Grafting: In this, skin, bone, nerves, or tissue from your body are used for the surgical procedure.
Z-plasty: It enhances the appearance and functioning of the hand.
After the surgery, you will be monitored for a while to detect any aftereffects.
Potential Risks of a Hand Reconstruction Surgery
There are always some mild or serious risks associated with surgical procedures. The possibility of these risks might vary depending on the scope and technique of the surgery. In case of a hand surgery, here are some potential risks you should lookout for:
development of blood clots
numbing and loss of movement
issues with healing
other infection
The chances of facing these risk factors can be reduced exponentially by choosing a professional surgeon like the specialists at Apollo Spectra, Jaipur.
Conclusion
Hand reconstruction surgeries came as a blessing for the people who have to be dependent on people for their mundane tasks. It gives them the liberty to live their life to the fullest.
Are there any serious complications with hand reconstruction surgeries?
Hand reconstruction surgeries have some risk factors. Luckily, these factors are rarely faced. Even if they occur, they can be treated easily.
How long is the recovery period for Hand reconstruction surgery?
The wounds are healed pretty quickly but you need to go through a rehabilitation period. Regular exercises will help you gain strength and flexibility in your hand.
Can Hand reconstruction surgery heal arthritis?
Hand reconstruction surgery can be used to treat arthritis. All the tendons are reconnected. If it weren't for aging, your reconstructed hand could last for about 20 years.

Book Appointment