Hip Replacement surgery in C-scheme, Jaipur
Hip replacement surgery is performed to remove a painful hip joint. Once the joint is removed, an artificial joint is placed. The artificial joint is usually made of metal or plastic components. A hip replacement surgery is only suggested when all other methods fail. Once you undergo a hip replacement surgery, you enjoy relief from pain and it makes walking easier.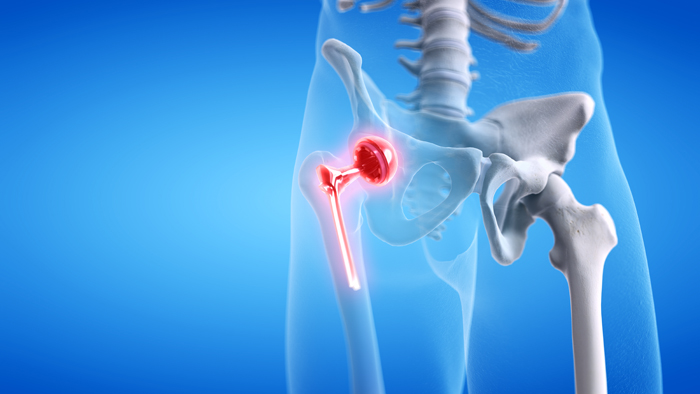 Why is Hip Replacement Performed?
There are some conditions that can damage the hip joint severely. These conditions include;
Osteoarthritis: Also known as wear-and-tear, osteoarthritis is a condition that causes damage to the slick cartilage. These cover the end of the bones and is responsible for aiding joint movement.
Rheumatoid arthritis: It is caused by a faulty immune system and produces inflammation that can damage the cartilage.
Osteonecrosis: This is a condition where blood isn't supplied to the ball portion of the hip joint.
If you have pain even after taking medication
If your pain worsens with walking
If the pain interferes with your sleep
If the pain becomes difficult that you are unable to even get dressed
You are unable to go up and down the stairs
If you are unable to get up once seated
What are the Risks of Hip Replacement?
It can cause blood clots
Infections
Fracture
Dislocation in the ball of the joints
Nerve damage
The new implants may become loose
These complications are very rare and can be avoided if you visit the right doctor. If you have any more questions, make sure you talk to your doctor at Apollo Spectra, Jaipur.
When Will You Need a Second Hip Replacement?
When you have a prosthetic hip, it generally wears out after some time. This especially occurs when you get a hip replacement when you are young. That is when you will need a second hip replacement surgery at Apollo Spectra, Jaipur.
When to See a Doctor at Apollo Spectra, Jaipur?
If you have been experiencing any symptoms after the surgery, make sure you visit your doctor immediately.
Request an appointment at Apollo Spectra Hospitals, Jaipur
Call 1860 500 2244 to book an appointment.
How to Prepare for the Surgery?
Before your surgery, you will have to meet with your doctor for an exam where he will ask you about your medical history and all the medications you are currently taking. Your doctor will also examine your hip and look at the range of motion. Other tests may also be performed, such as MRI, X-rays, and blood tests.
What Happens During The Procedure?
The hip replacement surgery takes a few hours. During the surgery, an incision is performed over the front and side of the hip through the tissues. The surgeon then removes the damaged bone and cartilage and the healthy bone will remove untouched. The implant is then placed. The techniques for hip replacement is evolving continuously, therefore, it becomes important to talk to your doctor about the complete procedure.
What Happens After The Procedure?
After the surgery, you will be sent to the recovery area for a few hours after the anaesthesia wears off. During your time in the recovery room, your blood pressure, pulse, alertness, pain and more will be checked. You may also be asked to breathe deeply, cough and blow to help remove any fluids from the lungs.
Hip replacement surgery is only suggested after trying all the other treatments. If you have any questions related to the surgery, don't hesitate to talk to your doctor.
Will I need physiotherapy after hip replacement therapy?
Once you are done with the surgery, your doctor may suggest you see a physiotherapist to help you with regular exercises to expedite your recovery.
.How to plan for your recovery?
You will need someone to help you out with the recovery. You can ask a family or friend to help you out. Make sure you don't bend or reach down. If needed opt for a raised toilet seat.
How long does the recovery take?
After the surgery, it takes about 6-12 weeks to completely recover. Talk to your doctor for more information.

Book Appointment