Knee Replacement Treatment & Diagnostics in C Scheme, Jaipur
Knee Replacement
Also known as knee arthroplasty, Knee Replacement can help relieve pain and restore movement in the knee. During this procedure, the damaged bone and cartilage from the thighbone, shinbone, and kneecap and is replaced with artificially made joints. They are usually made of metal alloys, high-grade plastics, and polymers. Whether or not replacement is required, your doctor will be able to help you out. Knee replacement is conducted to help improve the quality of life.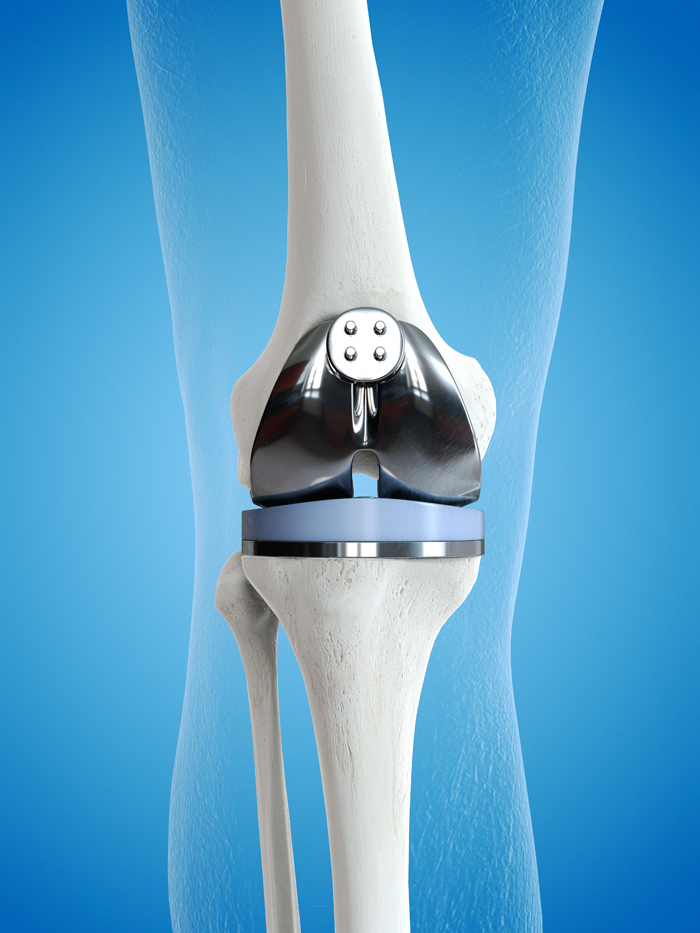 Why is Knee Replacement Done?
The most common reason for knee replacement surgery is to provide pain relief that's generally caused by osteoarthritis. You need knee replacement surgery if you have trouble walking, climbing, stairs, so much so that it becomes difficult getting in and out of the chairs.
What are the Risks of Knee Replacement Surgery?
Just like any other surgery, knee replacement can also pose a few risks that include;
Infection
Blood clots in the veins of the legs or lungs
Heart attack
Stroke
Nerve damage
When to See a Doctor?
You must visit a doctor at Apollo Spectra, Jaipur immediately if;
You have a fever over 100 F
Chills that leads to shaking
Drainage from the surgical site
If you notice swelling or pain in the knee
?If you notice redness or tenderness
Request an appointment at Apollo Spectra Hospitals, Jaipur
Call 1860 500 2244 to book an appointment.
How to Prepare for the Surgery?
Before your surgery at Apollo Spectra, Jaipur, your doctor or anesthesiologist will give you a list of instructions before the surgery that will include what you can eat or drink before your surgery. This will also include any medications you may take or avoid. Therefore, it is very important to tell your doctor all the medications you are currently taking. If something is important or you are allergic to something, even then it is important to let your doctor know.
How to Prepare for Recovery?
For several weeks after the procedure, you will have to use support such as crutches or a walker to help you with your movement. You will have to make the arrangement for them before your surgery. You will also need a ride from the hospital and someone to take care of after the surgery. To make sure you heal properly, make sure your home is safer and easier to navigate.
Make sure you don't climb any stairs and live on the ground floor until you heal
Install safety bars, especially in the showers
Get a stable chair and have cushions
Remove loose rugs around your house to avoid any slips
What to Expect After the Procedure?
After your surgery, you will be taken to the recovery room for at least two hours. Then you will be moved to the hospital room and you may have to stay there for two to three days. While you are in the hospital, you will have to move your foot and ankle to increase blood flow and prevent any clots or swelling. Your doctor will also recommend a physiotherapist, who will help you with exercises and increase your activity to make movement easier.
What to Expect From The Surgery?
After the knee replacement surgery, you will enjoy pain relief and improved mobility. Complete recovery will take up to 3 weeks after which you will be able to resume your normal activities. However, you must not indulge in high-intensity activities like jogging, running, and more.
If your doctor suggests knee replacement surgery, ask him about all the pros and cons to help you make an informed decision. The surgery is usually safe and doesn't involve too many risks.
Can I prevent the surgery?
Your doctor will recommend surgery only after trying other treatment methods. However, you can try maintaining an ideal weight, physical therapy, and medications.
How long will the artificial knee last?
It can last up to 25 years if you take care of it properly.
How long will it take to fully recover?
It will take almost 4 weeks to 6 weeks.

Book Appointment