Lab Services Treatment & Diagnostics in C Scheme, Jaipur
Lab Services
Lab services are availed by patients under the doctor's recommendation to help diagnose the reason for particular symptoms. Some of the most common lab services are;
Urine Test
Lipid Profile
Thyroid Profile
Complete Blood Count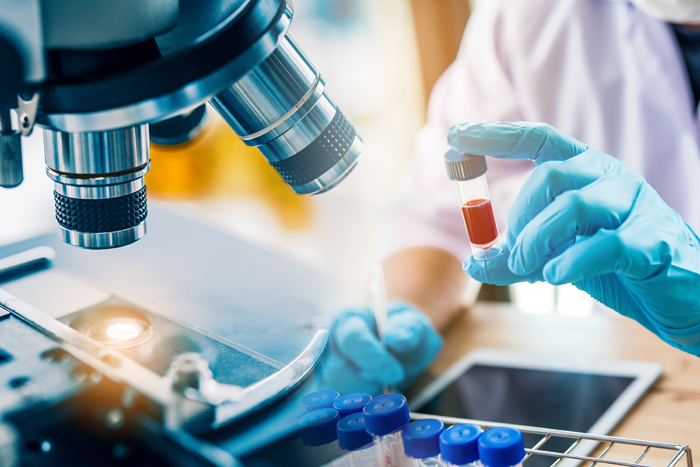 Urine Test
If your doctor has requested urinalysis, it can be because of the symptoms you are experiencing related to your urinary tract. In this, a urine sample is taken, which is tested under the microscope for metabolic, kidney disorders, and urinary tract infections. The test will also show;
the pH or the acidity of your urine
the concentration of your urine
the number of red and white blood cells present in your urine
Bacteria presence
Crystals presence
the measure of sugar and protein in your urine
The tests results will help identify any abnormality. If your test results are outside the normal range, speak to your doctor at Apollo Spectra, Jaipur for the right treatment.
Lipid Profile
If your doctor has asked you to undergo a lipid profile, it can be because he suspects a risk of heart disease. When you undergo a lipid profile test, you will be tested for;
Triglycerides
Cholesterol
HDL Cholesterol or Good Cholesterol
LDL Cholesterol or Bad Cholesterol
The range of each profile will help your doctor determine the reasons for your symptoms. During this test, blood will be drawn. For this test, you must not eat or drink anything else other than water for 12 hours. If you have more questions about the test, make sure you ask your doctor or the lab technician to ensure there's no confusion.
Thyroid Profile
The thyroid gland is located in front of the neck. It helps produce a hormone that helps in regulating the body's metabolism. When you undergo a thyroid test, the thyroid hormone levels in your blood are measured.
Complete Blood Count
Complete blood count or CBC is conducted as a routine exam. It can also help check any blood loss, diagnose any infections, and check how you respond to drug treatments. During this test, your blood will be taken and the results will show the number of red, white blood cells and platelets. If the results are over or under the normal range, it is imperative that you talk to your doctor.
Cultures
Cultures are tests that help diagnose infections, like urine culture and blood culture. With the help of cultures, infections such as urinary tract infections, pneumonia can be detected. For this test, you don't have to fast as a urine sample will be taken for testing.
Liver Panel
The liver panel is a combination of tests that help diagnose ailments related to the liver. It can let your doctor know how the liver is functioning and can show if there is a presence of a tumour.
When to See a Doctor at Apollo Spectra, Jaipur?
If you notice any side effects after the test, you must see a doctor immediately. The tests are conducted to help treat any symptoms you may be suffering from.
How Long Does It Take For The Results?
It usually takes 8-12 hours for blood tests reports. However, for other tests, such as cultures, the report could take 2-3 days. But if it is an emergency, the doctors at Apollo Spectra, Jaipur may talk to the lab to expedite the process.
Why Some Tests Require Fasting?
The things you eat or drink before your tests can cause your blood related levels to spike and interfere with the test. Therefore, before any test, always ask the lab technician or your doctor if you must fast or there are any other rules that must be followed.
Request an appointment at Apollo Spectra Hospitals, Jaipur
Call 1860-500-2244 to book an appointment
Lab services are an important part of your treatment as they helps guide your doctor towards your ailment. If you have more questions, don't hesitate to speak to your doctor.
No, blood tests are no painful. They may sting slightly.
Can I take my medications before the test?
Usually, you can take your medicines before the test. However, for further clarification, talk to your doctor.

Book Appointment