Medical Admission Services in C Scheme, Jaipur
Equipping yourself with the right information regarding various ailments is important. But, having an understanding of the hospital admission process is crucial as well. There are quite a few processes involved at Apollo Spectra, Jaipur and knowing them beforehand, can help you.
Admission
Whether you are looking for routine admission or an emergency procedure in Jaipur, you must go through the customer care first. They will assign you a room depending on your case. Once the type of room is decided, you will have to fill in an inpatient consent form. If you have any questions regarding the consent form, you can talk to customer service and they will help you out. After you fill up the form, you will be asked to complete any other hospital admission formalities. At Apollo Spectra, Jaipur, the admissions are open 24/7.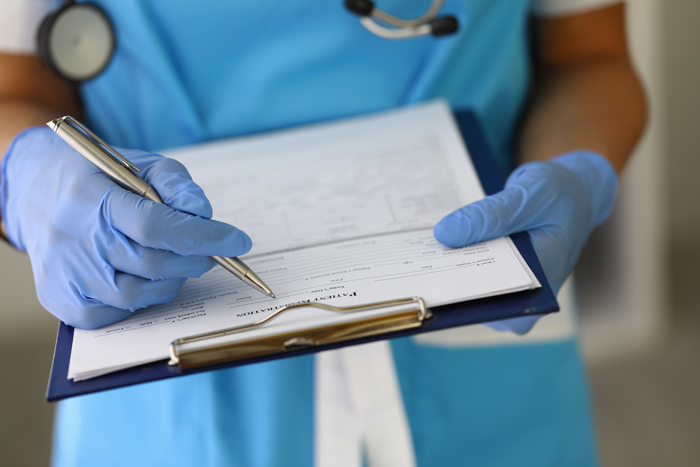 Request an appointment at Apollo Spectra Hospitals, Jaipur
Call 1860 500 2244 to book an appointment.
Pre-Surgical Evaluations
If the reason for the admission is surgery, you will have to undergo a pre-surgical evaluation. During the pre-operative check-up, an anaesthesia check-up and fitness evaluation are conducted. Your doctor will also assess your health and give you preoperative instructions that you will have to follow. Some of the instructions might be you fasting a couple of hours before the surgery or you refraining from smoking.
Once your doctor gives the go-ahead, your nurse will take over as per the instructions from the surgeon and the anesthesiologist. In some cases, a patient will be asked to come to the hospital a few hours before the surgery during which a few tests will be performed.
Things to Carry for the Hospital Stay
Usually, admission kits are available in the room, which will include basic toiletries for your stay. However, you need to carry other things that will keep you comfortable. Have your partner, family member, or friend to stay with you during the surgery as you may need someone to run your simple errands too.
Insurance and Deposits
If you have insurance, you can talk at the insurance desk for all the details. To be more prepared, you can call your insurance provider a few days before your surgery to enquire and collect all the information you need.
Hospitals usually have a deposit, which you have to pay before you get admitted. The initial deposit gets utilized in the final bill and the pending amount is returned to the patient. In some cases, like if you have to stay at the hospital for a few more days, the deposit will need a top-up. You can always talk to the customer service department at the Apollo Spectra, Jaipur to know more.
Personal Belongings
When you pack your belongings for the hospital, make sure you pack light and leave all your expensive valuables at home so you don't misplace them. During your stay, you will be asked to wear a hospital gown. So, you will not need a lot of cloth changes. Do not carry any cash either as the hospital will not be liable for any losses.
Finally, as per the hospital policy, usually, only one person is allowed with the patient to stay in the hospital. So, don't bring your whole family to stay with you and plan ahead. Apollo Spectra, Jaipur admission is a simple procedure. For international patients, we can also arrange a language interpreter with advance notice to make it easier for the patient.
Will the linen and clothing be changed every day?
Yes, clothing and linen will be changed daily. You will have to make use of the clothing provided by the hospital as that's the protocol you must follow. If you face any problems in between, you can always talk to the nurse in charge.
Should I buy the medicines that will be prescribed during the surgery?
Any medicines, surgical or consumables prescribed by the doctor will be provided by the hospital's in-house pharmacy. The bill will be attached to the final memo.
Will I have a TV in the room?
Yes, all our rooms have a TV. Contact us for more information.

Book Appointment