Screening and Physical exam Treatment & Diagnostics in C Scheme, Jaipur
Screening and Physical exam
When it comes to offering a thorough diagnosis, your doctor usually relies on screening and physical exams. A physical exam is a test conducted by your primary care provider to check your overall health or the cause of the symptoms you may be experiencing. Screening is a test that's conducted to confirm a suspicion or to diagnose the reason for any symptoms you may be experiencing. Unlike screening, a physical exam can also be a routine test to check your overall health.
A physical examination can be requested by you to check your overall health. During this time, you can ask them any important wellness questions that may be bothering you. The physical examination can vary according to health and age.
One of the reasons why doctors rely on screening tests is because they are mostly accurate and help detect any potential problems. However, screening tests must only be conducted if the patient shows any symptoms relating to a particular disease.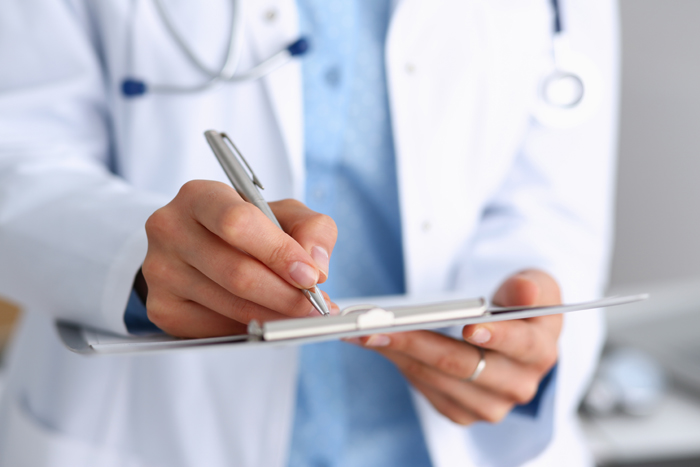 How to Prepare For a Physical Exam?
As you plan your physical examination, make sure you take an appointment with a doctor at Apollo Spectra, Jaipur. During your physical exam, your doctor may ask you the following question;
A list of all the medications that you are currently taking
Any symptoms of pain you may be experiencing
Your medical history and surgical history if any
If you have seen any other doctor recently and his diagnosis
If you have another implanted device like a pacemaker
During your physical examination, it is important that you answer all the questions truthfully. Also, wear comfortable and loose clothing and refrain from using makeup or nail polish as in some cases, your doctor will want to check the colour of your nails and skin.
How to Prepare For a Screening Test?
Make sure you follow all the instructions provided by your doctor
Some tests require fasting where you must not eat or drink anything but water for at least 12 hours. Check with your doctor for more details.
Always book an appointment to avoid any delays.
If you forget to follow any instructions, tell them to the lab technician as it can interfere with your results providing inaccurate results.
It is also important to tell your technician regarding any medicines you might be taking even if they are vitamin tablets.
Don't smoke or consume alcohol before your examination.
Some of the tests that may require special rules before your test include;
Blood glucose levels
Cholesterol test levels
Triglyceride tests
Calcination tests
When Should I See a Doctor at Apollo Spectra, Jaipur?
If you have been suffering from any pain or symptoms for more than a couple of days, it is important to see a doctor in Jaipur. If the tests lead to any side effects, which is usually very rare, even then you must contact your doctor.
Request an appointment at Apollo Spectra Hospitals, Jaipur
Call 1860-500-2244 to book an appointment
How is Physical Examination Performed?
Before your exam, your doctor or nurse will ask all the important questions. Then, your blood pressure levels or sugar levels will be checked. If you have any allergies or symptoms, it is important to talk to your doctor about them. Your doctor will start the physical examination by looking for any unusual marks or notable moles. Next, you may have to lie down on the table while your doctor feels your abdomen and other parts of the body for size, tenderness, and more. A physical examination can help check any individual organs that may have issues.
A periodic routine examination every six months can help improve your quality of life. If during the exam, your doctor finds anything unusual, screening tests may be recommended.
Should I opt for physical examinations even if I am healthy?
Are screening tests safe?
Yes, usually screening tests carry very minimal risks.
Will I need a follow-up exam after my physical?
Usually, it is not required if there is no cause.

Book Appointment