Tummy Tuck Surgery in C-scheme, Jaipur
A tummy tuck is a surgical procedure many people undergo to change the appearance of their abdomen. It is also known as Abdominoplasty.
During the procedure of tummy tuck, extra loose skin and tissues are removed surgically and the fascia around your abdomen is tightened with the help of sutures to change the shape and appearance of your abdomen.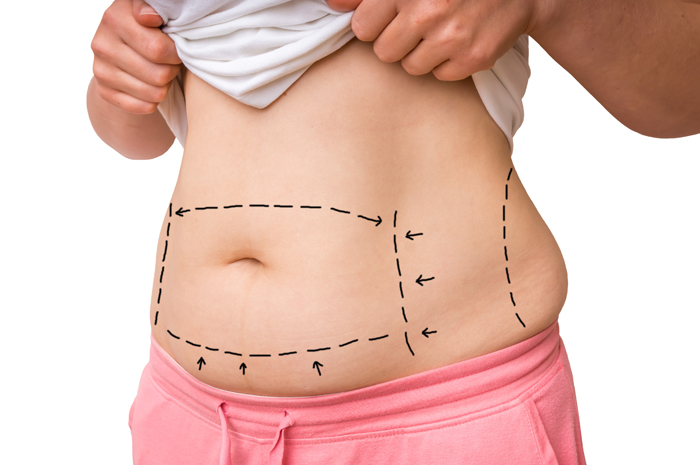 Why is the procedure of Tummy Tuck done?
There are several reasons why you might want to undergo tummy tuck surgery like the excess fat around the abdomen area that results in loose skin, poor elasticity of the skin, weakened connective tissues that hold the skin together and prevent it from drooping, etc. Here are some other reasons for a tummy tuck procedure: -
Sudden change in weight (gaining or losing excess fat abnormally) causes the skin to lose its elasticity. In such cases, a tummy tuck procedure might be a suitable option.
During pregnancy, the skin opens up. It might need some time to come back to its original shape. But in some cases, you might feel your skin has loosened so much it starts to appear droopy. You can go for a tummy tuck surgery to bring back the original shape of your abdomen.
Due to abdominal surgeries, your skin around the abdomen might lose its elasticity and become loose.
Aging is also a big reason why many people go for tummy tuck surgery. As you grow older, your skin loses its elasticity and your connective tissues lose their functions to hold the cells in a definite position leading to skin sagging.
Everyone has a different body type and different texture of skin. With age, your skin might start to sag. To change the appearance of your abdomen, you can go for a tummy tuck procedure.
If you have a weak lower abdominal wall, your skin can get lose and become saggy. To avoid the saggy appearance of your abdominal region and to boost your personality, you can go for a tummy tuck surgical procedure. Through this procedure, you can remove excess fat and loose skin around your abdominal region and tighten loose or weak fascia muscles. During excess fat gain or pregnancy, stretch marks around your abdominal region might occur. A tummy tuck can remove the stretch marks present around your belly button and lower abdominal region.
When should you go for a Tummy Tuck procedure?
Going for a tummy tuck surgery is not for everyone. If you have loose skin but are not ready or don't even want to change your appearance then you shouldn't feel pressured to get the tummy tuck procedure done. Here are some reasons where tummy tuck procedure might be suitable for you: -
Are planning to lose a lot of weight, especially near your abdominal region.
Might consider pregnancy and giving birth in the future.
Are suffering from chronic diseases like chronic heart disease or diabetes.
Have a Body Mass Index (BMI) 30 or above 30
Smoke regularly as smoking can change the texture of your skin.
Have undergone abdominal surgery in the past and have severe scar damage.
Request an appointment at Apollo Spectra Hospitals, Jaipur
Call 1860 500 2244 to book an appointment.
What are the risks associated with Tummy Tuck?
Several risks are associated with the tummy tuck procedure which includes:
Accumulation of fluids under the skin
slowed healing of wounds
Scarring around the bikini line
Damage of tissues or even cell death. During the tummy tuck procedure, the fatty cells in your body are affected, damaged, or even dead.
Changes in nerve sensations. When the tummy tuck procedure is done, the nerve system is affected around your abdominal area causing the changes in sensations of the nerves.
Bleeding or chronic pain
How can I prepare myself for tummy tuck surgery?
It is recommended that you have a conversation with your doctor at Apollo Spectra, Jaipur about any questions or concerns you have. Your doctor will perform a medical history analysis and take all precautionary check-ups before the procedure. It is important for you to discuss your expectations from the tummy tuck procedure with your doctor and according to that, your doctor will guide you about the surgical procedure.
What is the difference between tummy tuck and liposuction?
Many people may get confused between tummy tuck and liposuction. Tummy tuck rebuilds the muscles underlying the skin and also removes the extra fat from your body whereas liposuction is the procedure where only the excess fat is removed from the body. Liposuction will not work with the sagging and loose skin of your body.

Book Appointment