ENT
ENT refers to the diagnosis and treatment of ear, nose and throat disorders. We know ear, nose and throat specialists as otolaryngologists. ENT doctors in Rajasthan assess and treat all age groups of patients. They perform many surgical and diagnostic procedures like tonsillectomy and cochlear implant. ENT doctors in Jaipur also provide audiometry tests to detect hearing problems for the appropriate treatment.
What should you know about ENT?
An ENT surgeon in Jaipur treats ear disorders like middle ear infections, hearing problems, vertigo, and many ear infections. The surgeon may also treat nose conditions such as nasal polyps, sinus infections, nasal obstruction, injuries of the nose, and conditions associated with the sense of smell. Doctors at ENT hospitals in Rajasthan treat several throat conditions, including tonsillitis, airway obstructions, adenoid problems, infections of the upper respiratory tract, and breathing issues during sleep. ENT doctors in Jaipur may treat oral cancers and cancers that affect sinuses, nose, and throat.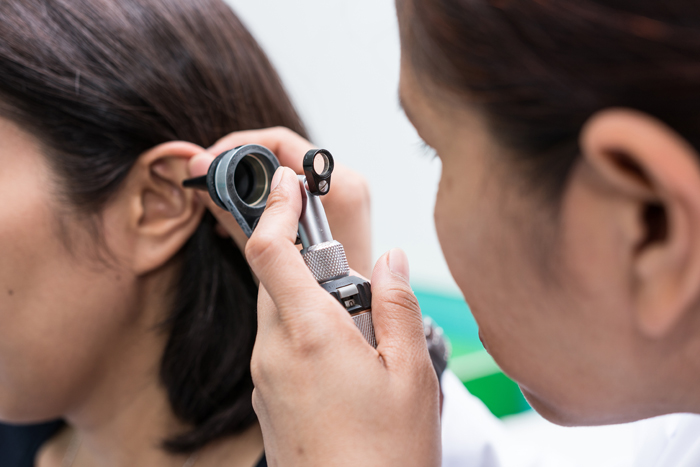 Who qualifies for ENT treatment?
You should seek treatment at any of the reputed ENT hospitals in Jaipur if you have any of the following problems:
Recurrent infection of tonsils
Abnormal growth in ear, nose or throat
Frequent ear infections
Pain and inflammation of sinuses
Deformity in the wall between nostrils
Difficulty in swallowing
Facial injuries
Nasal allergies
Dizziness or vertigo
Snoring or breathing problems during sleep
Nasal polyps
Deafness
Visit an expert ENT surgeon in Rajasthan for an assessment of your problem and suitable treatment.
Request an appointment at Apollo Spectra Hospitals, Jaipur, Rajasthan.
Call 18605002244 to book an appointment.
Why are the ENT procedures conducted?
ENT surgeons in Jaipur perform a variety of surgical and diagnostic procedures. Some of these are:
Tonsillectomy - It is the surgical removal of tonsils that are prone to frequent infections.
Audiometry - Audiometry treatment in Jaipur assesses an individual's hearing abilities following hearing loss.
Cochlear implant - The procedure restores or improves the ability to hear sounds and understand speech.
Apart from these, an ENT specialist also performs procedures to detect and treat head and neck problems, thyroid disorders, larynx disorders, septum deviation, and a broad range of ENT infections.
What are the benefits of ENT procedures?
ENT hospitals in Jaipur provide several options to diagnose and treat ear, nose, and throat disorders. These include eardrum repair, removal of thyroid glands, surgeries to correct sinus disorders, and tonsillectomy. ENT surgeons can also detect and treat the cause of vertigo and dizziness.
Advanced diagnostic procedures, such as laryngoscopy, biopsy, and audiometry, facilitate early diagnosis. ENT procedures help patients get relief from recurrent or chronic infections, such as tonsillitis, sinusitis, and middle ear infections. ENT doctors in Rajasthan use cochlear implants to treat hearing problems. It enables an appropriate treatment of complex disorders. Visit any established ENT hospital in Jaipur for a thorough assessment if you have any ENT disorder.
Request an appointment at Apollo Spectra Hospitals, Jaipur, Rajasthan.
Call 18605002244 to book an appointment.
What are the complications from ENT surgeries?
Following complications are possible in ENT surgeries:
Surgical infections - Infections are possible as any surgery involves opening up of the internal structures. Proper care of maintaining a sterile environment and the use of antibiotics help reduce the risk of infections.
Postsurgical pain – Pain or discomfort after surgery is manageable with analgesics.
Reaction to anesthesia – Anesthesia may cause nausea and vomiting.
Bleeding or clot formation – Bleeding after ENT surgery can prolong the recovery. A clot formation can lead to blockage of blood vessels.
Why do some children have frequent ear infections?
Recurrent ear infections are common in children up to two years of age because of low immunity. Treatment of ear fluids and infections of the middle ear is challenging, even with common antibiotics. The opening of the ear tube may prevent problems with the ears in children. Tympanostomy or surgical placing of ear tubes can help treat these conditions.
Are there any cosmetic surgeries in ENT?
ENT includes some facial surgeries for cosmetic purposes, like facial reconstruction, ear surgeries, and nose surgeries. Following aesthetic surgeries are common at ENT hospitals in Jaipur.
Rhinoplasty - To improve the appearance of the nose
Pinnaplasty - A cosmetic surgery to enhance the appearance of protruding ears
Plastic surgeons also perform these procedures.
When should one see an ENT surgeon?
Consult an ENT surgeon in Rajasthan if you are suffering from recurrent infections of the ear, nose or throat. A visit to an ENT specialist is necessary if you have intense ear pain or throat pain. ENT doctors are also experts in the treatment of vertigo or hearing loss.
Our Doctors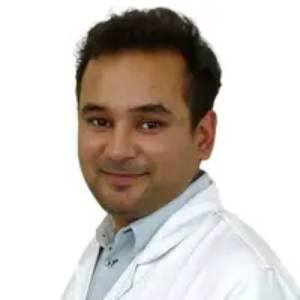 DR. ASHWATH KASLIWAL
MBBS, MS(ENT)...
| | | |
| --- | --- | --- |
| Experience | : | 5 Yeras Experience |
| Speciality | : | ENT, Head and Neck S... |
| Timings | : | Available by prior a... |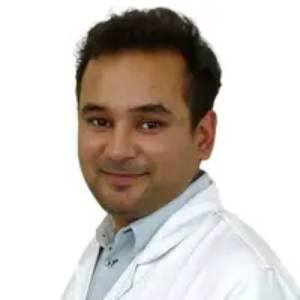 DR. ASHWATH KASLIWAL
MBBS, MS(ENT)...
| | | |
| --- | --- | --- |
| Experience | : | 5 Yeras Experience |
| Speciality | : | ENT, Head and Neck S... |
| Timings | : | Available by prior a... |

Book Appointment