Cleft Palate Surgery in C-scheme, Jaipur
A cleft repair is a condition where there is a slit or opening in the upper lip and roof of the mouth.
Cleft repair is a common condition that occurs by birth and affects more than 10 lakh people every year. It is mainly caused because of underdeveloped facial features during pregnancy.
It is visible and thus it does not require lab testing to be diagnosed. It is treatable by medical professionals but it may last for longer periods and take a lot of time to heal.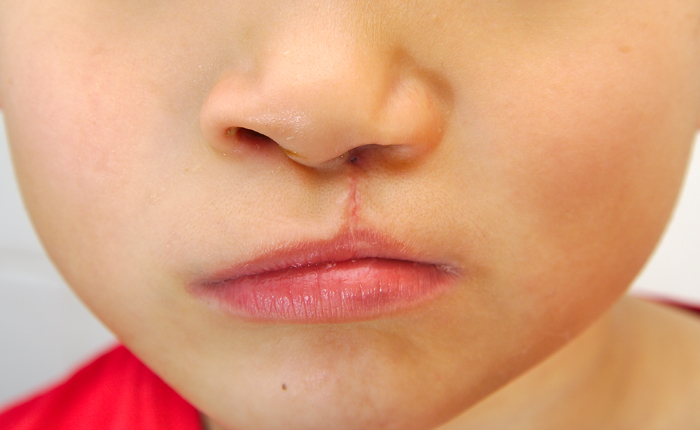 Symptoms of cleft repair
Some common symptoms of cleft repair are:
Difficulty in speaking
Snoring
Damaged voice
Difficulty in eating
Infections in the ear that may cause hearing loss
Unstructured tooth
Causes of cleft repair
There is no scientific confirmation of the causes of cleft repair. But, some healthcare experts believe that the following might be the cause of this condition:
Under-development of facial structures during pregnancy
Problem in genetics
Environmental factors
Smoking
Excessive intake of alcohol
Diabetes
Consumption of illegal drugs
Treatments
In most cases, the treatment of cleft repair consists of surgery and speech therapy.
Nasoalveolar molding: Nasoalveoler molding is a procedure where the focus is to bring the palate and lip together and provide symmetry to the nose. It is a surgical method that is used to treat children who are 1 week to 3 months old in age. The doctors who perform this surgery are known as orthodontists.
Cleft lip repair: Cleft lip repair is used to treat the separation of the lip. Children who are 3 to 6 months old in age are treated through this procedure. Depending on the case, the doctor might use different techniques of cleft repair like rotation advancement repair. During the first few months, the focus is to help the child with weight gain.
Cleft palate repair: Cleft palate repair is a procedure where the goal is to treat the roof of the mouth. When the child is 9 to 18 months old in age, he/she undergoes cleft palate repair. This is considered a complicated surgery, but at the same time, it also gives the best results.
Palatal expansion: In this method of cleft repair, bone grafting of the child is encouraged. Approximately 25% of patients with cleft repair are treated through palatal expansion. When the child is 5 to 7 years old in age he/she is treated through this method.
Alveolar bone graft: This is a surgical procedure that is performed when the child is 6 to 9 years old. He/she is treated through an alveolar bone graft. This method focuses on creating a complete dental arch.
Tip rhinoplasty: Tip rhinoplasty is a procedure that is performed in the case of nasal deformity. It is used to improve the shape and airway of the nasal. When the child is 6 to 9 years old in age, he/she is treated through tip rhinoplasty.
Phase 1 orthodontics: This method contains several phases of treatment. Phase 1 orthodontics focuses on the alignment of teeth. When the child is 6 to 9 years old in age he/she is treated through this procedure.
Phase 2 orthodontics: In this method, the teeth are leveled and aligned and missing teeth get replaced. It is performed when the child is 14 to 18 years old.
Orthognathic surgery: This is a procedure where the focus is on the repairment of the jaw. Once the person gets older and reaches the age of 14 to 18 years, they are treated through orthognathic surgery.
Final touch-up surgery: This surgery takes place after the patient grows older, generally in adolescence or adulthood. It is the last step of the procedure which focuses on cleft care and.
Therapies:Therapies for improving speech may be helpful for children undergoing cleft repair.
Request an appointment at Apollo Spectra Hospitals, Jaipur
Call 1860 500 2244 to book an appointment.
After-effects of surgery
Pain
Irritability
Swelling, bruises, and blood around the stitches.(stitches may get removed in 5 to 7 days)
Scars on the area where surgery is done.
What causes cleft to occur?
Under-development of facial features during pregnancy can cause cleft repair.
Can cleft repair cause other problems?
Children with cleft repair face difficulty in eating and feeding them can be very challenging. Lack of proper nutrition may cause other problems.
How often is a child born with a cleft?
A cleft lip is one of the most common birth problems. 1 out of 600 people are born with a cleft.

Book Appointment