Best ACL Reconstruction Treatment & Diagnostics in Nehru Enclave, Delhi
ACL reconstruction surgery is replacing the damaged ligament called the Anterior cruciate ligament in your knee. The injury is associated with sports as it can happen during games like soccer, football, basketball, and volleyball when the ligament stretches or tears. Therefore, these injuries are common in sportspersons and can have serious repercussions. To know more about the procedure, visit an ortho hospital near you.
What is ACL Reconstruction Surgery?
Tendons are tissues that join muscles to the bone, while ligaments join one bone to the other. During an ACL reconstruction, one of the important ligaments of the knee, called the anterior cruciate ligament, is replaced with a tendon which is grafted at the area of injury.
What Happens Before the Surgery?
You will have to undergo several physical therapies before the surgery to reduce the swelling and the pain. To gain the entire movement of the knee, you will require sessions of physical therapies. You should talk about your medication with your doctor before the surgery. You will be required to stop taking blood thinners a week before the surgery. The doctor will also regulate your diet if necessary and ask you to watch over your routine. If your doctor asks you to stop eating and drinking before the surgery, follow the instructions.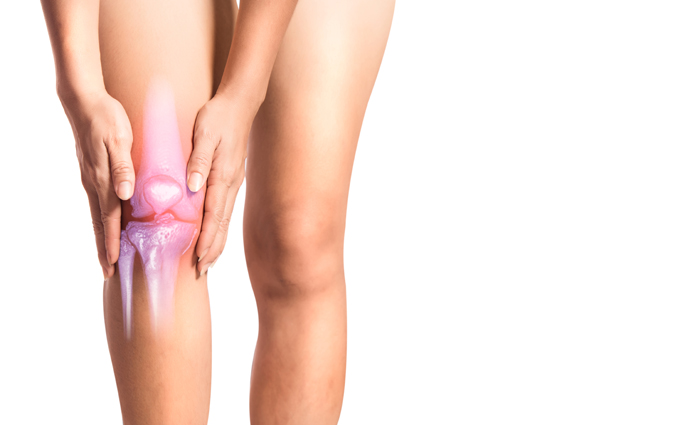 What Happens During the Surgery?
You will be unconscious during the procedure as general anesthesia will be applied. Your surgeon will make small incisions to insert a thin instrument with a camera to look at the injury and carry out the procedure.
A deceased donor's tendon will replace your injured ligament by a process called grafting. Sockets or tunnels will be drilled into your shinbone and thigh bone to fix your graft in your knee.
What Happens After the Surgery?
As ACL reconstruction is an outpatient surgery, you will be able to leave the hospital as soon as you recover from anesthesia. Your surgeon will ask you to practice walking with crutches and watch over your condition. They may ask you to wear a knee brace or splint to protect your newly replaced graft.
Your surgeon will recommend physical therapies or alternative therapies to relieve pain and swelling. They will prescribe medications as well to ease out the pain or other symptoms.
Who Qualifies for ACL Reconstruction Surgery?
If you want to continue sports
If more than one ligament needs surgery
If your torn meniscus requires repair
If your injury is interfering with your everyday activity
If the injury causes pain and instability
Why is ACL Reconstruction Surgery Done?
It is done if you have problems changing direction quickly
If you face pain when you stop suddenly
If you are having problems with planting your foot and pivoting
If you have landed from a jump incorrectly
If you have received a direct blow to the knee
What Are the Types of ACL Surgeries?
Autograft- In this procedure, your doctor will use a tendon from a different part of your body in your knee as a replacement.
Allograft-In this procedure, your doctor will replace the tendons on your knee after receiving it from someone else.
Synthetic graft- In this procedure, your doctor will use synthetic material in place of your tendons like silver fiber, silk fiber, Teflon fiber, and carbon fiber. The research is still going on for the material used as a replacement in your knees.
What Are the Benefits of ACL Reconstruction Surgery?
Improves symptoms
Corrects problems related to the injury
Return to normal knee function
Return to playing sports again
Request an appointment at Apollo Spectra Hospitals, Nehru Enclave, Delhi
Call 1860 500 2244 to book an appointment
What Are the Risks of ACL Reconstruction?
Bleeding at the wound
Infection
Shock
Blood clots
Breathing issues
Trouble peeing
Reaction to anesthesia
What Are the Complications of ACL Reconstruction?
Knee pain
Stiffness
Poor healing of the graft
Graft failure after returning to sport
References
https://www.mayoclinic.org/tests-procedures/acl-reconstruction/about/pac-20384598
https://www.webmd.com/pain-management/knee-pain/acl-surgery-what-to-expect
I am a sports person, and I have undergone ACL reconstruction. What should I do to fasten my healing?
Suppose you have undergone a successful ACL reconstruction surgery. In that case, you will have to pair it up with a rehabilitation program to return to the fully functional state of your knee. To know more about its treatment, visit your nearest orthopedic.
Which medication should I take to relieve pain after ACL reconstruction surgery?
You can take over-the-counter drugs like acetaminophen, ibuprofen, or naproxen sodium. You can also take medications like meloxicam, tramadol, or oxycodone but only after talking to your doctor.
How long would it take to recover from an ACL reconstruction surgery and return to sports for a sports person?
Recover generally will take nine months when coupled with a physical therapy rehabilitation program. If you want to return to sports, you will have to wait for at least a year so that you can completely heal.

Book Appointment