Biopsy Treatment & Diagnostics in Nehru Enclave, Delhi
Biopsy
Overview of Cancer Biopsy Surgery -
Cancer is a widespread medical condition in modern lifestyles. Many people suffer from the unnecessary growth of body cells that may be an indicator of cancer. However, nothing can be drawn without going through the proper diagnostic tests. A biopsy is one such procedure that helps establish the reason for the malfunctioning of different body cells. Oncologists in Delhi offer the best treatment for cancer surgeries like biopsies.
About Cancer Biopsy Surgery -
A biopsy is a medical procedure that includes extracting a portion of the affected cells from your body. It overcomes the issues with the routine tests and scams that can't establish the actual condition of your internal cells. The core biopsy doctors in Delhi help many patients get the best treatment for their conditions. There are different types of biopsy, but due to cancer as one of its results, a biopsy is usually related to cancer only. It is a minimally invasive procedure.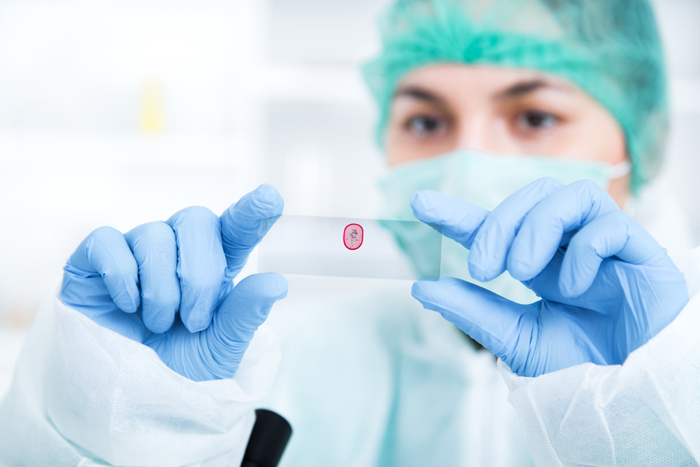 Who Qualifies for Biopsy?
All persons suffering from different conditions related to cells may need to go for cancer surgeries like biopsies. A biopsy requires the insertion of medical equipment to extract the part of the affected area's cells. Thus, you must not have any issues related to blood clotting. Also, your doctor may ask you to go through coagulation tests and other required tests to give a pre-operative clearance test. If the results are well, your doctor can take you further for these tests. Many different types of biopsy require local anesthesia, so you must have to go through a pre-anesthesia check.
Thus, if you don't have any serious medical condition and have cleared all mandatory pre-operative checks, you qualify for the cancer surgeries like biopsy.
Why is Biopsy conducted?
First of all, unlike its association with cancer, going for a biopsy doesn't mean that you've cancer only. A biopsy is conducted to have the sample of the exact problem-creating cells in your body. These samples are not possible with other diagnostic tests like X-rays or scans like CT, MRI, etc. Thus, a biopsy is beneficial in establishing and treating different problems in the human body.
The second most crucial reason to go for a biopsy is to determine your body cells' cancerous or noncancerous condition. This is one of the most trusted and highly precise techniques to differentiate between cancer and non-cancer growth in your body.
Request an appointment at Apollo Spectra Hospitals, Nehru Enclave, Delhi.
Call 1860 500 2244 to book an appointment.
Different Types of Biopsies -
The core biopsy doctors in Delhi can recommend different types of cancer surgeries like biopsies based on the condition of the patient and the type of the disease.
These include:
Bone marrow biopsy: In case you're having issues with your blood.
Endoscopic biopsy: In case a sample of cells is required from internal organs like the bladder, lungs, etc.
Needle biopsy: In case you've to collect skin samples or other tissues that are easily accessible under the skin.
Skin biopsy: In case you have a rash or lesion under your skin.
Surgical biopsy: For special places like tumors in the abdomen near the aorta.
Benefits of Cancer Biopsy Surgery -
The best benefits of cancer surgeries like biopsy include their much-needed help in diagnosing and planning the routine of treatment. The basic difference between the cancerous and non-cancerous cells is based on biopsy only. However, a biopsy never indicates that you definitely have cancer. It is like a routine but advanced test to determine the health of your malfunctioning cells.
Risks in Cancer Biopsy Surgery -
The risks in cancer surgeries like biopsy include:
Diabetes patients suffer from the issues of delayed healing.
Infections or other issues involved in sampling of cells.
Complications in Cancer Biopsy Surgery -
The complications in cancer surgeries like biopsy include:
Blood clots
Bleeding
Drug reactions
Infections
Slow recoveries
Damage to other organs
Damage to nearby tissues
Severe pain or inflammation
References -
https://www.mayoclinic.org/diseases-conditions/cancer/in-depth/biopsy/art-20043922
Will I feel pain during cancer surgeries like biopsies?
You will be kept in local anesthesia during cancer surgeries like biopsies.
Are cancer surgeries like biopsy helpful in determining my medical condition?
Yes, all types of biopsy surgeries are important to determine the medical condition as it directly collects the sample of cells from the affected area.
Can I book an online appointment for a consultation on cancer surgeries like biopsy?
Yes, you can book an online appointment for a consultation on cancer surgeries like biopsies.
Our Doctors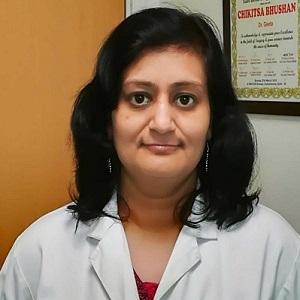 DR NEERJA GUPTA
MBBS, MS...
| | | |
| --- | --- | --- |
| Experience | : | 12 Yeras Experience |
| Speciality | : | Breast Surgical Onco... |
| Timings | : | Fri & Sat : 04:00 P... |

Book Appointment