Treatment for Common Illnesses in Nehru Enclave, Delhi
Overview of Common Illness Care:
The human body is an intricate structure with different systems working in collaboration with one another. However, our systems often are prone to infections and other microorganisms that cause some common illnesses like cold, cough, fever, etc. These common illnesses are not dangerous to the human body but require immediate medical attention. The common cold doctors in Delhi offer the best treatment for this common but highly infectious disease.
About Common Illness Care:
Common illnesses like cold, fever, cough, etc., are not dangerous to the human body. These conditions, however, if not treated, cause multiple issues internally and can cause serious health issues. Thus, common illness care is crucial for all patients looking for the best treatment for their general medical conditions. The fever doctors in Delhi help many patients get out of this non-serious medical condition. The other common illnesses prevalent include urinary tract infections, sore throat, skin infections, sinus infections, ear infections, influenza, chest cold, common cold, etc.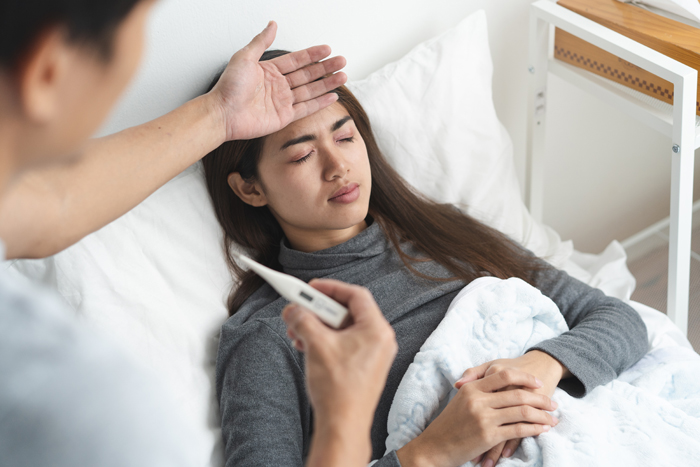 Who Qualifies for Common Illness Care?
All persons suffering from different common illnesses like various infections, fever, or other issues require common illness care. All persons with no previous medical history of diseases qualify for common illness care. Thus, the doctors go through all the previous medical records of a person before qualifying them for common illness care. The doctors can also prescribe the patients to go for routine medical tests like blood and urine tests to know the infections. The medical practitioners should establish the details about the common illness before starting the care treatment.
Thus, if you don't have any serious medical condition apart from the common illness and never had any allergies, you qualify for the best common illness care.
Why is Common Illness Care conducted?
Common illness care is required to eliminate infections from the body. The disease-causing organisms like bacteria, viruses, fungi, etc., may live in or on our bodies. Their interaction with our body is usually harmless, but in certain specific cases, they cause infectious diseases. Thus, all indicators of common illness like diarrhea, fever, fatigue, muscle aches, coughing, etc., hint at the infectious diseases in our body.
Firstly, common illness care is conducted as these diseases are highly infectious and spread through different mediums that include direct and indirect contact. The indirect contact includes insect bites like mosquitoes, lice, ticks, etc., and food contamination like contaminated water, food, etc. These are the single sources that can affect multiple persons in a row.
Secondly, direct contact means the direct transfer of bacteria, viruses, and other germs through person-to-person contact. These include the exchange of body fluids during sexual intercourse, etc. The other examples of direct contact are animals to a person while handling their waste, bitten or scratched by an infected animal, etc. Further, a pregnant mother can pass the germs to an unborn baby during pregnancy. The germs in the vagina can get transmitted to the baby while the others can pass through the placenta or breast milk.
Request an appointment at Apollo Spectra Hospitals, Nehru Enclave, Delhi
Call 1860 500 2244 to book an appointment
Different Types of Common Illness Care
The general medicine doctors in Delhi can recommend different types of common illness care based on the condition of the patient and the type of the disease. While it is advised to stay away from public places, many doctors may recommend specialized medicines.
Benefits of Common Illness Care
Preventing the further spread of infections and eliminating the chances of worsening your medical conditions are the top benefits of common illness care. Treating yourself from infectious diseases is the best method to protect your family from getting infected. It further helps the doctor understand the body condition and eliminate the chances of delayed treatment issues.
Risks in Common Illness Care:
The risks in common illness care include:
A weak immune system or different disorders or cancers make you vulnerable to different infections
Serious medical conditions like HIV or AIDS
Complications in Common Illness Care:
The complications in common illness care include:
Cervical cancer due to human papillomavirus
Peptic ulcers and stomach cancer due to helicobacter pylori
Liver cancer due to Hepatitis B and C
References -
https://www.sutterhealth.org/services/urgent/common-illness
https://afcurgentcareportland.com/blog/most-common-injuries-and-illnesses-treated-urgent-care
Can I get immediate relief from common illness care?
The common illness care usually treats common illnesses in a couple of days.
Are common illnesses communicable?
Yes, all common illnesses like cough, cold, etc., are contagious.
Can I book an online appointment for common illness care?
Yes, you can book an online appointment.

Book Appointment