Lab Services Treatment & Diagnostics in Nehru Enclave, Delhi
Lab Services
Doctors routinely avail of lab services as part of standard checkup procedures to determine the nature of diseases or disorders. Lab services are essential facilities at any of the reputed general medicine hospitals in Delhi. Routine laboratory tests require samples of blood, tissues, urine, saliva, sputum, stools and other discharge materials for investigation.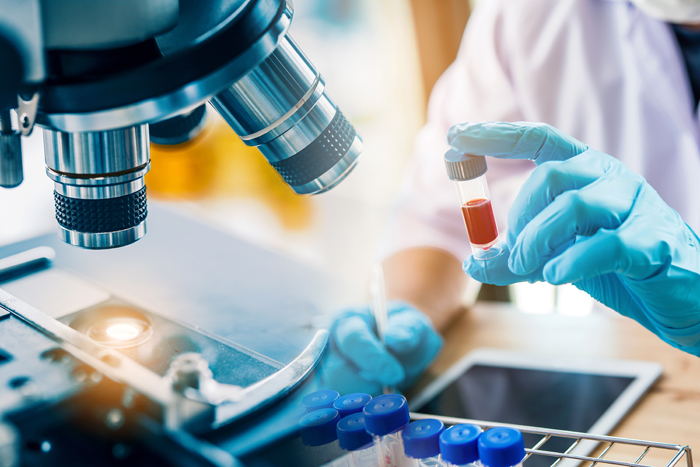 What should you know about lab services?
Lab services at established general medicine hospitals in Delhi support doctors to determine the cause and extent of any disease or disorder. These services include laboratory technicians, physicians, medical technologists, microbiologists and other support staff. Lab services cover a wide gamut of branches. Some of these are:
Microbiological tests - These refer to the study of pathogens that cause infections.
Chemistry - Laboratory analysis of glucose, heart enzymes, cholesterol, potassium and hormones
Study of blood - Hematology refers to the grouping, cross-matching, clotting and investigation of blood disorders.
Cytology - This deals with the examination of cells to detect signs of cancer.
Who qualifies for the lab services?
Doctors recommend lab services to patients for in-depth study of their medical conditions. These services help doctors diagnose, prevent and monitor medical conditions.
Patients with lifestyle or chronic conditions - Patients with obesity, rheumatoid arthritis, diabetes, asthma, cardiac problems and thyroid disorders can avail of lab services for monitoring health.
Pregnancy - Regular tests detect and prevent complications of pregnancy and abnormalities of the fetus.
High-risk individuals - Periodic checkup enables timely action and prevents future health problems.
Post-surgical follow-up - It is necessary to perform lab tests for post-surgical follow-up.
Visit any of the reputed general medicine hospitals in Delhi for trustworthy lab services.
Why are lab services required?
Lab services play a vital role in the treatment and management of diseases, disorders and conditions. The broad gamut of tests and other facilities by lab services help physicians gain valuable insights to plan appropriate treatment.
Pathology testing improves the outlook in life-threatening illnesses and conditions such as malignancies and degenerative diseases. Routine tests are necessary for treating chronic medical conditions. Consult a physician to seek lab services at reputable general medicine hospitals in Nehru Enclave.
Request an appointment at Apollo Spectra Hospitals, Nehru Enclave, New Delhi.
Call 1860 500 2244 to book an appointment.
What types of tests are available at lab services?
Following are standard lab tests available at reputed general medicine hospitals in Delhi:
Tests for diabetes - Blood tests are necessary to know fasting and post-meal blood sugar levels and Hb1Ac test for glucose monitoring.
Routine blood tests - Complete Blood Count to detect nutritional deficiencies
Clotting tests - Prothrombin time tests enable management of blood disorders.
Culture sensitivity tests - Useful for the detection of organisms that cause infections
Study of metabolism - These tests are for studying kidney functions and diabetes.
Lipid profile tests - These tests help doctors understand levels of cholesterol and triglycerides.
Liver function tests - These are useful for examining tumors.
What are the benefits?
Availability of advanced lab services ensures timely treatment of infectious diseases because of quick testing. Doctors can plan proper treatment with reliable lab services. Regular testing at lab services of established general medicine hospitals in Delhi is necessary to know the blood sugar levels, cholesterol, hemoglobin and other critical parameters. Understanding these parameters helps physicians recommend timely corrective actions. Lab tests are crucial before any surgery or initiation of any treatment.
What are the risks?
Faulty testing devices can lead to false test results and inappropriate treatment. Choose trustworthy lab services at reputable general medicine hospitals in Nehru Place to avoid errors in test reports. Following are some risks of screening procedures:
Delay in getting test reports
Improper storage of test samples
Using non-sterilized needles or devices can cause infections
Visit any reputed facility of general medicine in Nehru Place for reliable lab services.
Request an appointment at Apollo Spectra Hospitals, Enclave , New Delhi.
Call 1860 500 2244 to book an appointment.
Reference links:
https://www.mayoclinic.org/departments-centers/laboratory-medicine-pathology/overview/specialty-groups/mayo-medical-laboratories
https://medlineplus.gov/lab-tests/how-to-understand-your-lab-results/
Which factors can affect test results?
The quality of testing equipment and reagents can affect the results of tests. Besides, failure to follow pre-test instructions, use of medication, stress, illness and your age are some factors that may influence test results.
How can you understand test results?
You can compare the results with the reference ranges to get a general idea about the test parameters and your health. Negative results show you do not have particular bacteria or viruses in your system. Sometimes you may get false-positive or false-negative results. It is better to let an expert physician of general medicine in Delhi interpret the test results to avoid confusion.
Are screening tests different from diagnostic tests?
Diagnostic tests refer to the detection of a disease or any medical condition after the person becomes ill. Screening tests focus on the preventive aspect, as these tests enable doctors to understand an individual's risk potential for a particular disorder or disease. Screening tests for breast cancer and other cancers are routine.

Book Appointment