Tonsillitis Treatment in Nehru Enclave, Delhi
Tonsils act like filters to our breathing system. This pair of glands trap germs that can enter our respiratory system and cause serious infections. Tonsils make antibodies to fight infections and hence, play a crucial role in the normal functioning of our body.
Tonsillitis or inflammation of tonsils is a common medical condition in kids as well as in adults.
Tonsillitis hospitals in New Delhi offer the best treatment options.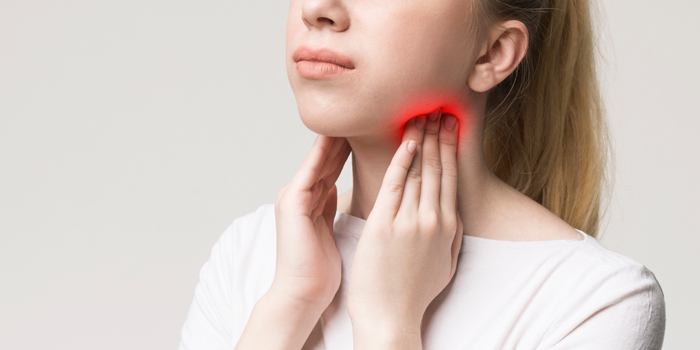 What is tonsillitis?
A healthy person has two oval-shaped pads of tissues at the back of the throat called tonsils. Tonsillitis is a medical condition in which inflammation of the tonsils causes difficulty in breathing and swallowing food. Consult ENT doctors in New Delhi for this problem.
What are the types of tonsillitis?
It can be broadly classified into three types:
Recurrent Tonsillitis: It is a medical condition in which inflammation of tonsils occurs several times a year. Thus, it is termed recurrent tonsillitis.
Chronic Tonsillitis: It is a medical condition in which a patient suffers from long-time inflammation of the tonsils.
Acute Tonsillitis: In the case of acute tonsillitis, inflammation can last up to two weeks.
What are the symptoms?
The common symptoms indicating tonsillitis include:
Stiff neck muscles
Bad breath
Swelling in neck or jaw glands
Pain in ears
Headaches
Yellow or white coating on tonsils
Fever and chills
Throat tenderness and pain
Red tonsils
Painful ulcers or blisters in the mouth
Loss of appetite
Issues with swallowing
Muffled or scratchy noise
Symptoms of tonsillitis in children include:
Vomiting
Drooling
Stomach pain
Difficulty in swallowing food
Upset stomach
What causes tonsillitis?
The common causes of tonsillitis are bacteria and viruses. These include:
Streptococcus(strep) bacteria
Influenza virus
Parainfluenza virus
Herpes simplex virus
Enteroviruses
Epstein-Barr virus
Adenoviruses
When do you need to see a doctor?
If you or your child shows the symptoms mentioned above, consult a doctor.
Request an appointment at Apollo Spectra Hospitals, Nehru Enclave, New Delhi.
You can call 1860 500 2244 to book an appointment.
What are the complications from tonsillitis?
Tonsillar cellulitis: Infection that spreads to the surrounding tissues
Peritonsillar Abscess: Infection that results in pus collection behind tonsils
Obstructive Sleep Apnea: Issues with breathing during sleep
How is tonsillitis treated?
Many doctors prescribe general medication for treating tonsillitis. However, surgery may be needed to get rid of tonsillitis in some cases. Tonsillitis doctors in New Delhi offer the best treatment for tonsillitis.
Conclusion
Tonsillitis is a general medical condition related to the tonsils in the throat. It mainly occurs in young kids and can be treated using medication. Some may require surgery. You may prevent tonsillitis by protecting yourself from infections.
Do I need to go for tonsillitis surgery?
Not all cases of tonsillitis require surgery.
Can I eat sour things during tonsillitis?
You must avoid oily and sour food during tonsillitis.
Yes, tonsillitis is a painful medical condition.

Book Appointment