---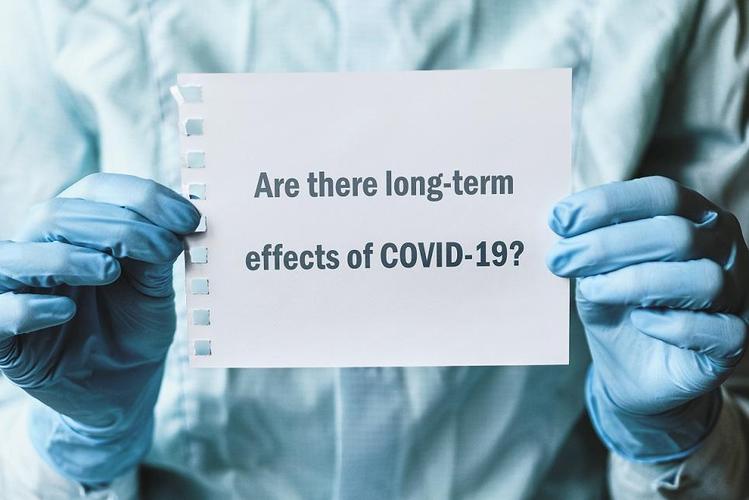 The COVID-19 wave gripped the world by storm and saw people responding to its effects in different ways. Almost all individuals that recovered from COVID-19 still face some residual health issues. This is called "Long-term COVID," "Long COVID," or "Post-COVID Syndrome."
To deal with the aftermath of COVID-19 and to ensure post-COVID well-being, Apollo Healthcare has launched Apollo ReCOVer clinics. They follow a multidisciplinary approach to detect, diagnose, and manage acute or chronic complications arising after COVID-19 recovery.
Reasons the effects can be long term:
Even after testing negative for COVID-19 post-recovery, the weakening effects persist because:
The virus creates a crippling effect on the immune system, which takes a while to recover.
The virus affects the lungs, which take a long time to heal.
The virus affects body metabolism, especially in people having comorbidities.
When to seek help?
If new symptoms are developed post-recovery and persist
If the symptoms continue to worsen and cause a rapid deterioration in health
Most common long-term effects
Fatigue and tiredness post-exertion
Dizziness
Difficulty in concentrating
Shortness of breath
Joint and chest pain
Cough
Headache
Loss of smell and taste
Mood swings and changes in sleep schedule
Skin rashes
Other long-term effects and how they can be managed:
Breathing issues - Include shortness of breath and lung-related disorders. Skilled pulmonologists at Apollo aid in quick recovery by providing respiratory therapy and breathing exercises.
Heart-related problems - Include blood vessel inflammation, damaged heart tissue, increased palpitations, arteriovenous or AV fistula, and endovascular stroke. Specialized cardiovascular surgeons at Apollo perform effective vascular and AV fistula surgeries to mitigate these issues.
Kidney troubles - Involve sudden loss of kidney function and chronic kidney disease. The Apollo Dialysis clinics deal with all kinds of nephrological issues efficiently.
Mental health issues - Include anxiety and depression due to loss of employment, social stigma, isolation, and losing loved ones post-COVID. The team of skilled psychiatrists and counselors at Apollo ensures the mental well-being of patients.
Diabetes - Many post-COVID patients with no history of diabetes have been reported to be diagnosed with diabetes after recovery. The Apollo Sugar Clinics have the best team of diabetologists and endocrinologists to address these issues.
Autoimmune conditions - Involves immune system impairment, leading to autoimmune complications such as arthritis, liver disease, and anemia. Expert practitioners of general medicine at Apollo help patients manage these conditions.
Ophthalmic complications - Prolonged use of face masks causes dry eyes and droopy eyelids (ptosis). The best ophthalmological surgeons at Apollo perform blepharoplasty and ptosis surgery (removing fat muscle to fix droopy eyelids), eyelid surgery, eyelid lift, double eyelid surgery, and aesthetic surgery to fix these issues.
Comorbidities like obesity - To treat such issues, bariatric surgery post-COVID or weight loss surgery can be undertaken by approaching the highly experienced bariatric surgeons at Apollo.
Prevention
Following COVID-appropriate norms (wearing face masks, social distancing, maintaining hand and general hygiene) and vaccination are the only preventive strategies.
Treatment
As the number of health issues in COVID-19 survivors is increasing, the Apollo Hospitals group has started a network of post-COVID recovery clinics at various locations in India. Their team of holistic specialists and trained paramedical staff helps those affected with long-term COVID to manage the effects and avoid further complications.
Physical assessment
The vital signs are examined along with the assessment of important factors such as when the patient was discharged post-recovery, whether the patient was admitted to ICU and for how many days, and studying the symptoms.
Multidisciplinary assessment
The highly efficient specialists prepare a comprehensive report and assess the patients for post-COVID complications. The expert team of general medicine practitioners guides the patient's recovery through medication and exercise.
Mental health assessment
A team of highly qualified psychiatrists and counselors provides emotional support and guidance to the patient. Skilled practitioners of internal medicine help patients heal from anxiety and depression-related issues.
Physiotherapy
The physiotherapy services help in pain management post-COVID and improve mobility. It also helps in managing diabetes and vascular conditions.
Nutrition counselling
Personalized diet charts by qualified nutritionists and dieticians assist in regaining lost strength and vigor.
Regular follow-ups
Systematic follow-ups are conducted to rule out any complications.
If you have any doubts, you can search for the nearest hospital or
Request an appointment at Apollo Spectra Hospitals, Call 18605002244
Conclusion
There has been an alarming rise in chronic illnesses post-COVID. If not addressed, these may lead to a rapid decline in general health and place an even greater burden on healthcare.
The Post-COVID Recovery Clinics, launched by Apollo, aim to manage the long-term effects associated with COVID by following a comprehensive, patient-centric approach.
Who is at high risk of developing Post-COVID Syndrome?
Those with comorbidities and chronic health conditions, such as lung disease, diabetes, and cancer, are at higher risk.
Are the long-term effects of COVID-19 communicable?
No, these long-term effects cannot be transmitted to others. They occur as a result of post-COVID complications.
How long do the long-term effects of COVID-19 last?
The effects may last from a few weeks to more than two months.

Book Appointment