---
What is dermatology?
Skin is the body's largest organ that contains nerve endings, hair follicles, pores, blood vessels, sweat glands, etc. So, taking proper care of the skin is important to maintain one's overall health. Dermatology is a branch of science that deals with hair, skin, and nail issues. A dermatologist is a doctor who treats them. They also treat the membrane that lines the nose, mouth, and eyelids. They are known as skin specialists who also perform plastic surgery and cosmetic surgery.
Common conditions for which people consult dermatologists are acne, eczema, psoriasis, fungal nails, hair loss or thinning, dandruff, pigmentation, and sunburn. Dermatologists help people regain their confidence by making their skin healthy and radiant after treatment.
Why Consult a Dermatologist?
Apart from regular skin issues, skin doctors can also diagnose and examine the signs and symptoms of serious underlying health issues, such as diabetes and skin cancer. Skin cancer is often diagnosed late due to ignorance. But if detected early, it can be treated. One should consult a skin doctor if they have a mole on the skin that changes in size, shape, or colour or have severe acne, scars, allergies, eczema/psoriasis, infections, warts, hair fall, premature ageing, varicose veins, etc. These can be symptoms of other diseases that require treatment.
Also, surgery for facial reconstruction or removal of scars can boost self-confidence. Anyone with damaged skin because of accidents, birth defects, or burns can opt for plastic surgery to reconstruct the affected body parts. Cosmetic surgery is optional, as it is done to enhance the appeal of the face and other parts of the body that are functioning well.
Looking for top cosmetic surgery doctors in Hyderabad?
Call 1-860-500-2244 to book an appointment at Apollo Spectra Hospitals or click here.
How to choose a good dermatologist in Hyderabad?
Consulting early on when the concern arises helps to reduce risks and complications. But choosing the best dermatologist or finding a good hospital with excellent equipment and facilities can be a difficult task. Apollo Spectra Hospitals in Hyderabad offers expert and quality healthcare with the benefits of a multispecialty hospital and is patient-friendly. Advanced technologies, world-class infrastructure, and the best doctors' personalized care enable faster recovery. They also have an easy admission and discharge policy, which is helpful to the patients. One can check the hospital website to look up dermatologists' profiles and certifications and select the best.
There are many benefits of consulting a dermatologist in Apollo Spectra Hospitals, Hyderabad as they have experienced doctors and surgeons who give expert care on:
Acne management

Detecting skin cancer at the initial stage

Treating hair loss and thinning

Good skincare

Plastic and cosmetic surgery

Ultraviolet light therapy

Surgical procedures like skin biopsies and wart removal

Cosmetic treatments like chemical peels, laser treatments, etc.
The best dermatologists in Hyderabad
People fail to give importance to the skin as an organ. Skin, the sense organ of the body, protects it from bacteria, chemicals, temperature, and harmful UV rays and also prevents moisture loss. Do not ignore the skin issues, assuming that it is harmless. Avoid home remedies as they may aggravate the symptoms. Once the infection is out of control, restoring the skin's original state will require a lot of time, energy, and money. Annual visits to a dermatologist, getting examined, and maintaining a good skincare regime help in the long run. To have soft, healthy skin is a great feeling, right?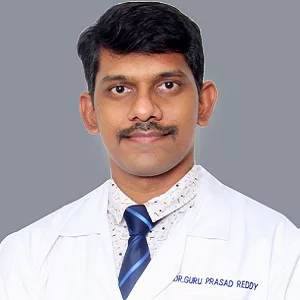 MBBS, MS, MCh, ISAPS...
| | | |
| --- | --- | --- |
| Experience | : | 5 Years |
| Speciality | : | Plastic Surgery |
| Location | : | Hyderabad-Kondapur |
| Timings | : | Mon - Sat : on call |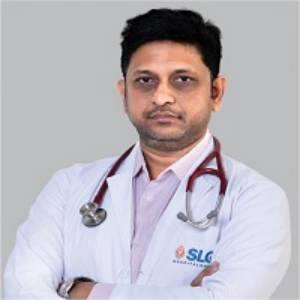 MBBS MS MCh(Plastic Surgery)...
| | | |
| --- | --- | --- |
| Experience | : | 22 Years |
| Speciality | : | Plastic Surgery |
| Location | : | Hyderabad-Kondapur |
| Timings | : | On Call |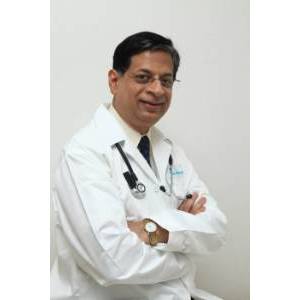 M.Ch. MS, MBBS...
| | | |
| --- | --- | --- |
| Experience | : | 10 Years |
| Speciality | : | Plastic Surgery |
| Location | : | Hyderabad-Paradise Circle |
| Timings | : | On Call |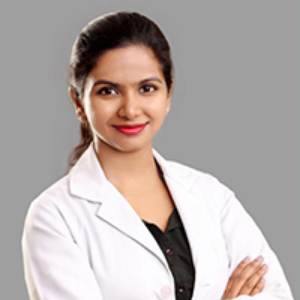 MBBS, DDVL, FAM...
| | | |
| --- | --- | --- |
| Experience | : | 6 Years |
| Speciality | : | Dermatology |
| Location | : | Hyderabad-Kondapur |
| Timings | : | Mon - Sat : 06:00 PM to 08:00 PM |
What would a dermatologist do?
A dermatologist is a medical doctor specializing in treating skin, hair, and nail conditions. Whether it is rashes, wrinkles, psoriasis, or melanoma, a dermatologist is the best person to treat them. They can perform various plastic and cosmetic surgeries too.
When should one see a dermatologist?
One must consult a dermatologist in case of uneven rashes, swelling, pain, redness, sudden severe itching, etc. It can be allergies, infection, eczema, skin disorders, or underlying health issues. On-time examination and good skincare habits help maintain youthful, healthy skin.
How long does it take to recover from plastic surgery?
This depends on the type of surgery that needs to be done. Usually, it takes between 3 and 14 days. It may take 4-6 weeks to regain full-body strength. Also, it depends on the patient's health and immunity levels.
Are plastic surgeries done in Hyderabad? Is it harmful?
Yes. Call 18605002244 for an appointment at Apollo Spectra Hospitals, Hyderabad. Plastic surgeries are harmless. They help restore a body part's functioning or enhance one's looks, increasing their confidence. However, they have some complications, so always consult a doctor beforehand.
How long does a plastic surgery procedure last? Where can one get it done?
The surgery's duration depends on its type and the patient. Most take 1-6 hours. Dermatologists will evaluate the patient's health before surgery. Apollo Spectra Hospitals, Hyderabad have expert dermatologists for rhinoplasty, facial reconstruction, skin grafts, liposuction, breast augmentation, facelift, etc.
How should a person choose a dermatologist in Hyderabad?
Research good hospitals and confirm the dermatologist's level of training and experience, credentials, and certifications on hospital websites. Ask family or close friends about reputable dermatologists. Don't rule out referrals and recommendations. Find profiles of top dermatologists in Hyderabad here.

Book Appointment