Orthopedics - Others
Introduction to Orthopedics
Orthopedics is the branch of medicine focusing on injuries related to the musculoskeletal system. The orthopedic specialists near you take care of patients of all age groups. Orthopedics deals with joints, tendons, ligaments, muscles, and nerves. Orthopedic specialists treat the patients in various surgical and non-surgical ways.
About Orthopaedics
Orthopedics deals with the care of your skeletal system and various parts associated with it like bones, muscles, joints, tendons, and ligaments. Orthopedic specialists in Delhi will help to deal with acute injuries, acquired disorders, and congenital diseases.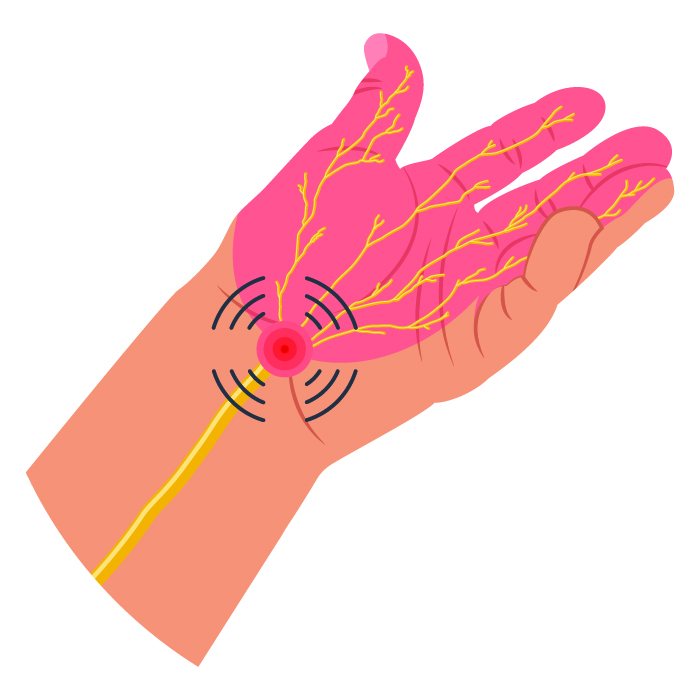 What do Orthopaedic surgeons treat?
Orthopedic surgeons can treat many diseases like:
Arthritis and joint pain
Bone fractures
Back and neck pain
Injuries in soft tissues-Muscles, tendons, and ligaments
Carpal tunnel syndrome
Sports injuries like tendinitis, anterior cruciate ligament (ACL) tears, and meniscus tears
Congenital conditions like clubfoot and scoliosis
Symptoms of Orthopaedic diseases
Various symptoms associated with orthopedic diseases are:
Loss or limited mobility of the limbs
Poor muscle control
Unsteady movement
Paralysis
Difficulty in fine motor skills
Difficulty with speech
Causes of the Orthopaedic diseases
There are many causes of orthopedic impairments or diseases like:
Injury
Fractures
Amputation
Genetic abnormalities
Poliomyelitis or bone tuberculosis
Birth trauma
Burns
Cerebral palsy
When to see a doctor
If you have pain, swelling, immobility, fracture, or injuries in the muscles, bones, ligaments, or tendons, you must visit an orthopedic specialist near you. According to the symptoms, the orthopedic specialists in Delhi will diagnose you and suggest a treatment.
Request an appointment at Apollo Spectra Hospitals, Chirag Enclave, Delhi
Call 1860 500 2244 to book an appointment
Diagnosis of Orthopedic diseases
During the diagnosis, the orthopedic specialist near you will ask about the symptoms and study your medical history. You will need to undergo a physical examination based on your symptoms. Various ways to diagnose orthopedic impairments are:
Blood tests
X-ray
MRI (Magnetic Resonance Imaging) scan
CT scan
Ultrasound
Bone scan
Remedies
After the diagnosis of various orthopedic disorders, you can follow some home remedies that include:
Regular exercise
Rehabilitation
Over-the-counter anti-inflammatory medications
Acupuncture
Treatments of Orthopedic Diseases
One of the emerging technologies to replace damaged joints is Regrowth therapy. It uses stem cells to replace damaged tendons, ligaments, and cartilages. Other common orthopedic treatments include:
Decompression surgery-This surgery creates more space for the spinal cord and nerves to move freely by opening the bony canals.
Knee arthroscopy-It uses an arthroscope (a thin, flexible tube with a camera) to incise, view, and treat the knee joint.
Shoulder arthroscopy-This surgery examines and repairs the tissues inside or around your shoulder joint using an arthroscope.
Ankle arthroscopy-It uses an arthroscope to treat the ankle joints.
The internal fusion surgery-This method holds the broken parts of bones with the metal plates, pins, or screws and heals them.
Carpal tunnel release-This surgery helps to treat carpal tunnel syndrome, thus providing relief from pain and tingling sensation in the fingers, hands, and wrist.
Fracture repair surgery – This surgery repairs broken bones with the help of implants like rods, plates, crews, and wires.
The spinal fusion-This procedure leads to the fusion of the vertebrates of the spine to heal it into a single, solid bone.
Osteotomy-It cuts and repositions bones to correct the deformities.
Bone grafting surgery
Total knee replacement surgery
Partial knee replacement surgery
Total hip replacement surgery
Physiotherapy
Conclusion
You might need a visit to an orthopedic specialist near you for multiple diagnoses, treatments, and multiple rehabilitation related to injuries in the muscles and skeletal system. After receiving proper treatment, you will protect your body from severe damage. Various technological advances like regrowth therapy and computer-aided 3-D navigation show significant improvements in the patients.
Can orthopedic specialists treat nerve pain?
Yes, orthopedics can treat nerve pain since nerves are closely associated with connective tissues. They shift the muscles, tendons, and ligaments around the nerves to provide you relief.
What should I wear for the appointment with an orthopedic specialist?
While visiting an orthopedic specialist for knee, hip, or spine-related issues, you must wear pajamas or shorts. If you have shoulder or elbow-related problems, wear a loose and comfortable top.
What is an orthopedic mattress?
An orthopedic mattress provides a firm sleep surface and support to your back and joints. If you sleep on this, you can get relief majorly from back, neck, and shoulder pain.
Can you tell me about some painful orthopedic surgeries?
You need to undergo physiotherapy even after the surgery to regain the mobility of specific muscle, joint, or bones. Many painful orthopedic surgeries depending upon the location and severity of the diseases:

Open surgery
Spinal fusion
Myomectomy
Complex spinal reconstruction

Book Appointment