Cochlear Implant Surgery in Chirag Enclave, Delhi
A cochlear implant is a small, medical and electronic device that is inserted under the skin of the ear to improve hearing. It also increases the ability to interpret speech. People with hearing loss and trouble understanding speech are the ideal candidates for the implant.
Cochlear implant surgery involves putting a processor that captures sound from the environment. A receiver is inserted under the skin behind your ear. This receives the signals and sends it to the electrodes inserted in the cochlea. This in turn signals the auditory nerve that is connected to the brain which interprets the signals.
To know more, you can consult an ENT specialist near you or visit an ENT hospital in New Delhi.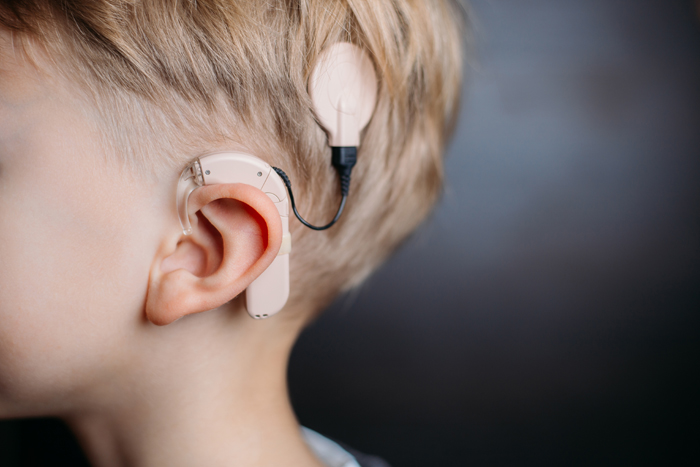 What is cochlear implant surgery?
A cochlear implant is an electronic device inserted under the skin of the ear to improve hearing and the ability to interpret speech. What makes cochlear implants different from hearing aids is that cochlear implants convert electronic impulses to signals for the brain. A hearing aid's purpose is to amplify sounds and make them louder.
Before the surgery is performed, a patient will have to go through a battery of tests. These include a hearing test and a speech test along with a physical exam of your inner ear. A CT scan or MRI is conducted to assess the state of the cochlea and the inner ear.
On the day of your surgery, a doctor will administer general anesthesia before conducting the surgery. The surgeon will cut a hole behind your ear, indent and open your mastoid bone. This allows him to insert the electrodes into your cochlea. The next step involves putting a receiver under the skin behind your ear. The doctor will close your incision and move you to the recovery room. You will be under observation for a few hours after which you will be discharged.
After the surgery, you will be given instructions on how to change your stitches and dressing. You will be required to go for follow-up appointments every few days. Four to six weeks after your surgery, your doctor will put in the external part of the implant and activate its internal part.
Your doctor will also recommend that you visit a speech therapist after your surgery for rehabilitation.
Who qualifies for a cochlear implant?
Some factors make a person eligible for cochlear implants. These are:
People having trouble understanding speech or words
Hearing loss
Poor clarity in both ears
Trouble hearing despite having a hearing aid
What are the benefits?
These include:
Ability to hear speech without lip reading
Improved listening of environmental cues and sounds
Improved hearing for television, music and telephone conversations
What are the risks?
Just like any surgery, cochlear implant surgery has its set of complications. These are:
Bleeding
Infection
Tinnitus - ringing in your ears
Vertigo - lightheadedness or dizziness
Problems in balance
Trouble tasting food
If you experience any of the above symptoms, please visit your nearest doctor.
Request an appointment at Apollo Spectra Hospitals, Chirag Enclave, New Delhi.
Call 1860 500 2244 to book an appointment.
Conclusion
A cochlear implant improves your ability to hear sounds better. It also increases a patient's ability to interpret speech. A few complications associated with the surgery include bleeding, infection and dizziness. If you experience any such symptoms, please visit your doctor.
References
https://www.healthline.com/health/cochlear-implant#suitability
https://www.mayoclinic.org/tests-procedures/cochlear-implants/about/pac-20385021
https://www.hopkinsmedicine.org/health/treatment-tests-and-therapies/cochlear-implant-surgery
What is the difference between a cochlear implant and a hearing aid?
Cochlear implants are different from hearing aids in that cochlear implants convert electronic impulses to signals for the brain. Hearing aids amplify sounds and make them louder. But it does not improve hearing.
Are children eligible for cochlear implants?
Yes. If your child has trouble hearing or difficulty understanding speech, then he/she is eligible for a cochlear implant. This is based on a doctor's recommendation.
Will it restore my natural hearing?
Cochlear implants will improve your hearing and ability to interpret speech better. It may not restore natural hearing.
Our Patient Speaks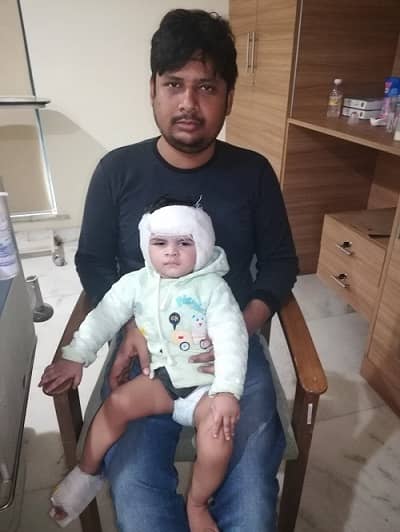 Yesterday my son had to undergo a surgery at the Apollo Spectra Kailash colony. His specialty doctor was Dr. Ameet Kishore, who is one of the excellent doctors I have ever come across. The experience that we had at Apollo Spectra was absolutely great.  The rooms, corridors, and the washrooms were maintained well and were very clean. The complete staff of Apollo takes good care of you. They were all very gentle and always ready to help. They were so friendly that it gives you confidence during times like these. I would recommend only Apollo Spectra and Dr. Kishore for treatment to all my family and friends.
Aaban Ahmad Khan
ENT
Cochlear implant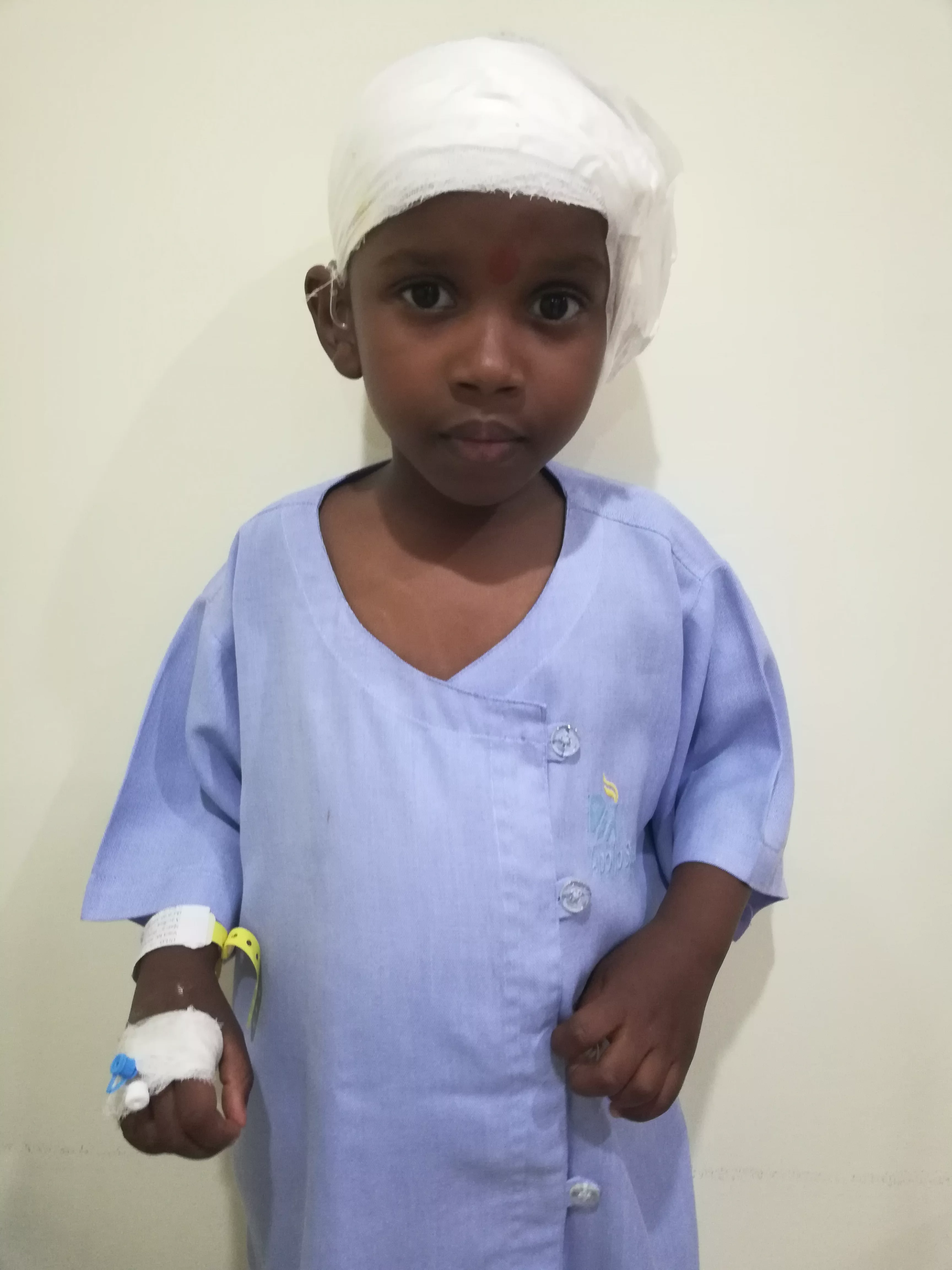 We loved all the hospitality as well as the treatment that we were given at the Apollo Spectra Hospital. Right from all the tests that were performed on my daughter, which were done with unprecedented care and precision wherein even retesting was performed to ascertain that proper treatment was being administered to my daughter, to the hospitable and warm environment provided by the hospital - everything was just perfect. Proper orientation was given to us by the doctors, along with total regard for my daughter's safety and treatment. Any time that my daughter felt sick, we observed that proper organisation and handling of the situation was done by the staff. I would definitely recommend the Apollo Spectra Hospital to everyone and pray that the Almighty blesses the kind doctor Ameet Kishore for all his good deeds while curing the patients.
Esther Hope Wambui
ENT
Cochlear implant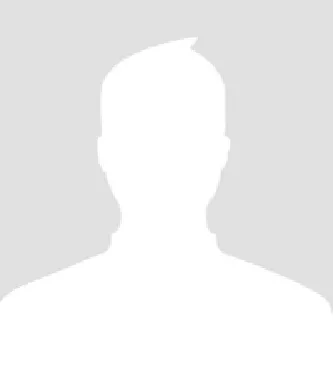 Right from entering the hospital to the point of discharge after my daughter's cochlear implant, we were treated respectfully. We were attended to by Mr. Nishant who was co-operative and walked us through the admission process smoothly and easily. The reception is a neat and comfortable place and the behaviour of the staff is also cordial. Dr. Amit Kishore was also very involved and co-operative. He visited Mili several times pre and post operation. We felt at home within the hospital premises. I would also like to highlight that the locality of the hospital is quite nice, with the metro station right above. The security guard at the gate too helped us immediately by ensuring we had a comfortable parking space.  I wish the hospital, the doctors and staff all the best for their future.
Ms. Mili Jain
ENT
Cochlear implant

Book Appointment