Fistula Treatment & Diagnosis in Chirag Enclave, Delhi
An abnormal, tube-like connection between the vessels or organs inside the body is called a fistula. Generally, fistulas are the result of an inflammation or infection caused by surgery or injury. They can occur in various parts of the body. However, the most common types of fistula are perianal or anal fistula, urinary tract fistula and gastrointestinal fistula.
What are the symptoms of fistula?
The most common symptoms of fistula are:
Redness
Pain
Swelling around the anus
However, at times you might also get to notice:
Painful urination or bowel movements
Bleeding
A foul-smelling liquid oozing from the anus
Fever
In case you are experiencing any of these symptoms, you should call a doctor to get the best fistula treatment in Delhi.&
The end of the fistula might be visible as a hole in the skin close to the anus. However, it might be difficult for you to check it out all by yourself.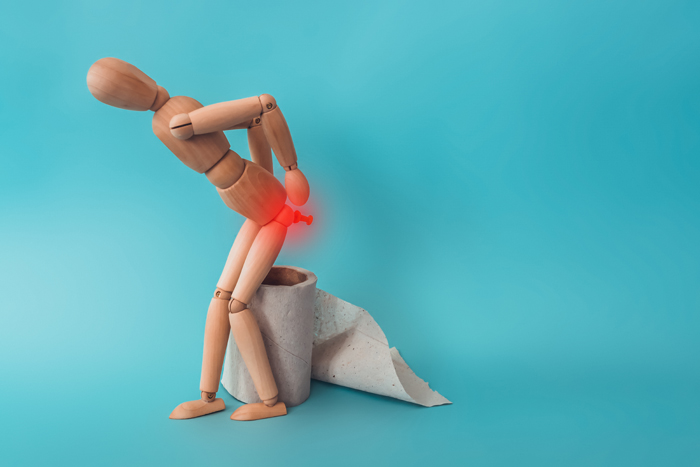 What are the causes of fistula?
The primary causes of fistula are clogged anal abscesses and anal glands. However, the less common conditions that can lead to a fistula are:
Radiation
Crohn's disease
Sexually transmitted diseases
Trauma
Cancer
Tuberculosis
Diverticulitis
When do you need to see a doctor?
In case you notice any symptoms of a fistula, such as discharge, abdominal pain, severe diarrhea and other changes, talk to your doctor to get fistula treatment in Delhi.
Your doctor will generally diagnose an anal fistula by checking the area around the anus. He/she then tries to determine the depth of the track and its direction. In some cases, there is drainage from the opening. However, at times, the fistula isn't visible on the surface of the skin. In such a case, the physician might have to perform some additional tests.
In case you think it is a medical emergency and want to remove it,
request an appointment at Apollo Spectra Hospitals, Chirag Enclave, New Delhi.
Call 1860 500 2244 to book an appointment.
What are the treatment options?
Surgery is generally necessary for curing an anal fistula. It is performed by a rectal or colon surgeon. The primary aim of the surgery is to balance between eliminating the fistula and protecting the anal sphincter muscle that can lead to incontinence problems.
Fistulas (when there is little or no sphincter muscle involved) are treated through fistulotomy. With this, the muscle and the skin over the tunnel are cut open.
If it is a more complex fistula, your surgeon will place a special drain known as seton that remains in place for about 6 weeks. When the seton is placed, usually a second operation, such as an advanced flap procedure, lift procedure or fistulotomy is performed.
You can talk to the best gastroenterologist in Delhi to decide on the best course of treatment.
What are the complications?
In case the fistula isn't treated properly, then a complex fistula and recurrent perianal abscesses might develop. This might be because you have bleeding, pain, skin infections, faecal incontinence and sepsis.
Nevertheless, surgery for fistula might also lead to complications. The primary complication that people face after surgery is an infection or faecal incontinence.
How can you prevent fistula?
You can reduce the risk of anal fistula by avoiding constipation. Keep the stools soft. Make sure that you go to the toilet as soon as you feel the urge to relieve the bowel. To maintain regular bowel movements and keep the stools soft, you need to exercise regularly and drink enough fluids.
Conclusion
Usually, fistulas respond well to surgery. If fistula and abscess are treated adequately and they heal, they are not going to come back.
Sources
https://medlineplus.gov/ency/article/002365.htm
https://my.clevelandclinic.org/health/diseases/14466-anal-fistula
How Long Does Fistula Surgery Take to Heal?
Most of the time people can go back to their normal routine within 1-2 weeks after the surgery. It generally takes several weeks to months for the fistula to heal completely.
Fistula tracts need to be treated as they won't heal all by themselves. You have the risk of developing cancer in the fluid track in case you leave it untreated for a long time.
Do Fistulas Always Drain?
Following an abscess, a passage might remain between the skin and the anal gland. This results in a fistula. In case the gland doesn't heal, you might experience consistent drainage through the passage.
Does Fistula Cause Mucus in the Stool?
Fistulas are related to the drainage of pus, blood or mucus.

Book Appointment