Cyst Removal Surgery in Chirag Enclave, Delhi
Overview of Cyst Removal Surgery
Cyst Removal Surgery removed a cyst or cysts A laparoscopic cyst removal surgery in Delhi uses small incisions and special tools. You can also get an open surgery, but the recovery time is much longer.This is because it a larger abdominal incision.
If you want to get a cyst removal surgery, you can consult a specialist near you.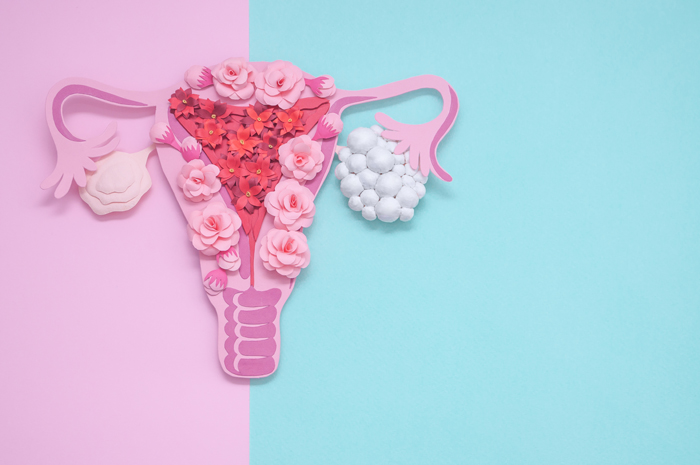 Request an appointment at Apollo Spectra Hospitals, Chirag Enclave, Delhi.
Call 1860 500 2244 to book an appointment.
About Cyst Removal Surgery
Cyst removal surgery is a major procedure. So, you need to make sure that you are taking enough rest and giving your body time to recuperate.
In ovarian cyst removal, gelatinous sacs or fluid from the ovaries are removed. This can be performed by either,
Laparoscopy: 2-3 small keyholes are made on the belly, and the laparoscope is inserted into it. This is more beneficial when it comes to recovery and clinical results in comparison to laparotomy.
Laparotomy: An open surgery by a cyst removal specialist in Chirag Nagar needs a cut on the belly that is large enough for the surgeon to check the cyst and organs close to it. If you have multiple, large, or cancerous cysts, it is recommended.
Who Qualifies for a Cyst Removal Surgery?
A cyst is a bump that extends from the surface of the skin and deep underneath it. They have air, fluid, and other material. Usually, they are harmless, but if the cyst is painful and keeps growing, it is better to talk to a cyst removal surgery specialist in Delhi.
If you want to get a cyst surgery, Request an appointment at Apollo Spectra Hospitals, Chirag Enclave, Delhi. Call 1860 500 2244 to book an appointment
Why is a Cyst Removal Surgery Performed?
A cyst might be removed if it,
Suspected of being cancerous
Solid instead of just containing fluid
Large that is over 2.5 inches
Causes pain
Benefits of Cysts Removal Surgery
Removal of surgery can be greatly beneficial. Some people with cysts might not experience pain. Thus, in such cases, patients might not require surgery. However, surgical removal will help offer relief when a cyst turns large and can't be treated by other procedures.
Surgery is going to remove the source of the discomfort. However, it doesn't eliminate the chance of cysts.
What are the Complications and Risks of Cysts Removal Surgery?
Complications in this surgery are rare. However, there is no procedure out there that is completely free of any complication or risk. In case you plan to remove the ovarian cyst, the doctor is going to check the potential complications that include,
Bleeding
Infection
Infertility
Cyst returns after it is removed
Damage to other organs
Blood clots
Before the procedure, you should talk to a cyst removal doctor near me about ways that will manage factors, which can increase the risk of complications, like-
Drinking
Smoking
The use of over-the-counter medicines
Chronic diseases, such as obesity or diabetes
Pregnancy might also increase the risks of complications during the procedure.
Make sure that you discuss the risks with your healthcare specialist.
Sources
https://westoverhillsdermatology.com/cyst-removal-faqs-when-should-a-cyst-be-removed/
https://www.winchesterhospital.org/health-library/article?id=561963
How Long Does it Take to Recover from a Cyst Removal Surgery?
After the cyst has been removed, you might feel a little pain. However, this should improve in a few days. After a laparotomy or laparoscopy, it might take longer. The recovery period might be 12 weeks. Following 12 weeks, you can resume regular activities.
Can I Go Back to Work After Cyst Removal?
If the incision has been left open, it might take you a few weeks to many months to heal. When the incision heals, you will have a scar on the part where the cyst had been removed. However, with time, it will become softer or will fade. Usually, people can go back to work after 2-4 weeks.
Is Cyst Removal Surgery Painful?
In case you haven't had a cyst removal surgery before, you shouldn't worry. This procedure is usually painless and fast. The cyst removal specialist near me will numb the area, and the sac that contains fluid and fatty tissue is removed with the help of a sharp instrument.
Do I Need Stitches After Cyst Removal?
The contents of the cyst are squeezed out, and then the wall of the cyst is extracted through a small opening in the skin. Often the opening in the skin is so small that you don't need sutures to close the wound.
Can I Remove a Cyst at Home?
You ever try to pop or remove a cyst at home. It increases the chances of infection. Also, it doesn't guarantee that the cyst will go away completely.

Book Appointment