Best Hair Transplant Treatment & Diagnostics in Chirag Enclave, Delhi
Hair transplant is a cosmetic procedure during which a surgeon will cover your bald spot. The surgeon will move a patch of hair to the bald area of your scalp. Usually, the patch of hair is taken from the sides of the back of the head and is then moved to the front or top of the head.
Hair transplant is generally conducted when someone is facing alopecia or hair fall. This can affect the hair on your scalp or even other parts of your body. If you start noticing that you are losing large chunks of hair during shower or while brushing your hair, you might be experiencing hair loss. You might also notice thinning hair patches on your scalp. For further information, you should contact a hair transplant specialist near you.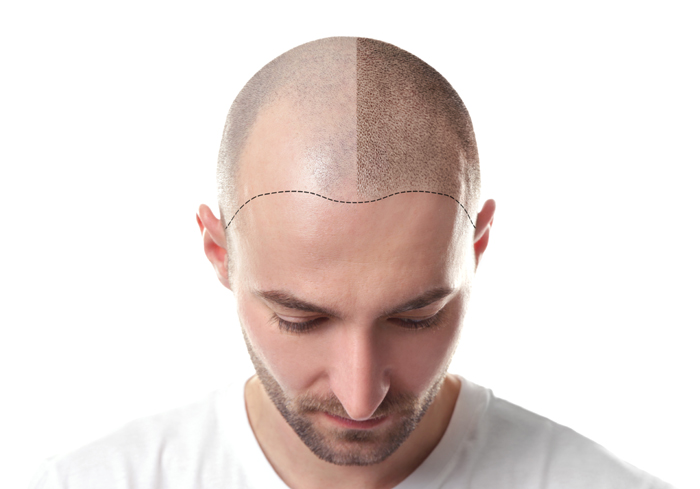 What happens during a hair transplant?
Before the procedure begins, your scalp will be cleaned properly. Then, you will be given anesthesia which will numb a part of your scalp. Two common techniques are used during a hair transplant, these two techniques are FUT and FUE.
During FUT or Follicular Unit Transplantation: The surgeon will make a long incision on the back of your head and cut a strip of skin from the scalp. He/she will cut the strip of the skin using a scalpel. Once the strip is cut the incision will be closed using stitches. The surgeon will then divide the strip into smaller pieces using a magnifying glass and a sharp knife. These small pieces when implanted on the scalp will ensure the appearance of natural hair. Your stitches will be removed after 10 days.
During FUE or Follicular Unit Extraction: In this procedure, instead of the strip, the hair follicles are cut out one by one by making hundreds or thousands of small incisions at the back of your head. Once the hair follicles are collected, the surgeon will make small holes in the area where the hair needs to be transplanted with the help of a needle or a blade. After the holes are made, the hair is slowly placed into these holes. In each session, the surgeon might transplant hundreds or thousands of hairs. After the procedure, your head will remain bandaged for a few days.
Hair transplant might require several sessions, which are spread over months. This allows the hair to grow and provides for more natural-looking hair in the long run.
Who qualifies for a hair transplant?
Anyone who is suffering from hair fall can get a hair transplant. If you have alopecia or baldness, getting a hair transplant is a way to regain your hair and stop hair fall. People who are more likely to get a hair transplant include:
Women with thinning hair
Men with male pattern baldness
Someone who might have lost hair due to surgery, injury or burns
You should look for hair transplant doctors near you if you are thinking about undergoing one.
Request an appointment at Apollo Spectra Hospitals, Chirag Enclave, New Delhi.
Call 1860 500 2244 to book an appointment.
Why would you get a hair transplant?
Hair is an important part of your body and self-esteem. Baldness or thinning can result in loss of confidence. You might get a hair transplant to regain healthy hair. You can also restore your hair health and stop hair fall. Contact hair transplant doctors near you for this.
What are the benefits?
Restoration of hair health
Less hair loss in future
Boost in self-confidence or self-esteem
What are the risks?
Infection or inflammation
Patchy hair growth
Bruising of the eyes
Bleeding
Numbness
Hair that might look unnatural
Sudden loss of the transplanted hair
Itching
Wide scars
Swelling of the scalp
Request an appointment at Apollo Spectra Hospitals, Chirag Enclave, New Delhi.
Call 1860 500 2244 to book an appointment.
References
https://www.healthline.com/health/hair-transplant#recovery
How long does a hair transplant session take?
A hair transplant can last for about 4 to 5 hours or more. You need three to four of these sessions to get a head full of transplanted hair.
What is the best age to get a hair transplant?
Anyone above the age of 18 can get a hair transplant, but wait until you are 25 years old.
Are hair transplants painful?
No, they are not painful as your scalp is numbed during the procedure, so you can't feel anything.

Book Appointment