Rehab Treatment & Diagnostics in Chirag Enclave, Delhi
Rehab
Introduction
Sports medicine is a branch that deals with injuries that occur in the joint and body parts during any physical activity. It requires extensive physical therapy along with rehabilitation programs to focus on a personalized approach to treatment.
What Is Sports Rehab?
Sports rehabilitation is also known as sports injury rehabilitation or physical therapy. It is considered a safe and effective treatment procedure that helps decrease pain and return the joints to their pre-injury level of functioning.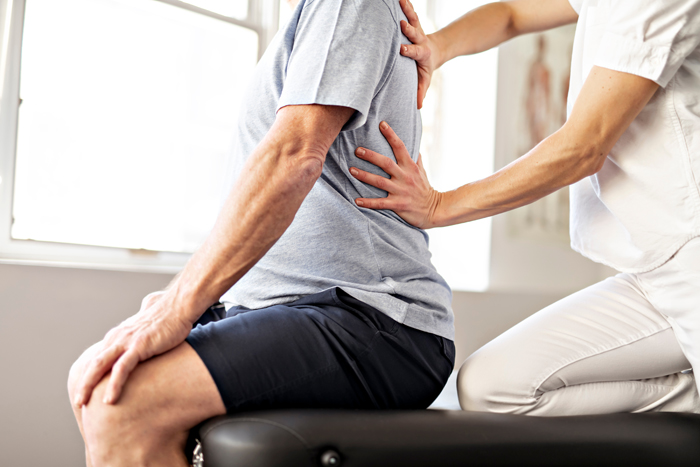 What Does Sports Rehab Consist Of?
Sports rehab consists of multiple targeted exercises for the patient to return to pre-injury function of the joints.
It consists of
Personalized exercises
Physical therapy to reduce further injury
Preparation in anticipation of further injury event
Joint massage
Gait training
Ultrasound
Lumbar traction
Cervical traction
Regenerative medicine process
Advanced tendon treatment
Injection procedures
Brace formation for joints
Manipulation of joints osteopathically
Movement analysis of joints
Who Qualifies for Sports Rehab?
Anyone can require a sports rehab program, whether they are a competitive accident, an amateur athlete, or just someone recovering from major surgery. It is best to consult with your surgeon if you need a sports rehab program. They can be performed by trained orthopedics or auxiliary medical professionals.

Why Is Sports Rehab Conducted?
Sports rehabilitation is a program that can treat multiple ranges of conditions, ranging from acute to chronic injuries, inflammation, dislocation of joints, and rehabilitation after surgery.
The multiple conditions that are often treated successfully in a sports rehabilitation program are-
Anterior cruciate ligament reconstruction
Menisci Tearing reconstruction
Treating back pain
Treating hip pain
Treating knee pain
Treating neck pain
Nerve injuries
Sciatica
Damaged rotator cuff repairing
Carpal tunnel syndrome
Adolescence sport injuries
Musculoskeletal conditions
Chronic tendon injuries
Peripheral nerve damage
Spinal cord pain
Arthritis
Gross motor deficit
Fine motor deficit
Shoulder dislocation
Elbow dislocation
What Are the Benefits of a Sports Rehabilitation Program?
A sports rehab program is essential for providing an individualized touch to the treatment, which is specifically centered around the goals of the patient in question.
Physicians who are medically trained for handling multiple specialties and assistant medical staff who undergo extensive training procedures for managing sports-related injuries, especially requiring no surgical intervention, fall under the category of sports medicine or PMR, physical medicine, and rehabilitation.
What Are Some of the Risks That Are Associated With Sports Rehabilitation Programs?
A Rehab program is generally a very safe and targeted approach for fitting the particular condition that a patient is going through. However, if you've been advised a specific sports Rehab program and you choose to skip it, it may worsen the joint conditions or amplify repeated injuries in the future.
Request an appointment at Apollo Spectra Hospitals, Karol Bagh, New Delhi
Call 1860 500 2244 to book an appointment
References
What are the most common sports injuries that occur?
The most common sports injuries that occur are listed-
Ankle sprain
Pull in the groin
Strain in the hamstring
Can physiotherapy help in reducing the inflammation of joints?
Physiotherapy can prove to be essential and critical in treating inflammation and joint pain. You must refer to your health care provider's instructions to avoid and reduce the risk of injury at the same spot in the future.
Why is an MRI needed to diagnose multiple musculoskeletal injuries?
An MRI, magnetic resonance imaging, is usually a test that uses magnetic fields to paint a detailed picture of multiple structures that are present inside the body. It is a highly vital tool that rehab physicians use to diagnose various musculoskeletal injuries or obtain detailed information before proceeding with a surgical procedure.

Book Appointment