Bariatric Surgeries in Chirag Enclave, Delhi
What is a Bariatric Support Group?
Bariatric support groups help individuals who are considering weight loss surgery, make the right decision. They can receive information through listening to real-life stories about bariatric surgery in Delhi. These groups also help individuals during the post-operative stage know about changes in diet and lifestyle to gain maximum output from bariatric surgery.
About Bariatric Support Groups
Bariatric Support Groups can help you when you think of having surgery and after the surgery in diverse ways. The real-life stories from members can encourage and motivate you to consider a bariatric surgery by approaching the right bariatric surgeon in Chirag Enclave. You will listen to the experiences of recently operated individuals and those who are leading a happy life after weight loss surgery. Regular lectures from dieticians and weight loss experts help you stay on track after the surgery.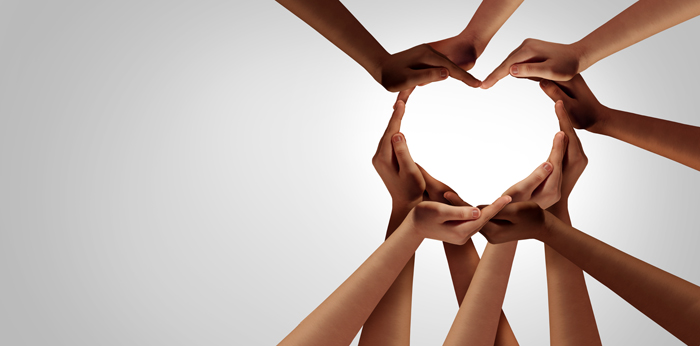 Who can join bariatric support groups?
Bariatric support groups are beneficial to all individuals who are considering the surgery. These are also useful to those who want to maintain weight after the surgery. You will get more appropriate and valuable guidance from the support group than your friends and family members.
The personal experiences of members will be of great help after the surgery. You can receive important tips about wound care, the use of food supplements and vitamins, and diet. Ideal candidates for joining a bariatric support group are those who have recently undergone weight loss surgery. Support groups can also provide medical help from reputed bariatric surgery hospitals in Delhi.
Consult an expert physician if you are considering bariatric surgery in Chirag Enclave or wish to join a support group.
Request an appointment at Apollo Spectra Hospitals, Chirag Enclave, Delhi
Call 1860 500 2244 to book an appointment
Why is the support group important?
Support groups are very much required before and after any weight loss surgery. These groups play a vital role in validating your decision to go for weight loss surgery. You can learn from the actual experiences of members regarding the risks, complications, and benefits of bariatric surgery. The group members will also offer valuable advice to choose one of the top bariatric surgery hospitals in Delhi.
A support group helps you gain confidence by knowing that you are not alone, as members are supportive and resourceful. You can always derive motivation to keep going after the surgery in the company of bariatric support group members. You can also receive valuable guidance about exercises, diet tips, and other aspects of life after bariatric surgery.
Benefits of support groups
Reputed bariatric surgery hospitals in Delhi have support groups for preoperative and post-operative individuals. You can discuss your concerns about the surgery and issues after the surgeries. The availability of experienced bariatric surgery doctors in Delhi is an added advantage of joining these support groups.
Post-surgery patients can experience loneliness and stress during the recovery period after a weight loss surgery. These patients can find encouragement and motivation in the support groups. Support groups also serve as a superb platform to share achievements of weight reduction. Consult a bariatric surgeon in Chirag Place to know more about support groups.
Risks of bariatric support groups
There are no risks of joining a support group if you are in the right group. Avoid associating with a group that has too many prospective members. You may not find encouragement from members who are not willing to share success stories.
You cannot get professional guidance on various aspects of life after bariatric surgery if there are no veterans in the support group. Ensure that the support group has a connection with some of the reputable bariatric surgery hospitals in Delhi to ensure access to medical support.
Request an appointment at Apollo Spectra Hospitals, Chirag Enclave, Delhi
Call 1860 500 2244 to book an appointment
References:
https://primesurgicare.com/bariatric-support-groups-why-they-are-so-important/
https://www.obesityaction.org/community/article-library/support-groups-educating-motivating-and-celebrating-weight-loss-surgery-patients/

What happens during meetings of bariatric support groups?
Every meeting of a bariatric support group aims to focus on a particular topic of weight loss. Guest speakers or veterans in the group offer their guidance to educate members. Members can discuss their experiences and ask questions.
Are the bariatric support groups useful for weight loss management after surgery?
Yes, these groups can provide a variety of benefits besides effective weight loss management. There are several studies to prove diet and exercise tips by support groups result in faster weight loss.
What are the risks of weight loss programs?
There is a possibility of muscle loss because of some weight loss routines. People can also experience dehydration during some weight loss programs. Extreme weight loss routines for faster weight loss can cause nutritional deficiencies.

Book Appointment