Piles Treatment & Surgery in Chirag Enclave, Delhi
Overview of the Piles surgery
Hemorrhoid surgery is another name for piles surgery. Hemorrhoids are enlarged blood vessels within or around the anus and rectum, and this operation aims to remove them if they cause bleeding or pain. However, it's important to remember that doctors suggest surgery when other measures, such as a change in diet have failed, or when numerous hemorrhoids need to be removed. Depending on their location, there are two kinds of piles:
Externally, they develop beneath the anus's skin. Itching, discomfort around the anus, and the developments of sensitive lumps are all symptoms of this disease.
Internal: They develop within the anus and lower rectum linings. Bleeding during bowel movements or hemorrhoids falling out of the anus are also symptoms of this disease.
In most cases, a haemorrhoidectomy procedure famous for piles surgery. A haemorrhoidectomy specialist in Chirag Nagar will give you all information.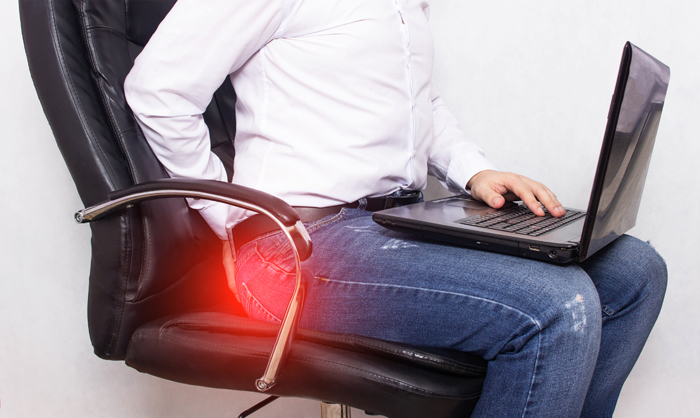 The Procedure of Piles Surgery
Depending on your health, there are several ways to carry out the treatment.
The haemorrhoidal tissue will be cut using a scalpel or laser, and the incision will be closed with dissolvable sutures. The procedure is known as a closed haemorrhoidectomy. The incision is not suitable in some circumstances, such as when there is a danger of infection or the region is particularly big. An open haemorrhoidectomy is a medical term for this procedure.
Hemorrhoidopexy, a surgery similar to haemorrhoidectomy, is a less invasive option. The risk of recurrence and rectal prolapse is higher with this surgery.
Other methods for shrinking hemorrhoids include injecting a chemical solution or utilizing a laser. The best possible surgery is a haemorrhoidectomy. Surgery can be performed in a doctor's office, clinic, or surgery facility. The doctor will give you a local anesthetic, a spinal block, or general anesthesia (you will not be awake).
A surgeon makes tiny incisions around the hemorrhoids in a conventional haemorrhoidectomy.
The hemorrhoids will be removed with a knife, scissors, or cautery pencil (a high-heat tool.
You won't be able to drive right afterward, so make arrangements for transportation home.
You'll go to a recovery area where they will check your vital signs for many hours after the surgeon finishes. After that, you'll be allowed to drink and eat. You'll be able to get out of bed in a few hours. When you're completely awake and steady, you'll be released.
Request an appointment at Apollo Spectra Hospitals, Chirag Enclave, Delhi
Call 1860 500 2244 to book an appointment
Who Qualifies for the Procedure?
If you fulfill the conditions mentioned below, you are eligible for the surgery.
Less intrusive procedures haven't worked.
Your hemorrhoids are extremely painful and inconvenient.
Strangulated internal hemorrhoids
A clot has caused external hemorrhoids to swell.
Internal and external hemorrhoids are present in your body.
Other anorectic diseases necessitate surgery.
Why Is Surgery Required?
Hemorrhoids can cause itching, bleeding, and discomfort if they are severe. They have the potential to continue to expand and grow in size over time. Internal hemorrhoids that have prolapsed might produce minor incontinence, mucus flow, and itchy skin. They can develop gangrenous if their blood supply is cut off (strangulated).
The majority of patients can control their symptoms with non-invasive techniques. When such options fail, haemorrhoidectomy is a viable option. If you have some doubts, you can take advice from haemorrhoidectomy doctors in Delhi.
Benefits of Piles surgery
There are several benefits of a piles surgery:
The surgery removes internal hemorrhoids that persist despite nonsurgical therapy.
It also removes external hemorrhoids that cause severe discomfort.
If Hemorrhoids have previously failed to respond to various therapies (such as rubber band ligation)
Risks or Complications in Piles surgery
Haemorrhoidectomy doctors in Delhi will tell you that every surgery has some risk.
Some common risks of a piles surgery are:
Rarer risks of a piles surgery include:
Leaking blood from the anal area
Blood collection in the operating area (hematoma)
Inability to regulate bowel and bladder movements (incontinence)
Infection in the surgery area
Reappearance of hemorrhoids
References
Is haemorrhoidectomy painful?
This surgery can be painful.
After a haemorrhoidectomy, how should I sleep?
You should sleep on your stomach to decrease anal pain and placing a cushion under your hips to prevent turning over onto your back.
How long do you expect to be in the hospital following piles surgery?
You will be able to go once the anesthetic has worn off and you have urinated.

Book Appointment