Oculoplasty Treatment & Diagnostics in Chirag Enclave, Delhi
Oculoplasty
Visiting an eye doctor is common enough but you may want to consult a specialist when you are keen to change the appearance of your eye or any of its surrounding features. It does sound like reconstructive or cosmetic surgery, yet the best eye specialists associated with ophthalmology hospitals in New Delhi may recommend oculoplasty to improve functionality too.
Oculoplasty is a type of microsurgery that encompasses a wide variety of procedures for correction of diverse parts within and around the eyes. You will thus be advised to have a blepharoplasty or repair ptosis when you are troubled with droopy eyelids. A blepharoplasty specialist in New Delhi will remove the sagging muscles from the eyelids making you look younger. Peripheral vision improves as well. This is more of a cosmetic procedure but a ptosis repair is performed by an oculoplastic expert to ensure proper positioning of the eyelashes.
What is oculoplasty?
You may be asked to visit eye specialists at ophthalmology hospitals in Chirag Enclave when diagnosed with other conditions affecting the structure of the eyes or its innate functions. You may also ask for a brow lift for cosmetic reasons or a surgeon may recommend dacryocystorhinostomy to open the passageway for normal shedding of tears.
Oculoplasty may also be done to remove tumors from the eyelid or within the orbit of the eye (socket). The tumors can be examined for cancer and specialized treatment can be advised depending on their nature. Irritation and injury to the eye can be prevented with the correction of ectropion (eyelids turning outward) and entropion (eyelids turn towards the eye) as well.
What are the types of oculoplastic procedures?
Blepharoplasty
Ptosis repair surgery
Brow lift
Lower eyelid repositioning surgery
Reconstruction surgery after skin cancer
Evaluation of orbital fracture and repair
Removal of orbital and eyelid tumor
Cosmetic surgery of one or both the eyelids
Facelift surgery for cosmetic reasons
Do you need oculoplasty?
Ophthalmic plastic surgery is a delicate type of microsurgery that needs to be done with precision. This can be suggested when you are troubled by any of the following:
Constant blinking
Hanging or drooping eyelids (ptosis)
Twitching of the eyelid(s)
Wrinkles and scarring around your eyes
Ugly folds below the eyes
Entropion/ectropion
Blockage of tear ducts
Tumors in and around the eyes
There is excessive fat on the eyelids
The eyes bulge out
There is no eye
Tumors in the eye socket
Burn injuries in and around the eyes
Request an appointment at Apollo Spectra Hospitals, Chirag Enclave, New Delhi.
Call 1860 500 2244 to book an appointment.
What are the benefits?
Perfect restoration of eye function
A youthful look
Eyes appear sharper and brighter than before
Boost in confidence
You are not scared of social interactions
You enjoy an improvement of vision
Minimum scarring
What are the risks?
Oculoplasty is a relatively safe procedure with specialist ophthalmologists and plastic surgeons performing it. However, such procedure are associated with a number of risks such as:
Bleeding from the site of surgery
Infection
Developing dry eyes or noticeable irritation
Difficulty in opening and closing the eyes
Weakened eye muscles
Discoloration of the skin around the eyes
Blurring of vision
Conclusion
Oculoplasty is a safe procedure when performed by experienced plastic surgeons and eye specialists. It is a popular form of cosmetic surgery today. Many individuals with eye problems find the procedures to be effective with recurrence of the problems being extremely rare. Visit the best ophthalmology doctor in New Delhi if you experience problems afterwards.
References
https://www.mayoclinic.org/tests-procedures/blepharoplasty/about/pac-20385174
https://health.ucdavis.edu/eyecenter/specialities/ophthalmic_plastic.html
How long does an oculoplasty procedure take?
Most of the procedures at ophthalmology hospitals in Chirag Enclave are performed in the outpatients department and you may get discharged on the same day if there are no complications.
Is oculoplasty hugely expensive?
It is a specialized surgery that requires a team of surgeons as well as specialized equipment. The total expenses will be conveyed to you after examination of your eyes and the condition.
Is oculoplasty a necessity?
Many eye problems can be corrected with oculoplasty that enhances your appearance and self-esteem along with showing a marked improvement in quality of life.
Our Doctors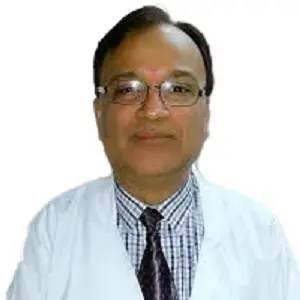 DR. ASHWANI SETH
MBBS, MS (Ophthal)...
| | | |
| --- | --- | --- |
| Experience | : | 31 Yeras Experience |
| Speciality | : | Ophthalmology... |
| Timings | : | Mon/Tue/Thur/Fri: 10... |

Book Appointment